2022 Boston Red Sox Case Study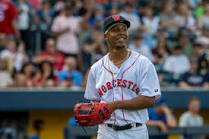 So, the 2022 Red Sox did not perform to the expectation that most (including myself) and missed the playoffs with a lot of woes, but there was also a lot of good that happened. The future is still bright for the Red Sox. The main issues are identifiable and fixable for Chaim and co. They are smart enough to fix the holes in the roster and spend money efficiently considering the amount of money we have coming off the books. 
You are probably asking yourself, what money is coming off the books and why so much faith in Chaim Bloom? The reason is that Chaim Bloom is going to have over 100 million dollars of payroll flexibility post-arbitration (assuming the projections given by MLB TradeRumors are right). There is plenty of talent available for the Red Sox to get out and get to fix the issues, and I think that they will. It's plain and simple.
The Bad of The 2022 Red Sox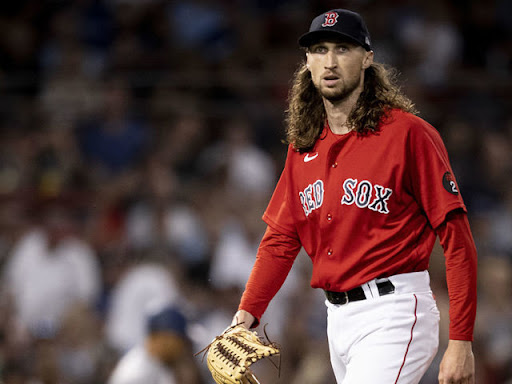 The main issue pointed out by most fans and observers is that the Red Sox bullpen was straight-out bad. The bullpen's ERA regressed from a 3.99 ERA to a horrendous 4.59 ERA, this year. They had lost seasons from Josh Taylor, had to deal with 2021 phenom Garrett Whitlock's injuries but picked up right where he left and showing he should be a starter going into 2023 but that's a whole other debate, and also they lost Tanner Houck who was settling into a set up/ closer role very nicely before he went out with a back injury in August. It isn't all doom and gloom for the Boston Red Sox bullpen, because they had a breakout from John Schreiber, who has a funky arm slot, pitched to the tune of a 2.22 ERA, and is also under team control until 2027. The final positive of the 2022 bullpen was LHP free agent signing and pitched to a 3.83 ERA and a 3.72 FIP. Some of the final positives of the bullpen were the September call-up Zack Kelly and his wicked change-up and respectable heater he pitched to an ERA of 3.95 but has a 2.76 expected ERA which is promising. Moving on to the bad… I think there is one name in the Boston Red Sox fandom that is universally hated. That is Ryan Braiser, 34 is a rightie for the Red Sox bullpen who has struggled since his run during the 2018 campaign where he posted a 1.60 ERA and 2.88 FIP. Since then, he has posted a not-great 4.80 ERA and 3.64 FIP. In his 2022 campaign, he posted a 5.78 ERA in 68 games. Braiser is almost a guarantee that he won't be tendered and might resign on a minor league deal. More on the bad was the pitching staff was the mediocrity of Rich Hill and Nick Pivetta, who both posted ERAs of 4.56 and 4.27. The biggest issue on the staff was the absence of LHP Chris Sale who, only tossed 5.2 innings due to his abysmal injury luck.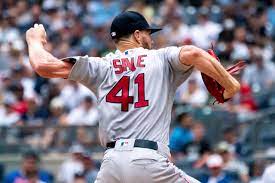 Chris Sale suffered a stress fracture in his ribs during Spring Training and worked his way back to the big leagues after making a few rehab starts in AA Portland and AAA Worcester. In his first start back in the major leagues, he tossed five innings and no runs, and in his second start back, he suffered a fractured finger in the first inning on a ball that came back to him at 107 MPH off the bat.  Then, he fell off his bike and fractured his wrist. All in all, it was just an absolute nightmare for Sale, who should be the opening-day starter for the Sox in 2023. The final note on the Red Sox pitching is the overall struggles of each of the rookie starting pitchers. Brayan Bello is far and away the best out of the rookies who pitched for the Red Sox this year, as he posted a 4.71 ERA. That does not in any way tell the whole story of the young ace, however, whose debut I saw in person. Bello's arsenal consists of a Sinker that induces weak groundballs, his four-seam fastball, and his best pitch: his wipe-out change up which had a whopping 44 whiff percentage. The second-best starting pitcher out of the rookie class for the Red Sox was easily Kutter Crawford, who does throw a cutter. He posted an ERA of 5.47, but he showed the most promise out of them, is Kutter being the only one having plus stuff and is able to draw whiffs at an above-average rate. Connor Seabold and Josh Winckowski had very forgettable campaigns but are looking to bounce back and earn a spot on the MLB roster. I think Seabold will not be a major league arm, but Winckowski has more upside with his velocity rumored to sit 98-100 coming out of the bullpen, which would be huge for a bullpen that needs all the help it can get. 
Looking towards the hitting, the main issue was the lack of the home run, the home run is the best way to score in today's MLB. The loss of DH/OF Kyle Schwarber and OF Hunter Renfroe's 80ish home runs were missed in the Red Sox lineup. The other loss that was suffered was the loss of hitting coach Tim Hyers, who went to the Texas Rangers. Schwarber was the worst loss out of those three because this year in Philly he hit 46 home runs and also walk a bunch. The Red Sox lineup desperately needed him, because they ranked 18th in team BB% according to Fangraphs. While it was an improvement from last year overall, the offense did also strike out less, but only by a marginally .3%. That does not make up for the regression in the long ball. The Red Sox dropped from 219 home runs in the 2021 campaign to 155 home runs in 2022, which is a drop off of 64 home runs. So what does this drop-off mean? The Red Sox lost more games because of the lack of home runs. More on the team overall, the team groundball percentage rose by 3.5%, which is not a good thing considering ground balls are the worst batted ball outcome by far. For context, Groundballs' league-wide batting average is indeed higher on groundballs than flyballs but league-wide slugging is 300 points higher on flyballs so what this all means is that flyballs are better for today's three true outcome approach. 
How To Fix the Red Sox
What the Red Sox need to do to adjust and have an offensive bounce back is to go out and sign some of the bats that are going to be available, the first person on the free agent list is Mitch Haniger, a DH/OF who had a down year, only posting a 113 weighted runs created+ or wRC+ . That is 13% better than the league average, which is 100. Haniger, who does hit for power, would be an excellent short-term DH for the Red Sox. Another option that would probably cost more is the giant Joc Peterson,. e and Rob Refsnyder would be an excellent platoon at DH. Rob Refsnyder had a 177 wRC+ vs Left-Handed pitching and a 125 vs Right-handed pitching, Do I think he sustains the absurd 177 wRC+? No, but is it reasonable to think a 120-140 wRC+ vs LHP is reasonable? Yes, I do. I also think he will be as good vs Righties as well. Refsnyder is under team control until 2025 according to Fangraphs and will be cheap. Though those hitters would be good adds, the number one target on the Red Sox not named Rafael Devers and Xander Bogaerts should be Giants LHP Carlos Rodon. Rodon, 29, spent this past season in the Bay Area pitching to the tune of a 2.88 ERA, and a 2.25 FiP across 178 innings this season and should finish top three in Cy-Young.
Why Rodon? The reason why the Red Sox should go all in on getting Rodon is that he is a top-five pitcher in all of baseball by every single stat I could bring up. He would also give the Red Sox a jolt of star power in the rotation, which they have lacked since Chris Sale's recent bouts with injury. There are injury concerns with Rodon because of his past, but the Red Sox should not let this scare them away. Rodon is an elite talent that this team should go out and get if the team wants to compete now, with moves like signing Trevor Story last winter to a six-year deal and the team's ownership and management made it clear that in 2023 the team wanted to compete.
The final issue the Red Sox needs to fix is the bullpen.  I think that there are going to be two arms that the Sox should reasonably take a look at, the first of which is Houston Astros RHP Rafael Montero. Montero enjoyed a breakout season in Houston because he figured out success with the location of his fastball and sinker and also had an uptick in usage on his four-seam fastball this season which lead to his 2.37 ERA and 2.64 FiP in 68.1 innings. The other hole to fill in the bullpen is an LHP, which could be solved with Brewers LHP Taylor Rogers.  He isn't a perfect reliever, but he is better than Austin Davis. Rogers pitched this year for the San Diego Padres and the Milwaukee Brewers, and he did pitch to a higher ERA this year of 4.35.  However, I like his arm slot and the number of swings and misses he gets. The issue with him was that he would leave his slider down the middle too much, and given David Bush's success with the RHP John Schreiber, who also is a sidearm pitcher who had an uptick in velocity and found his first bit of major league success and threw his slider majority of the time. If the Red Sox could figure out a way to not have Rogers hang over the plate as much he could have a return to form with the Sox while filling a massive need.
All in all, this was written to give insight into what went wrong with the 2022 Boston Red Sox and what went right with them. The purpose is to also give insight into what the Red Sox could do to go out and fix their problems. The question is, do I think we will do everything I said? Obviously not, but is what I laid out unrealistic? No, I don't think it is at all. I did hold back on the usage of advanced analytics for ease of reading, and that's really it.