Top Måneskin Songs to Listen To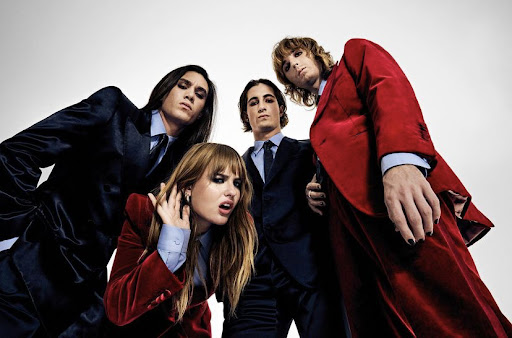 The Italian rock band Måneskin is made up of vocalist Damiano David, bassist Victoria De Angelis, guitarist Thomas Raggi, and drummer Ethan Torchio. After winning the 2021 Eurovision, the band gained popularity and blew up on social media. They have attracted almost 24 million monthly listeners on Spotify and released their 4th studio album, RUSH!, on January 20th, 2023.
With songs in both Italian and English, they have created an impressive discography that deserves a listen. Below, are the top songs I would recommend to new Måneskin listeners.
1. Coraline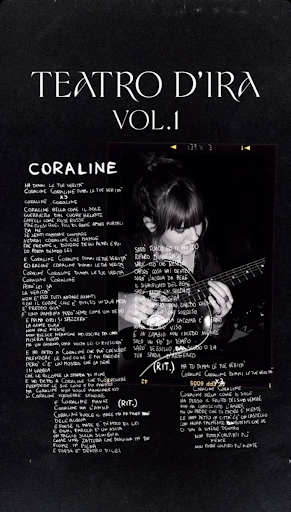 The song tells the story of a girl, Coraline, and her battle with her mental health. The story, or lyrics, are told from a third-person perspective as the narrator tries to comfort Coraline.
The song is written in Italian and has moving lyrics such as:
"She's just a kid, but she feels something weighing on her, and sooner or later she'll break,"

"Coraline has anxiety, Coraline in longing for the sea, but is afraid of the water, and maybe the sea is inside her," 

"I'll even be a soldier or a light in the evening, I ask for nothing in return, just a smile,"
The lyrics are supported by soft guitar riffs and the tempo is on the slower side making it easier to understand the Italian language. The song is 5 minutes long and has a pause after the first 2 minutes. 
The pause is strategically placed between the soft lyrics with the guitar and the lyrics with the heavy drums. The part after the pause is personally my favorite part, as it is dramatic and brings so much emotion to the song.
 I love this song because you can really tell how much the narrator cares for Coraline and is almost crying out to Coraline to go and receive help.
2. Supermodel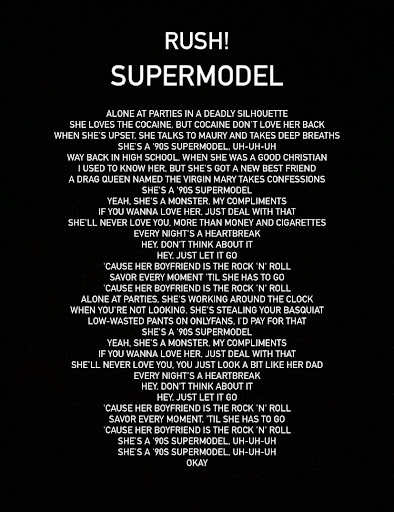 This song was released more recently to promote the band's new album. Supermodel has a pretty different sound to it compared to their other music, especially their other English songs. Past songs of theirs have been drum-heavy rock songs, whereas this song has a lot of guitar and bass and sounds like pop-rock in my opinion. This song is not as lyrically meaningful or has as much emotion as Coraline, but it is still a great song. This is more of a dance or hype-up song, compared to a sing-along song.
As I mentioned earlier, this song is in English which makes this song a good start for new listeners who are looking to transition to a new sound of music. I really like this song, and Supermodel was one of their songs that made me a fan.
3. ZITTI E BUONI (Explicit)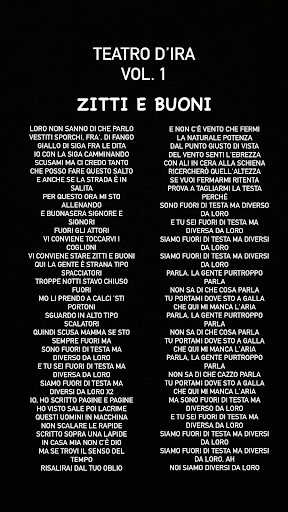 ZITTI E BUONI is such a great song and it helped Måneskin win Eurovision. This is very much a rock song with such a great beat. The song is in Italian, but English-speaking listeners are still able to sing along. It incorporates the guitar, bass, and drums into such a fun song. It has breaks in between lyrics that are filled with bass solos, and the instrumentals match the tone of the lyrics. 
ZITTI E BUONI was one of the first songs I learned the Italian lyrics to, and I really love this song. I feel like this is a good first song to listen to if you are looking for a rock song.
4.
VENT'ANNI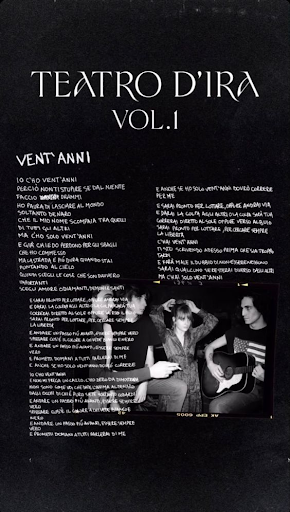 VENTt'ANNI roughly translates to twenty years in English, and this song is on the more meaningful side. With lyrics like:
"But I'm only 20, and I already ask forgiveness for the mistakes that I committed, but the road is tougher when you're aiming for the sky,"

"You will run directly to the sun or rather towards the dark, you will be ready to battle in order to always search for freedom,"

"And even though I'm only 20, I'll have to run,"
Listeners can really tell that the narrator has gone through some tough things in their life. The English lyrics and the instrumental reminds me of Coraline. Like Coraline, the lyrics are supported by soft guitar and the tempo is on the slower side. But the chorus speeds up and adds drums, to add an entertaining twist to the slow emotional song.
5. The Loneliest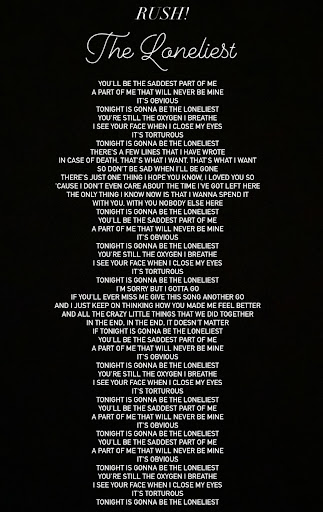 The Loneliest is one of the band's English songs and is very soft, with lyrics like:
"You'll be the saddest part of me a part of me that will never be mine, it's obvious tonight is gonna be the loneliest,"

"You're still the oxygen I breathe, I see your face when I close my eyes it's torturous,"
This song feels very emotional and feels very meaningful. The meaning of the song could either be leaving the person you love or being in love with someone who doesn't feel the same.
The instrumentals consist of mostly drums and soft guitar, although towards the end has electric guitar solos. As the song progresses the vocals go from being soft to more intense to match the instrumentals. This is one of the songs that the band released to promote their new album. All the songs that have been released off of this album have been so good. Personally, I really love this song because of the emotions in the vocals and the lyrics just fit so well together.
6.
LIVIDI SUI GOMITI (Explicit)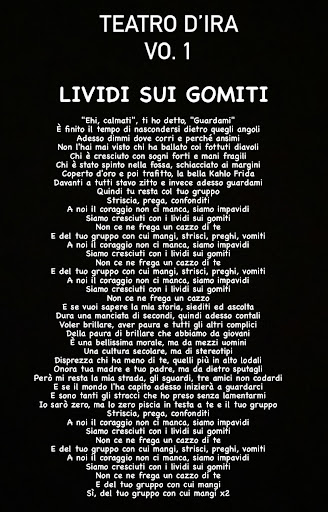 This song is what you expect from a rock band, as it has heavy electric guitar and drums. It is such a good song and as the song progresses the vocals increase in intensity which I love. Overall the vocals and instrumentals just go so well together, as the lyrics sound more rough and intense.
I believe the meaning of this song has to do with this lyric:
"Us, we're not short on courage, we're fearless, we've grown up with bruises on our elbows,"
The beat and flow of this song are my favorite part of this song. It is definitely one of their songs that sounds more rock and is honestly a song you would listen to if you need a hype-up song. I personally really love this song.
Måneskin has such a good selection of hype-up and soft songs, and I feel like a person can at least find one song they like in the band's discography. As I mentioned above, the band's new album, RUSH!, came out on January 20th, 2023, and I think it is worth checking out.