Ranking Chick-fil-A, Raising Canes Chicken, and Popeyes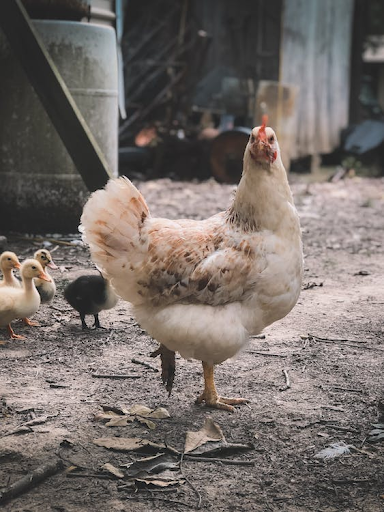 Chick-fil-A, Raising Canes Chicken, and Popeyes are my three favorite chicken fast-food restaurants in Massachusetts. All of these are popular choices for many people today. These restaurants are a must-try.  
To break down which one is the best, I will be ranking them from least favorite to most favorite and I will elaborate on each piece that factors into where they are held in the ranking. This includes the best taste, texture, crunch, and flavored sauces.
3. Chick-fil-A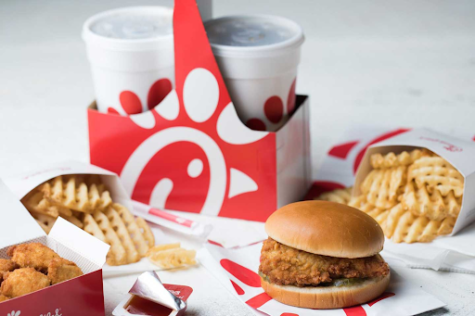 Listed at the number three spot is Chick-fil-A. It is a classic and has been my go-to for fast-food restaurants for quite some time now. Chick-fil-A focuses on quality food with simple ingredients, and its chicken is healthier than other restaurants, so it's more of a healthier choice. Their chicken is hand-breaded and cooked in peanut oil. Chick-fil-A consists of low-calorie, high-protein meals. 
 I really enjoy eating at Chick-fil-A because I try to stay healthy and avoid putting any excess grease, fat, and sugar into my body, considering those are all foods that tend to leave me feeling tired and groggy. After eating here, I feel content, and I don't feel full to the point where I am tired and can not move. In any other fast food place, I feel stuffed with low energy, and I just want to lie down and do nothing. The most popular order from Chick-fil-A is a classic number-one, which comes with a chicken sandwich, their famous waffle fries, and a drink, with a side of whatever sauce you want. This is also my favorite, and honestly, it is all I order from here. I order the number one with waffle fries and a six-piece nugget with lemonade and extra Chick-Fil-A sauce.
Signature Sauce
Chick-fil-A's iconic sauce was originally conceived when an employee in the 80s accidentally combined BBQ and honey mustard, and it became the classic Chick-fil-a sauce. The sauce matches perfectly with their chicken and waffle fries.
This sauce makes everything it touches taste better. It is even very popular with food other than Chick-fil-A's food. This sauce has so much recognition that it is sold outside of Chick-Fil-A and can be bought in different stores, such as your local Market Basket. According to many, it goes excellent with many other foods and meats, including Popeyes chicken, which leads us to number two on the list. 
2. Popeyes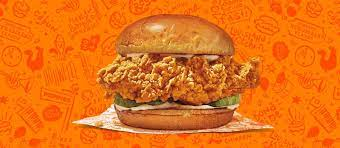 The superior crunchiness of Popeyes chicken is undeniable; if you haven't already, you must give it a try. The Popeyes chicken sandwich is a handcrafted sandwich with Louisiana seasonings and the sandwich consists of four simple key ingredients. This includes crispy buttermilk chicken marinated in bold Louisiana seasonings, premium mayonnaise, barrel-cured pickles, and a buttered and toasted brioche bun. The Popeyes brioche bun has a satisfying texture of softness and taste that no other sandwich has. 
Signature Sauce
Popeyes does not have a special homemade sauce. However, Popeyes chicken goes great with many sauces including Sweet and Tangy BBQ sauce, traditional buttermilk ranch dressing, chili sauce, and my personal favorite is Chick-fil-A sauce. 
1. Raising Canes Chicken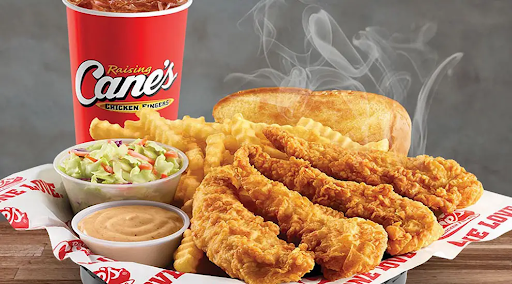 Raising Canes Chicken specializes in their chicken fingers. They have a minimalist menu, and all orders are simplistic. However, you can order different kinds of combos that consist of their famous chicken tenders, fries, Texas toast, and sauce along with a regular-size fountain drink. 
The Box Combo consists of four chicken fingers, crinkle-cut fries, one Cane's sauce, Texas toast, coleslaw, and your choice of beverage. The Caniac Combo has six chicken fingers, crinkle-cut fries, two packets of Cane's sauce, Texas toast, coleslaw, and a large drink. Canes also has one sandwich combo that comes with three chicken fingers, Cane's sauce, lettuce, crinkle-cut fries, a toasted bun for the sandwich, and a regular fountain drink of your choice. I prefer The Caniac Combo because it fulfills my hunger and I can eat a lot of food. However, the most popular order from Canes is the Chicken Fingers, and then the Box Combo.
Signature Sauce
With ketchup and mayonnaise stirred together, and mixed in with Worcestershire, coarse black pepper, and garlic powder, their signature sauce is fantastic. Biting the crispy chicken with the sauce makes the chicken taste perfectly put together, and there is nothing better than that breathtaking first bite. The fries dipped into the sauce are just as great, it gives the food so much more flavor. Cane's food alone tastes spectacular, but with the sauce too, it makes it a lot more difficult not to want this food every day. 
Now that I have shared with you my top three favorite fast-food chicken restaurants, I suggest giving any one of these a try. If you're in a fast-food chicken type of mood, but also would like to stick to a healthier choice, go for Chick-Fil-A because their food is much more nutritiously clean. Get yourself some Raising Canes Chicken if you want something extraordinarily delicious, and make sure to try the sauce when they give it to you! If you're feeling like you want something extremely crunchy with amazing taste, and you're not so worried about the nutritional value, then Popeyes is your spot.