Penny Arcade Expo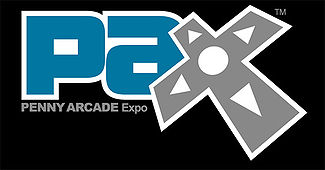 I recently went to the Penny Arcade Expo in Boston, or PAX East for short. PAX was created by the authors of the Penny Arcade web comic: Jerry Holkins and Mike Krahulik. They created PAX because they wanted to attend a convention that offered something to console gamers, computer gamers, as well as tabletop gamers.
Since its creation in 2004 when only 3,300 people attended, it has evolved to events that average an attendance of over 50,000 people.
PAX has become so popular that in 2013 passes for PAX Prime sold out in 6 hours.
PAX is considered by many to be a celebration of gamer culture as well as the convention to go to—not just to watch game play of new games but to get a chance to experience it yourself.
There are different things to do at PAX. You can visit the booths in the expo hall and see the new up and coming games as well as products. Another part of the Expo hall is the Indie section; there is a whole section dedicated to indie companies. You can go to the PC free-play booth and play popular games that you either didn't bring with you or don't have the cash flow to purchase yourself. There is also a console free-play area you can check out games for the Wii-U, PS4, PS3, Xbox One, or Xbox 360. There are also down and play trading card games, Dungeons and Dragons, or miniature games, and for all of these areas there are tournaments. There is even a tournament for classic consoles.
Even if you can only go one day, I highly recommend that you go to PAX at least once in your lifetime.
Leave a Comment