Boston Comic Con Review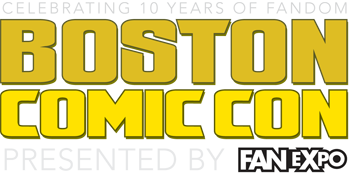 For the first time, on Saturday, Aug. 12, 2017, I attended Boston Comic Con. Boston Comic Con is a convention that gives fans opportunities to meet comic artists, comic authors, and actors from comic based tv shows. In past years, it has been held at various venues around South Boston, but this was the first year it was at the Boston Convention and Exhibition Center, which is one of the largest venues yet.
Notable celebrity guests included Stan Lee, Anthony Daniels (C-3PO from Star Wars), comedian Kevin Smith, and Doctor Who star Karen Gillan.
On the convention floor, each celebrity has their own booth. All celebrities offer autographs and some of them also will take photos with you at their booth. The reason some  celebrities don't offer photos at their booths is due to them only having time for it to be professionally done. Unlike being at the celebrity's booth, professional photo ops only give one no more than a few seconds with the celebrity. Like most Fan Expo events, Epic Photo Ops did all of the professional photo opportunities.
I chose a photo op with Katie Cassidy, who is best known for her role as Laurel Lance (Black Canary) in the comic based show Arrow on The CW. Because of the time during this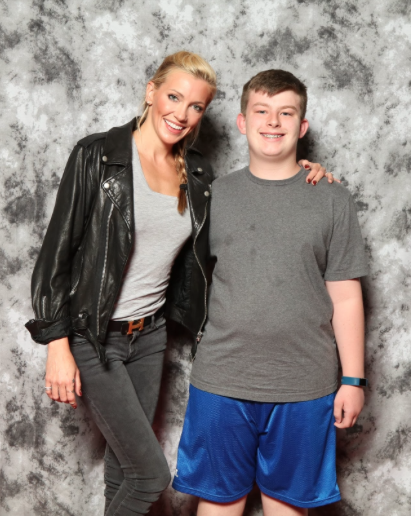 professional photo op being so limited, I decided to get Katie Cassidy's autograph as well. Her photo op cost $60 and her autograph cost $50. Often at a celebrity's booth, there is a price for a photo, a price for an autograph, and a combo price for both (which offers savings to the buyer). Unfortunately, since my photo was professionally done, I was not able to take advantage of a combo price.
Announced during Boston Comic Con 2016, the convention was bought by Informa who will have Boston Comic Con as part of their Fan Expo line of events, which is why on social media the convention has sometimes been referred to as Fan Expo Boston. Other Fan Expo conventions include MegaCon Orlando, Fan Expo Dallas, and Fan Expo Canada.
One common misunderstanding among all comic cons is the belief that because the name of a convention has "Comic Con" in it, the convention is put on by the same company that does all other comic cons, which is not the case. For example, Rhode Island Comic Con is owned by a company known as Altered Reality Entertainment, whereas Boston Comic Con is owned by Informa as part of Fan Expo. If one refers to a convention simply as "Comic-Con" it will be assumed that they are referring to San Diego Comic-Con, which is why the city should always be specified.
I give Boston Comic Con a very high rating. Everyone should go because most people enjoy finally meeting someone after watching them on TV all that time. Boston Comic Con is a perfect event for people who like to contribute to the fan communities of their entertainment.