Diversity in Star Wars: "Forces of Destiny"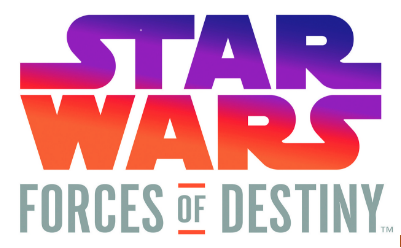 On July 3rd, 2017, "Star Wars: Forces of Destiny," made its debut on Disney's YouTube channel. "Forces of Destiny" is a series of animated shorts featuring various well known female characters of the Star Wars universe. The series is part of an effort by Disney to include more diversity in the Star Wars universe.
Notable characters include, Ahsoka Tano (from "The Clone Wars"), Rey (from the sequel trilogy), and Sabine Wren (from "Rebels"). Most characters in Forces of Destiny are played by their original actors. Maz Kanata is the narrator of the series. All of these female characters know how to fight in their own ways and each one of the stories are canon. The Star Wars canon consists of any events that are a legitimate part of the actual history of Star Wars. For example, there are a lot of different Star Wars books and comics. However, only a number of them are canon, meaning that the events of only a number of them actually happened in the Star Wars universe.
Forces of Destiny has been very anticipated by everyone who's worked on it.  During the "Heroines of Star Wars" panel, about four hours and fifteen minutes into Day 2 of Star Wars Celebration Orlando 2017, Daisy Ridley said, "The thing for me that's the best is parents who talk to me about their children, but also that it's kind of gone through all ages: the reaction to her…" Ridley's words show how much this gender diversity in Star Wars is appreciated.
After the first episode hit the channel, another short was posted every day, for six more days. Four more episodes were posted later in the year during the month of October. Three of these shorts have followed the character Rey.
Rey's "Forces of Destiny" shorts have, thus far, only taken place during the movie "Star Wars: The Force Awakens," which is the movie that she made her first appearance in. This is because if viewers were told any stories about Rey that took place before or after The Force Awakens, they could learn what her background is. The Lucasfilm Story Group does not want that information to be given to fans yet.
Carrie Beck and Dave Filoni are the co-creators. Jennifer Muro has also done work on Forces of Destiny. Forces of Destiny also has its own toy line featuring "Adventure Figures."  More Forces of Destiny stories will be told in the comic series, Star Wars Adventures: Forces of Destiny, published by IDW.
On April 12th, "Star Wars: Forces of Destiny" was announced during the Star Wars Celebration Orlando 2017. More information was given later at the convention during the Heroines of Star Wars panel. The panel consisted of Daisy Ridley (Rey), Ashley Eckstein (Ahsoka), Tiya Sircar (Sabine), and Dave Filoni. The panel was moderated by Amy Ratcliffe.