Christian Artist Lauren Daigle Finds Success with Latest Album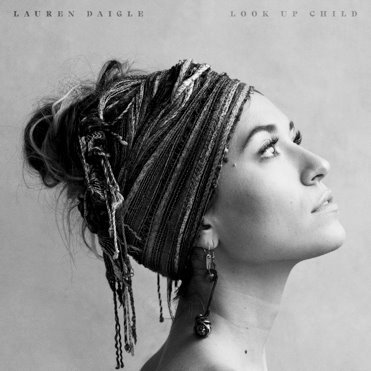 Surpassing Post Malone, Cardi B, Nicki Minaj, Drake, Ariana Grande, and countless other music sensations, a Christian album conspicuously rose on the Billboard 200 this Sept.
According to Billboard, during the week of Sept. 22, 2018, Christian artist Lauren Daigle's latest album Look Up Child rose to No. 3 in the country, behind only Paul McCartney's Egypt Station and Kamikaze by Eminem. The same week, the 27-year-old Louisiana native also became the first person to hold No. 1 positions on all five of the Billboard Christian charts at the same time. In addition, Look Up Child had the largest sales week for a Christian woman in 20 years, and the largest sales week for any Christian album since 2009 according to the Washington Post.
Daigle's recent success is completely due to her latest album, Look Up Child, available on YouTube for browsing and in many other forms as well. On her website, Daigle describes, "From soaring melodies to reggae jive, from sweeping orchestral ballads to back beat vibe, Look Up Child has transcribed the pulse of my veins to musical form." Her first album, How Can it Be, released in 2015, was a success as well, spending 12 weeks in the number one spot on Billboard's top Christian albums.
Stereogum calls Daigle, "The Christian Adele." Her music, Stereogum states, is conservatively Christian, "embracing minimalism at unexpected moments." Daigle reaches beyond the scope of strict Christian worship music, her songs being strongly contemporary. Her likeness to Adele is found in her talent and ambiguity as a vocalist, as well as the emotion with which she never ceases to fill the lyrics and melodies of her songs.
According to Stereogum, the lead single of Look Up Child is "You Say" an inspirational anthem of finding a sense of belonging and identity in God. Also included in the album are "Still Rolling Stones," "Rescue," "The Girl," "Your Wings," "Everything," "Love Like This," "Losing My Religion," "Remember," "Rebel Heart," "Inevitable," "Turn Your Eyes Upon Jesus," and the album's namesake, "Look Up Child."
Lauren Daigle will be part of the Behold Christmas tour beginning on Nov. 29, and her Look Up Child tour will be coming to Boston, Mass on March 9, 2019.