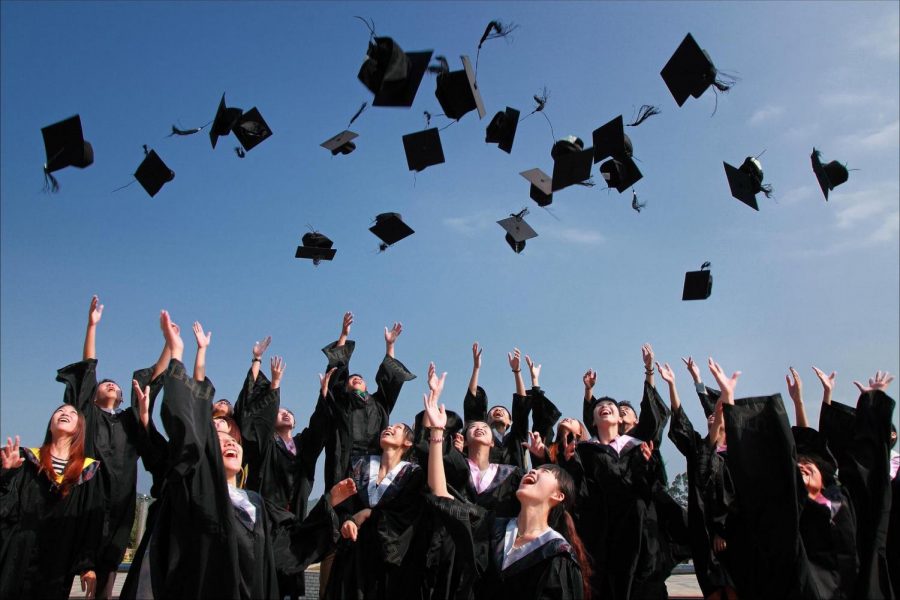 As schools across the country continue to close due to the rapid spread of the coronavirus, many students are beginning to wonder what the future will hold for their academic careers. Should students rejoice at the idea of staying in and completing assignments online, or should those aspiring to continue their education in college be more concerned with the limitations and challenges they must now face?
For juniors in high school, the stress and workload placed on them throughout the year is already burdensome. Throughout the duration of the year, both teachers and parents alike begin to remind students of the importance of their junior year. Grade point averages (GPAs), standardized testing, and college admissions continuously haunt students and force them to prepare for the next phase of their lives.
However, with a virus that has currently infected more than 780,000 people and forced nations into lockdown, life as students know it has come to a standstill. With SAT tests cancelled for March and May, AP exams completely altered, and colleges closing their campuses to the public, it will be difficult for juniors to accomplish their college goals before the fall of their senior year. In fact, it may be weeks, or even months, before the sluggish pace changes for the better.
So what can students expect for the remainder of the year?
As ordered by Governor Charlie Baker, all schools in Massachusetts will be closed until May 4 to prevent the spread of the coronavirus in the state. Nevertheless, the current situation of both the state and the nation continues to evolve every day, which may delay schools even further.
Although schools are continuing to educate students online, such as through Zoom, an online service company that allows users to communicate through video conferences, students at Pentucket are at a standstill, where assignments are optional and graded work has been halted completely. 
For students struggling with their grades, the limited amount of work and time for the rest of the school year is a death sentence for their GPAs. It is likely that the school year will extend into the end of June, but the amount of time lost will force students to put in more effort to bring up their grades with a shortened curriculum.
Juniors planning on taking the SATs may have to wait until the summer to do so. The virus has yet to peak in the United States, which may take weeks, or even months, to occur. With social distancing in effect, it is unlikely that students will be able to gather in large groups for test taking. Although the College Board continues to update students about future standardized tests, it is likely that they will create more test dates for students once the spread of coronavirus slows and is contained.
The AP exams also provide limited opportunities for students planning on going to college. AP courses provide students both challenging material and the possibility to transfer their credits from high school to college. However, the new format for the AP exams this May could be disastrous for students relying on transferring their AP credits. According to the College Board, the exams will be available to take online, where students will be able to answer free response questions in 45 minutes. While it still provides the opportunity for students to take the exam, the test results for those who struggle with written components of timed exams will suffer. However, it is also likely that colleges will refuse to accept AP credits from the 2020 school year due to the fact that the exam is open-note.
Despite the unfavorable circumstances, students can still take initiative and get ahead of the college application process. If students are struggling with their GPA, they should contact their guidance counselors and teachers to discuss opportunities to make up late assignments or turn in extra credit work. They could also ask for the resources necessary to familiarize themselves with certain subjects that trouble them.
Students who are concerned about standardized testing can find an abundance of practice sites on the Internet that will prepare them for the upcoming exams. Khan Academy, the College Board, and Kaplan all offer practice online and services to help students preparing for the standardized tests, such as the SAT or the ACT.
Colleges may also create exemptions for students graduating in the Class of 2021 due to the unforeseen circumstances that have arisen. It is likely that universities may lift SAT and ACT requirements, become more lenient about students' GPAs, and provide personal aid to applying students in order to ease the process. In fact, colleges are already becoming sympathetic to students sheltering at home by promoting virtual tours of their campuses and offering advice to high school students. However, if a student is concerned with the situation or is afraid of the coronavirus negatively impacting their student profile, he or she should reach out to the university and actively communicate with the admissions office for more information and guidance.
The coronavirus, although a severe virus that has completely altered life, forced millions to shelter in their homes, and has hospitalized and killed thousands of others, does not need to damage our future careers as students. However, current juniors have the chance to put themselves ahead and create their own opportunities when others have been lost. It is important to do our part to help prevent the spread of the virus and practice healthy habits, such as social distancing and proper hygiene. With time, the virus will pass, and the exciting next phase of our lives will be waiting for us.