Massachusetts' Response to COVID-19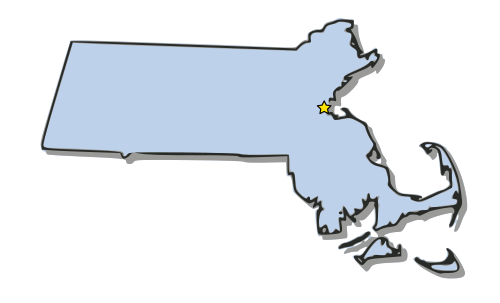 COVID-19 has ravaged America and the entire world, killing hundreds of thousands of people and forcing many more to stay at home, wear masks, and social distance. 
Once COVID-19 began to hit the US, states across the country did everything they could to slow the spread. Due to lack of consensus and coordination among the states and federal government, each state had their own differing policies. 
So what has Massachusetts done so far? 
Beginning on March 10, Charlie Baker had declared a state of emergency, which gave Governor Baker more power to deal with the pandemic. Baker ordered that all state executive branch employees avoid traveling and participating in large gatherings and to take necessary sanitation precautions. He also started offering guidance for long-term care facilities, schools, and the general public.
Three days later, Baker issued an executive order which prohibited public gatherings with more than 250 people with very few exceptions. Then, the state ordered that all schools K-12 be shut down, and that schools should begin to prepare for remote learning long-term. The public gathering limit was also lowered to 25 and the state ordered the health insurance companies to cover COVID-19 treatment "without requiring cost-sharing of any kind – such as copays and coinsurance – for testing and treatment."
After receiving help from the SBA (Small Business Administration), the governor activated up to 2000 state national guardsmen to provide help with the COVID-19 response for testing and other essential activities.
On March 20, the state created an emergency supply hub and created a large drive through testing site in Shrewsbury, continued small business aid, extended school closures to April 6, and provided state tax relief for businesses in general.
One of the state's last major actions was on March 23, when the state ordered that all non-essential businesses be closed and encouraged restaurants and bars to offer takeout and delivery. While also issuing a stay at home advisory and lowering the public gathering limit to 10 people.
For a few weeks after the flurry of actions taken by the state, the state continued to issue guidance to schools, local governments, and businesses so they could comply with the state's orders.
The support for reopening the state was growing as the weeks went by, as we were seemingly entering a recession and many small businesses were going under. So, the state decided to form a compact with Connecticut, Delaware, New Jersey, New York, Pennsylvania and Rhode Island, in which the governors from each state coordinated on reopening their economies. This was mainly due to lack of leadership and coordination from the federal government.
Exactly a month later after Massachusetts joined the compact, the state had announced a reopening plan. 
Phase 1 (June 1): Manufacturing and construction, and some office spaces will reopen. 
Phase 2 (late June): Retail businesses, hotels, and hair salons will be opened with restrictions; hospitals will be able to provide care to less urgent care; the stay at home advisory will be lifted; and recreational areas will reopen. 
Phase 3 (late July): "Bars, casinos, gyms, museums and others in the entertainment and arts industries can reopen. All other business activities can resume except for nightclubs and large venues."
Phase 4 (whenever a vaccine is developed): All restrictions will be lifted, but social distancing and face masks will still be encouraged. 
These plans are still subject to change, but due to the constantly changing environment, it's the best we can get.