A Piece a Person A Story Part 3: A Story
If you have not read the past two parts, please go back and read them for background information.
When Gordon Tatro graduated from Pentucket in 1967, he had plans to join the military almost immediately. So, less than a year after his graduation, Gordon joined the United States Air Force. Gordon would proceed to serve 23 years (1968-1991) in aviation in Vietnam, Thailand, and Ramstein, Germany.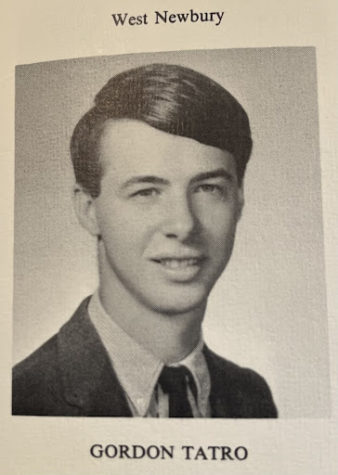 Gordon then worked in civil engineering at the Edward P. Boland Veterans Affairs Medical Center in Leeds, MA for almost 21 years (early 1998 to late 2018). He is now retired after a total of 44 years of government service. 
His first base was Otis on Cape Cod (1968-69 on C-121A Aircraft). He went to Iceland on many small missions,  then volunteered for Vietnam and Thailand (being stationed at Korat Royal Thai AB from 1969-1970), then went right to Ramstein AB, Germany, from 1970–1973 (7 Special Operations Squadron on C-47 aircraft). They left Ramstein and went to flight school for C141A 'Starlifter'cargo plane school for Flight Engineers and got assigned to Norton AFB, CA. They flew all over the South Pacific, including New Zealand and Australia.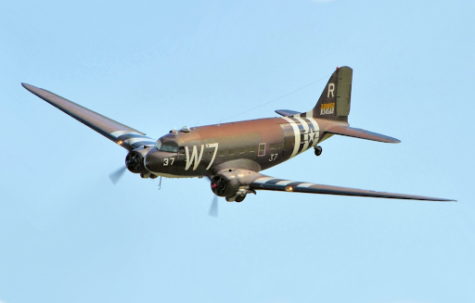 The best tour Gordon went on was from 1982 to 1988. He got to go back to skiing in Germany in 1972 and was also there at Ramstein AB previously (1970-1973) where he broke his left tibia. He skied a lot with the Kaiserslautern Ski Club all over Austria, Italy, France, and Switzerland. Even to the Zugspitze in Garmisch, Germany.
He would often take jobs that others would not. There was even a mission he went on where his plane was painted in East German colors. Gordon and his crew were not given any form of identification, all they were told was that it was a drop-off mission. They did not know what they were dropping off, but they were in a foreign territory and so they did it without any more questions. 
Tatro's job was dangerous at some points, as he was a flight engineer for a C-141A aircraft. If he had screwed up, he could have easily killed everyone on the plane and anyone hit on the ground. Gordon said, "If I have some PTSD, then it could be there, but then again, the training is intense, and we all knew what to do during in-flight emergencies." 
When asked about his time in Special Operations, Tatro said, "I was assigned to the 7th SOS (Special Operation Squadron) in Ramstein, Germany, from 1970 to 1973. Being a Special Ops Sq., every mission was secret, and when we flew (I, as a crew chief, and a couple of other helpers, sometimes I was the helper, to care for fuel, oil, and very basic maintenance), we all helped with loading and unloading, and the idea was to land, pick up and/or drop off, and then get the heck out of there quickly! We put objects in the plane and put objects out of the plane that was always wrapped in black tarps or plastic, and the shapes of the containers were usually the same, so who knows what was really inside?"
He continued, saying, "Sometimes (usually) there was a person or two who would get off or get in, and we were told never to talk to them. They too seemed 'camouflaged' as if with grease paint or masks. We, as crew members, were not to be able to bring back any information. We had three [C-47 aircraft], tail numbers: #073, #074, and #219. The squadron also had three Combat Talon C-130 pick-up aircraft and some UH1N helicopters. Sometimes we flew low over a drop area and just pushed materials out the cargo door."
"We always kept the engines running, so fueling the plane from the wing (where the tank filling cap is) from a 55-gallon drum and hand pumping the fuel was, well, stressful!  We did not always have to refuel at the landing site. There were times during the briefings prior to the missions when we would refuel at a safer place so that refueling at the mission site was not necessary, which was the most intelligent method!" 
 "When we landed in East Germany, it was always an old road or some other paved area. And we usually approach East Germany from the ocean, from England. I made many flights, but usually, they were training missions where we found out later we did not go into East German, but when we dressed in civies (civilian clothing) and had no ID and made out Last Will and Testament paperwork, there were times we knew it was real. To my best knowledge, I flew three real missions."   
Mr.Tatro first reached out and asked to create a memorial for his metal shop teacher, Mr. Hawes, and I saw it as a writing opportunity. As I explored more about the teacher,  I got to know more about Mr. Tatro and discovered things about his life. I ended up learning that he had served in the Vietnam War, and I became interested in writing an article about both him and his teacher.  . Gordon took a day to come up from his home in Leeds, Massachusetts (a three-hour trip) to talk about his time in Vietnam and answer questions we had for him. He also spoke about Mr. Robert Hawes and the pen set he made for his father (see parts one and two). I would like to thank Mr. Tatro for his service during Vietnam and after at Veterans Affairs Medical Center. He has led a truly interesting life, and it was wonderful taking the time to write these articles.