Ranking Every Song from Khalid's "Scenic Drive"
Khalid just recently released Scenic Drive, an album he had been teasing for the entirety of 2021. Fans were avidly awaiting the release of this album, and it definitely was worth the wait. 
Khalid is my personal favorite artist, as I have been a huge fan since 2017 when he released American Teen. I love the way Khalid is able to tell a story with not only his lyrics, but his albums as well. His albums have a storyline and it is truly an experience to be able to hear how all of the songs connect into one another. His vocal abilities never fail to blow me away, even if I have heard the song a million times. Scenic Drive has a very different vibe from the rest of his albums, in the best way possible. Khalid showed his versatility, and it is probably one of my favorite albums of the year. So, without further adieu, here are my rankings from Scenic Drive:
The album opens with the start of a car.  The radio turns on, and the person switches between stations; the first song is "Better" from Suncity, then "Talk" from Free Spirit, and lastly switches to "Location" from American Teen. The radio then switches to Alicia Keys' voice saying, as follows, "thank you for tuning into Scenic Drive We're here tonight to provide the vibes. So sit back, relax, and enjoy the ride." I think this is a genius way to open the album. The radio encapsulated the feeling of driving in a car. The fact that each of the songs put into the intro was from each album he has released prior to Scenic Drive.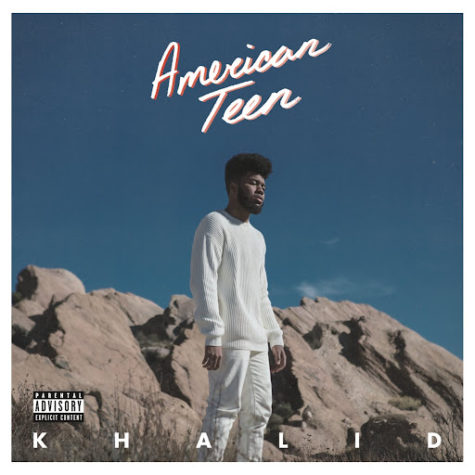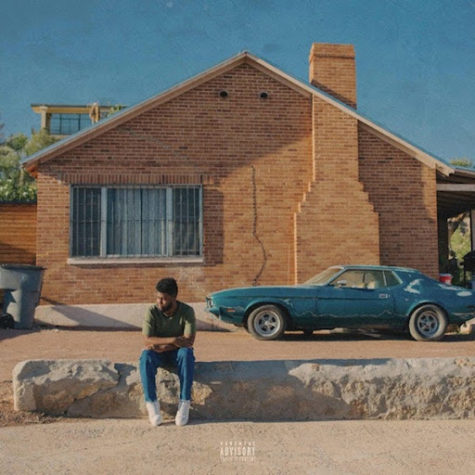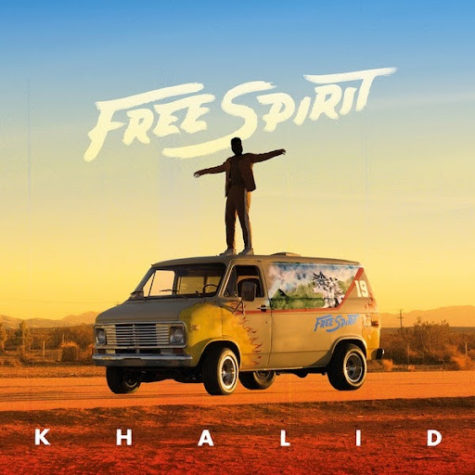 "Open" is last on my list because I felt the song had little build. The mood stayed pretty much the same throughout the whole song. I still thoroughly enjoyed the song, but I was hoping for a little more rhythm and dynamic build. 
7- Voicemail (featuring Kiana Ledé)
This song was very much tied with my #6 choice. Khalid's vocals mixed with Kiana's vocals are just such an amazing combination. They have very similar singing styles, and the song flows together so nicely. The song and lyrics tell a story, which is true of all of Khalid's songs. Kiana's voice reminds me a lot of SZA's, yet her voice also stands out on its own. 
6-All I Feel is Rain (featuring JID)
This song has a nice guitar riff that carries throughout the entire song, and the rhythmic pattern in this song flows very nicely with the instrumental. The harmonies Khalid builds with his own voice are such an experience to hear. JID's feature was very nicely incorporated, and then Khalid comes back in with the chorus. overall, it's very pleasing to hear. 
Brand New was a song with such a good gradual build leading up to the chorus. After every section, a new layer of instrumental or vocals is added leading up to the chorus, and it was amazing. The song was a little repetitive, but I feel it was warranted because of everything going on in the song. 
4- Scenic Drive (featuring Ari Lennox and Smino)
The namesake of the album definitely lived up to everything I had hoped it would be. The song starts out with a myriad of runs by Khalid, as he harmonizes with himself throughout the first verse. Then, the chorus hits. Ari Lennox's verse is heavenly and her voice is so satisfying to hear. This song is the type of song that you would listen to on a rainy day, or late at night, and it would be the perfect moment. 
3- Backseat 
This is one of the few songs on the album without a feature, and it is a very stripped-down song. The song feels so raw and filled with emotion. You can tell he is singing from his soul, and it is truly breathtaking. The song is so simple but so impressive at the same time. It is such a calming song, and when listening, takes you into such a peaceful place. 
2-Retrograde (featuring 6LACK and Lucky Daye) 
This song is by far one of the best songs Khalid has ever released, and it has been on repeat for days. The bass in this song is the key instrumental shining through, and it adds this rawness to the song. This is another one of Khalid's slower build songs, but when the chorus hits it is ridiculous. The features on this song are just so right for the vibe, it did not feel forced at all. The bridge of the song is done by Lucky Daye.  He is another singer that puts so much emotion into his work. The song is truly an experience, and I feel this particular song would resonate with non-Khalid fans the most. 
1- Present 
"Present" is taking the top seat on my ranking, and there are multiple reasons for my decision. This was by far the easiest place to decide. "Present" was originally released as an EP and was going to be released on the album later. This song is overwhelming, to say the least. From the second I heard the opening, I knew I was going to be obsessed with it. Khalid is known to have very soul-filled, slower songs, and this was not one of those songs. This was one of his more upbeat songs, but it was definitely soul-filled. It truly boggles my mind how he creates these songs because there are so many intricate little details that make the songs as good as they are. "Present," told a story in such a short amount of time, and it is the type of song that I cannot skip when it comes on in my car. 
Scenic Drive was such a good album, and it was worth the wait, as much as the wait was killing me. Khalid never fails to amaze me with his lyrical, rhythmic, and vocal abilities. He will always be a comfort artist for me, as anytime I listen to his music my day is automatically better. Scenic Drive was truly an experience, and I am fully willing to wait another two years to hear Khalid's next piece of work because he never disappoints.