My Favorite Music of 2021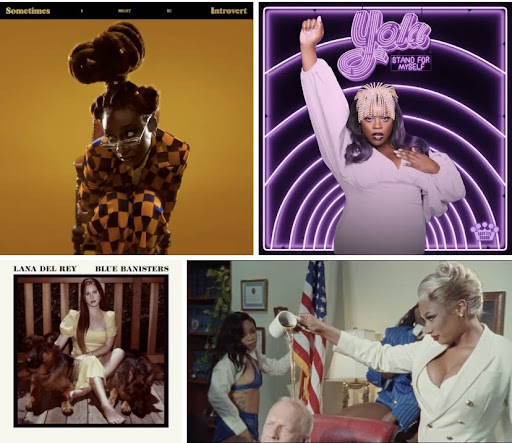 2021 was a really great year for music. It saw some of the most memorable songs and albums in recent history emerging from all different genres and was one of the most socially-conscious and revolutionary years for the music climate as a whole. A lot of publications have been counting down their lists for their favorite music of the year, and I wanted to do the same; just for fun.
Without further adieu, here are my rankings for my favorite music of the year.
My Favorite Albums
10. Roadrunner – Brockhampton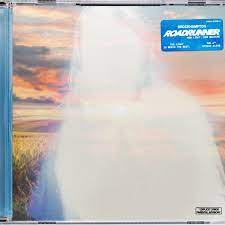 My number one album to listen to while driving this year could very well have been Roadrunner. I've been pretty enchanted by it ever since it came out, which is not something I can say about a lot of records. My favorite song from this is Don't Shoot Up The Party.
9. Shore – Fleet Foxes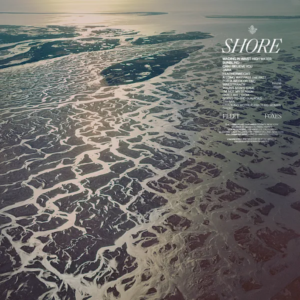 This is an album that I didn't end up listening to until the later part of this year. I've always loved Fleet Foxes but this album, in particular, is very special to me. My favorite songs from this project are probably I'm Not My Season and Sunblind.
8. Sling – Clairo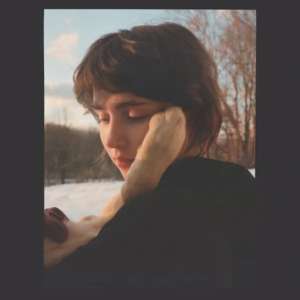 I never expected to enjoy a Clairo album as much as I did Sling. It is some of the prettiest folk music to come out of 2021. My favorite songs from this record are Harbor, Amoeba, and Blouse.
7. Home Video – Lucy Daus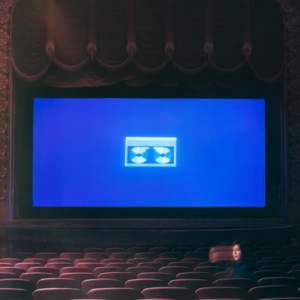 Home Video is one of my favorite projects this year because of all of the emotions that it explores in such a short amount of time. This album is an emotional roller coaster that I would recommend to any Indie music fan. My favorite songs are Hot & Heavy and VBS.
6. Chemtrails Over The Country Club – Lana Del Rey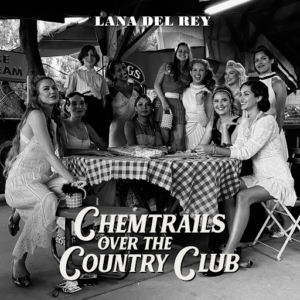 This might be an unpopular opinion, but Chemtrails Over The Country Club is one of my favorite Lana albums. It's really just Lana Del Rey in her prime, making great music that doesn't try too hard to replicate an era or go for any gimmicks. My favorite songs from this record are White Dress, Wild At Heart, and Let Me Love You Like A Woman.
5. Stand For Myself – Yola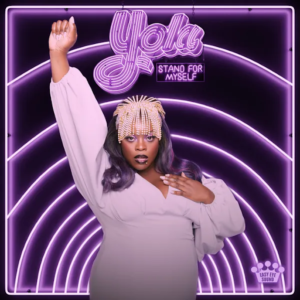 Stand For Myself is some of the most interesting Americana music to come out in the past few years. The whole project just radiates so much soul from beginning to end. It's one of those albums where the artist's personality just shines through each song, which makes the album so much more enjoyable. My favorite songs are Be My Friend and Starlight.
4. An Overview On Phenomenal Nature – Cassandra Jenkins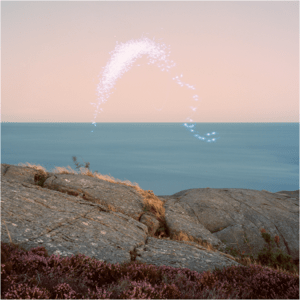 An Overview on Phenomenal Nature is different from the other projects on this list. It is folk music, but the whole thing feels more like a retrospective mediation than an album. It is one of my favorite records I've heard in a long time. Every song on it is great, but there's no denying that the best one is Hard Drive.
3. Solar Power – Lorde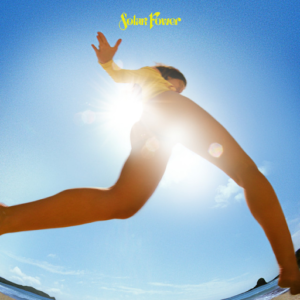 A lot of people were disappointed by Lorde's third album Solar Power. I can see why, it is definitely not the album fans were expecting after her last high-energy record. But I think that if you take a step back and appreciate Solar Power for what it is, you'll realize that it's just such a delightful album from front to back. It's Lorde like I've never heard her before, just stripped-back and loving life. It took me a while to fully understand this record, but I'm happy that I did. It truly was the soundtrack for my summer. My favorite songs are The Man With The Axe, Big Star, and Oceanic Feeling.
2. Sometimes I Might Be Introvert – Little Simz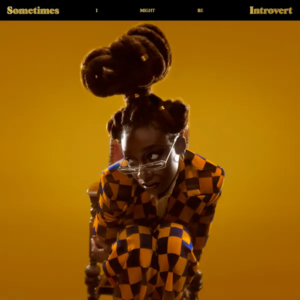 Sometimes I Might Be Introvert is without a doubt one of the most critically acclaimed rap albums in recent history and for good reason. The album showcases Little Simz's raw talent and solidifies her status as one of the most interesting rappers to emerge in the past few years. I didn't think an album with almost 20 songs could keep my attention for as long as it did, but Sometimes I Might Be Introvert definitely surprised me. Every song brings something new to the table, but my favorite is Introvert.
Number One – Blue Banisters – Lana Del Rey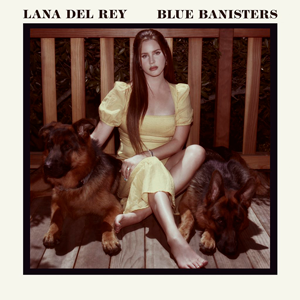 Okay here me out. Blue Banisters is definitely a controversial album among fans, and I can see why. The melodies are kind of janky, the songs are slow, and she goes on some "interesting" vocal endeavors. However, the entire album is so purely Lana. While her other albums attempt to embody different aesthetics, Blue Banisters feels like an album that perfectly represents one of my favorite artists. It is bizarre in the most subtle ways and just demonstrates the authenticity of who Lana Del Rey is as an artist. If somebody who had no idea who Lana Del Rey was were to ask me which album they should listen to first, I would tell them Blue Banisters. Is that questionable? Sure. Do I care? Not really.
I don't think there's a bad song on Blue Banisters, but my favorite songs from this record are Text Book, Blue Banisters, Arcadia, Dealer, Thunder, If You Lie Down With Me, and Sweet Carolina. 
My Favorite Songs
To keep this article short and sweet, I'm only going to describe some of these.
20 – Family Ties – Baby Keem & Kendrick Lamar
19 – T*** S*** – Megan Thee Stallion
18 – Don't Shoot Up The Party – Brockhampton
17 – Void – Lil Nas X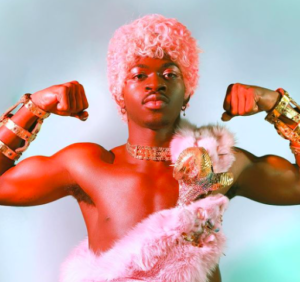 I've always been a fan of Lil Nas X as a person, but his music never really did anything for me until this year. I liked his whole album, but my favorite song was definitely Void. I didn't think he was capable of creating such a moody and sad piece of art, but I'm very happy that he did.
16 – Driver's License – Olivia Rodrigo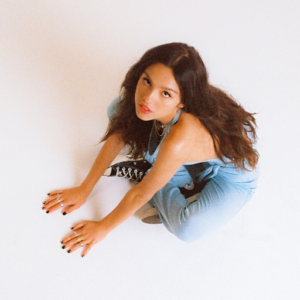 Olivia Rodrigo's album had so many good songs that giving this spot to Driver's License seems reductive. But if I'm being honest, I think it's the best song off of the album. Popularity aside, it has such a clear and direct theme mixed with emotional singing and symbolism that makes it a timeless pop classic.
15 – Amoeba – Clairo
14 – Happier Than Ever – Billie Eilish
13 – White Dress – Lana Del Rey
12 – Tarantula – Azealia Banks
11 – Sweet / I Thought You Wanted To Dance – Tyler, the Creator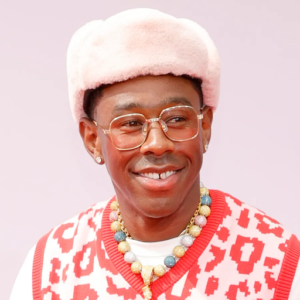 It was really hard not including Call Me If You Get Lost on my top 10 albums because it just barely got beat out by the other great projects that dropped this year. Nevertheless, I enjoyed a lot of the songs from it, with my favorite being Sweet / I Thought You Wanted To Dance.
10 – I'm Not My Season – Fleet Foxes
9 – Hot & Heavy – Lucy Daus
8 – Be My Friend – Yola
7 – If You Lie Down With Me – Lana Del Rey
6 – To Be Loved – Adele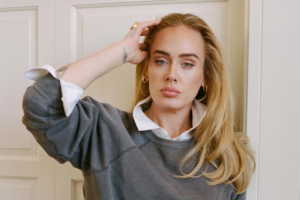 Adele's latest record was good, but a little too shallow for me to name it as one of my favorites of the year. However, there is no denying that the vocal performance on To Be Loved is outstanding. It's one of the few times that listening to somebody's voice in a song really just blew me away.
5 – Introvert – Little Simz
4 – Oceanic Feeling – Lorde
3 – Hard Drive – Cassandra Jenkins
2 – Rainforest – Noname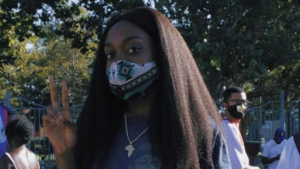 Due to how much I've listened to this song, it feels like this track came out in mid-2020. Maybe its' because the song is so essential to understanding the criticism of today's capitalist music climate that it feels like its' been out for a lot longer than it has. Nevertheless, Rainforest is some of Noname's best work. If you are a hip-hop fan in 2021 and still don't listen to Noname, just why? 
1 – All Too Well (10 Minute Version) – Taylor Swift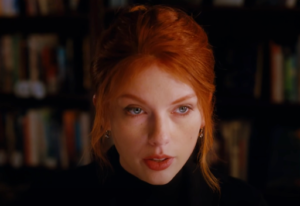 It feels weird to give the song of the year spot to a song written almost 10 years ago. But, here we are. All Too Well was already one of my favorite Taylor Swift songs, but the 10-minute version really just brought it to a new height. Every line gets more and more beautiful and impeccably written that by the end of the song, I'm always astonished by the song-writing prowess that I just heard. This track is less of a typical pop song and more of an emotional venture into the realities of manipulation and heartbreak. And I enjoyed all 10 minutes of it.
My Favorite Music Videos
10 – Fallen Fruit – Lorde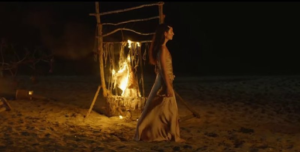 Starting off the list is a video that didn't need to do too much to be great: Fallen Fruit is a sequel to Lorde's previous video, Solar Power. In Fallen Fruit, Lorde is walking on the remains of what was once a beautiful beach but is now grim and on fire from some sort of ominous disaster. This is a slower-paced video, but its message is incredibly powerful and matches the themes of the song perfectly. This is probably my favorite Lorde video and one that I applaud for conveying a serious message.
9 – Lumberjack – Tyler, the Creator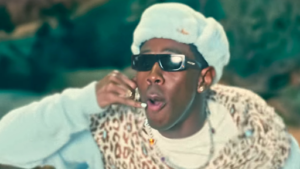 Tyler, the Creator has always made amazing music videos. Whether it's the iconic Yonkers video or the obscure video for Earfquake, his videos have always been outside-of-the-box enough to be considered truly genius. Lumberjack is no exception. In the video, Tyler takes on multiple personas and travels to various settings, each one unique and a little bizarre. This makes for an incredibly entertaining video, mostly because it's just pure Tyler. My only qualm is that I wish it were a teensy bit longer.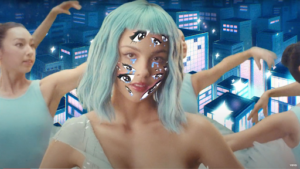 This is definitely my favorite Olivia Rodrigo video so far. Brutal perfectly encapsulates the teenage angst of Gen-Z and is one of the only videos that I've seen that includes blatant references to Instagram and Tik-Tok without being cringey. I think when we look back on this era 20 years from now, we will see Brutal as a nostalgic gem that really captures a specific time period. 
7 – Wild Side – Normani, Cardi B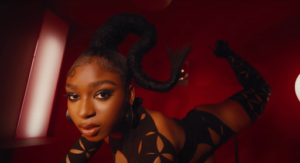 Fans have been waiting for a follow-up to Normani's Motivation since 2019, and Wild Side did not disappoint. The video is full of Aaliyah-like 90s fashion and dancing, but it's just creative enough to make it stand out. Normani's dancing is excellent, and the videography of the whole visual is impeccable. The Cardi B section seems a little unnecessary, but Normani saves it with her flawless fashion and dancing. Well done. 
6 – Industry Baby – Lil Nas X, Jack Harlow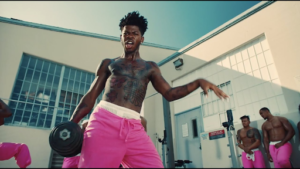 Industry Baby is one of the most talked-about videos of the year, and for good reason. It's incredibly entertaining, contains meaningful references to Nas' previous controversies this year, and is a smart satire on the media's reaction to the artist's success. Lil Nas X has this innate ability to take any type of criticism he receives and find humor in it. This not only pokes fun at his haters but also solidifies him as a cultural force who can shift and mold pop culture to fit whatever creative pursuit he is embarking on at the moment. He is just so unbothered. I love him and this video.
5 – Point and Kill – Little Simz, Obongjayar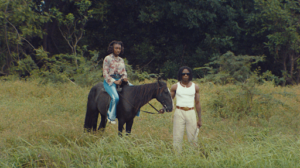 Point and Kill is not one of the most popular videos of the year, but it's' definitely one of the best. Point and Kill is about family, culture, perseverance, and hardship. It is a really beautiful video and combines painful themes with so much untouchable joy that makes for an incredibly interesting visual. If you haven't heard of Little Simz, do yourself a favor and watch this video. Better yet, listen to Sometimes I Might Be Introvert. 
4 – Kiss Me More – Doja Cat, SZA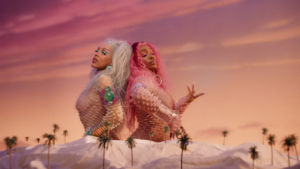 Kiss Me More is a stunning video from beginning to end. The video showcases the imaginary Planet Her and the journey of an astronaut who gets a little too friendly with its inhabitants. Doja and Sza both look so beautiful, and this dreamy video is so incredibly well-done. This is definitely one of the most popular videos of the year, and one that I think will be remembered years down the line.
3 – Montero (Call Me By Your Name) – Lil Nas X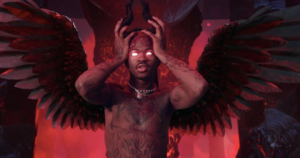 There's not much to say about this video that hasn't already been said. Montero was without a doubt one of the most controversial pieces of media that was released this year, and one that I think should be studied for its impact on pop culture. This video gathered controversy mostly for its' take on the catholic church and how they failed black queer youth, and the backlash that it received really just drove Nas' point home even further. I am not alone in thinking that this video is completely genius and an undeniable bold piece of art. If this list were about cultural impact, Montero would absolutely be number one.
2 – Chemtrails Over The Country Club – Lana Del Rey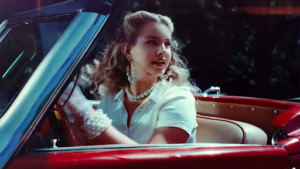 I think Chemtrails Over The Country Club is Lana Del Rey's best music video to date. The majority of the video is a typical Lana visual, a gorgeous ode to vintage lifestyles that contains artistic imagery and high fashion. The video depicts suburban white women and families of the 1960s, but it takes an incredibly shocking thematic turn (that I won't spoil). This video is not only stunning but contains deep messages that make it the epitome of Lana Del Rey's greatness. I was very close to putting this visual at number one, until another video came out…
1 – T*** S*** – Megan Thee Stallion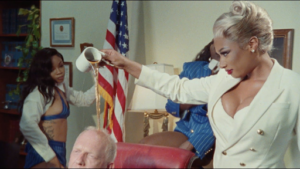 Artists have been using music videos to address their critics for a number of years. However, in my opinion, none are as genius as Th** Sh** by Megan Thee Stallion. Coming straight off of controversies for the sexual nature of videos such as WAP and Body, Megan does not only silence the haters, but makes a radical statement against male hypocrisy as a whole. This video blatantly and powerfully liberates women who express their own sexuality and does so in a way that is equal parts compelling as it is hilarious. It takes a bold artist to create a video as masterful as Th** Sh**, and Megan Thee Stallion certainly delivered. I could argue that this video is not only the best of the year but one of the greatest hip-hop music videos of all time. But before you watch, just know that it is definitely R-rated and not for the kiddos. Also, the ending is certainly not for the faint of heart. Can't say I didn't warn you. 
Thank you for reading!