Who Wins Offensive Rookie of the Year?
The 2021 NFL Season has presented many different rookies from the 2021 NFL Draft. 
Rookies like Micah Parsons, Kyle Pitts, and Jaylen Waddle have turned into stars, while Trevor Lawrence, Kadarius Toney, and Alex Leatherwood have had disappointing seasons. 
At the NFL Honors, an award ceremony before the Super Bowl, a rookie on offense and a rookie on defense are selected for the Offensive Rookie of the Year and the Defensive Rookie of the Year Awards.
While it appears Micah Parsons is already the clear Defensive Rookie of the Year, as he has 13 sacks, three passes deflected, three forced fumbles, and 79 total tackles, the Offensive Rookie of the Year is less clear.
A potential candidate for Offensive Rookie of the Year is Ja'Marr Chase because he has had a stellar and historic season.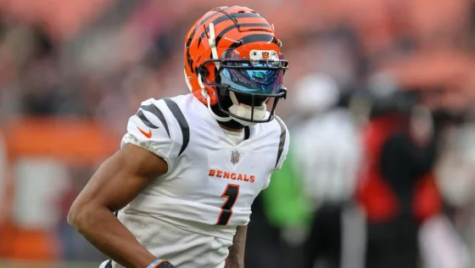 Chase, wide receiver for the Cincinnati Bengals, has had 79 receptions over the span of 16 games for 1,429 yards, which is the new rookie receiving yards record, and 13 touchdowns. He has had monster games against the Kansas City Chiefs (266 yards and three touchdowns), the Green Bay Packers (159 yards and one touchdown), and the Baltimore Ravens twice (326 yards and one touchdown).
The Burrow (referring to Joe Burrow, the quarterback of the Bengals) to Chase connection has been incredible, and just like how it was during their days at LSU. While he has been amazing, another offensive rookie has been playing at a high level, and that rookie is Mac Jones, the quarterback of the New England Patriots.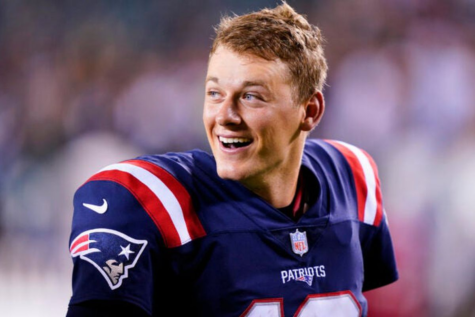 Jones has been the best rookie quarterback of the 2021 NFL Draft, period. There is no question about that because, over the course of 16 games, Jones has thrown for 3,540 yards, 21 touchdowns, and completed 332 passes out of 491 attempts (67.6%). While he has thrown 12 picks, which is high, it is still good for a rookie who is new to the NFL and adjusting from college football.
Jones' efforts have given the Patriots a 10-6 record and guided them into the playoffs, making him the first rookie quarterback since Dak Prescott in 2016 to make the playoffs.
Overall, considering he is a rookie, Jones has stunned the critics and proven himself to be one of the best players of the 2021 NFL Draft, but does he beat out Chase for Offensive Rookie of the Year?
Similar to Jones, Chase's stellar season has been a key part in the Bengals winning the AFC North and securing a playoff spot in the process, but the big difference that favors Chase to win Offensive Rookie of the Year over Jones is as follows: Chase has been electric, and Jones has been great. 
Chase is a walking highlight reel because of his inhuman speed and ability to catch, while Jones has been a really good quarterback who is accurate, posed, smart, and a born leader.
While both have had bad games (i.e., Jones' three-interception game against the New Orleans Saints and Chase's game against the Denver Broncos where he had one reception for three yards), Chase has been better at his position when compared to Jones at his position. Chase is second in receiving touchdowns at 13, as previously said, and fourth in receiving yards at 1,429, also previously said. Chase is a rookie, and he is putting up insane and better numbers over players with years of more experience than him.
While Jones has a high completion percentage and has thrown for over 3,500 yards and over 20 touchdowns, more quarterbacks are playing at a higher level than Jones, like Aaron Rodgers and Tom Brady.
Jones has a lower rank at his position while Chase has a higher rank because Jones has outshined rookie quarterbacks like Zach Wilson, Trevor Lawrence, and Justin Fields, while Chase has outshined most wide receivers, rookie or not, as previously said.
In conclusion, because Chase has been electric and stellar at his position more than Jones has, I believe that Ja'Marr Chase should win the Offensive Rookie of the Year Award at the 11th annual NFL Honors.