A Rap Life: DMX A Contribution to the life of Earl Simmons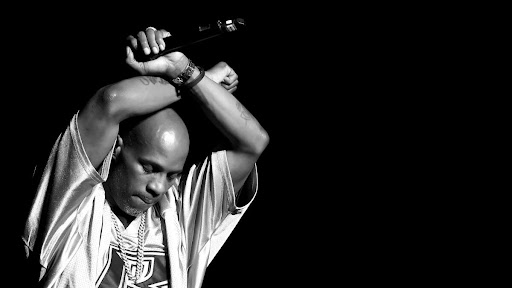 The late 1990s and early 2000s were a great time for music. You had music artists like Jay-Z, Nelly, Soulja Boy, and Kanye West. However,  there is one person that encapsulated the wild era of the 2000s: Earl Simmons, more commonly known as, The Roughrider DMX. In his lifetime, Simmons did almost anything a man of his status could do from robbing banks and even becoming a preacher..
Early Life:
Earl Simmons was born on December 18, 1970, to a 19-year-old, Arnett Simmons, and 18 year old, Joe Barker. He was the second son of Arnett, who raised him for a majority of his life by herself. His father, Barker, was an artist who made portraits of city street scenes to sell at local fairs for a living. Barker moved back to Philadelphia from New York City and was largely absent in Earl's life.
As a child, Simmons suffered from bronchial asthma and would have to go to the hospital multiple times a week. Simmons had a very disjointed childhood. He was often beaten by his mother, and various boyfriends she would have, losing teeth, and sustaining many bruises. In his home, he would have to sleep on the floor where roaches and mice would crawl on him while he was sleeping.
He was also a troublemaker in school. He would throw chairs at teachers, and even stabbed a kid in the face with a pencil. As a young child, Simmons had a troublesome upbringing. At age seven his aunt gave him shots of vodka and got him drunk, and he was jailed for a few days for stealing from a local market. His mother also locked him in his bedroom and only allowed him to leave to go to the bathroom.
At 10 years old, he was expelled from school and was sent to Julia Dyckman Andrus Children's Home for over a year. DMX described this as his "defining moment". He said his mom betrayed him by telling him they were just visiting the home, but later enrolled him. While he was there, he was arrested for arson while attempting to burn down the foster home.
Later, in his life as a young teen, Simmons left home to escape his abusive mother. While living on the streets, he would sleep in Salvation Army clothing bins and would also befriend stray dogs. His mother would later enroll him into another children's home, but this time it worked. He would bond with many of the other teens there over the love of rap music they shared.
After encouragement from his friends at the group home, he would continue to write music. After returning to his neighborhood in Yonkers, he would meet the local rapper, Ready Ron, who was impressed by Simmons beatboxing. After working with Ready Ron, he would claim the name "DMX," after the Oberheim DMX drum machine the duo used.
Simmons went to Yonkers Middle High School in New York and was a star track and field athlete. He however had bad grades, and a spotty attendance record, and couldn't make much out of it. He turned back to robbery to get himself out of poverty, starting with stealing purses. He stated the first purse he stole he got "$1,000 from it, and bought a dog collar and harness for his dog," while also buying a pair of Timberland boots for himself. By the end of his freshman year at the high school, he was robbing three people a day to make money. He eventually turned to bigger crimes, like carjacking to make money.
Music Career:
DMX started his music career in 1984 at the age of 14 with Ready Ron. After he was released from prison the same year, he would perform for children at a local recreation center. A few years later while in prison, in 1988 for a carjacking he spent most of, if not all of his free time writing lyrics. While in prison, he met rapper, K-Solo, who would help him develop his musical talent. When he was released in the summer of 1988, he started to produce and sell his own mixtapes on street corners to help build a local fan base in New York. He would begin to gain traction in 1991 when music magazine The Source labeled DMX as "unsigned hype" coming out of New York. A year later, in 1992, Columbia Records would sign DMX to their subsidiary Ruffhouse Records, which also had music stars Nas, Lauryn Hill, hip hop group Cypress Hill, Wyclef Jean, and music group The Fugees. In the same year, Simmons would release his first single called Born Loser. And later, in 1994, he made his second single Make a Move.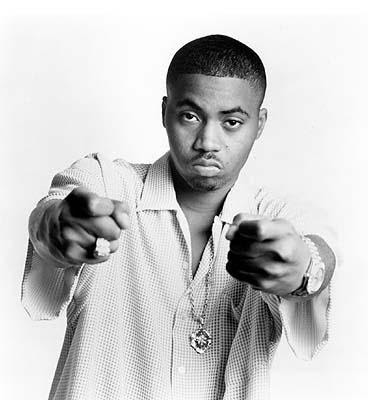 DMX recorded songs from September 1996 to January 1998, for his debut album. In that two year span he was featured on songs with Bad Boy Records co-founder Mase, rap group The Lox, and music star LL Cool J. February 1998, rolls around, and DMX releases his first major debut song Get at Me Dog, which is his third highest-charting song behind Party Up, and Ruff Ryders Anthem.  Later, in May 1998, Simmons started dropping his iconic songs and albums with his first major-label album, It's Dark and Hell is hot. This album features one of his highest-charting songs Ruff Ryders Anthem and debuted at number one on the Billboard 200. His debut album has also sold over 5 million copies. Earl would go two-for-two in 1998 releasing his second studio album Flesh of My Flesh, Blood of My Blood, which debuted at number one on the Billboard 200. DMX would light the world on fire with his third, and most popular album And Then There Was X on December 21, 1999. This album, like his last two, debuted at the number one spot on the Billboard 200. The album features his most popular song Party Up which was his first hit on the Top Ten R&B Chart. The song was also nominated for "Best Solo Rap Performance" at the Grammys in 2001.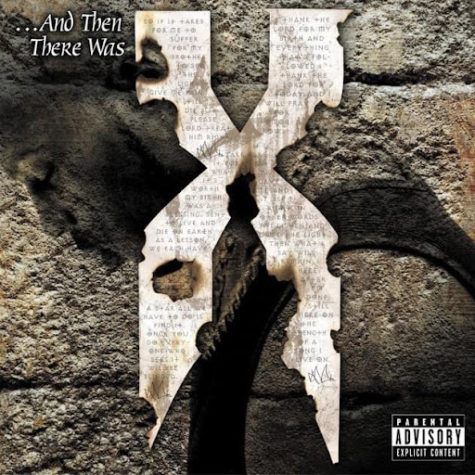 After getting into some legal trouble in Late 2000, and most of 2001, he started and completed his fourth studio album The Great Depression. The fourth album was released on October 23, 2001, and topped the charts at number one on the Billboard 200 featuring his hit songs Who We Be, and We Right Here. Although the album went triple platinum, it actually was less successful than his previous albums. Two years go by and Simmons makes rap history with his fifth album with Ruffhouse called Grand Champ. This album makes history because it would make DMX the only artist to have five albums debut at the top spot on the Billboard 200. There were 2 singles that would be released from this album which was the iconic: Where the Hood At? and Get it on the Floor in late 2003. Earl shocked the public by announcing that he was planning to retire and that Grand Champ would be his final album.
DMX would leave the rap scene for the next few years, returning in 2006, now signed with Columbia Records instead of Ruffhouse. In mid-2006, DMX released his sixth album, Year of the Dog… Again. This album would sadly break his streak of consecutive number-one Billboard 200 appearances by only a few hundred copies. DMX would produce two more singles over the next two years named Lord Give me a Sign, and We in Here. On June 12, 2008, Def Jam Records released a compilation album called The Definition of X: The Pick of the Litter.  DMX's career took a crazy turn in 2009 when he tried to pursue a career as a preacher in Jersey City, New Jersey alongside his music career. Prior to being incarcerated in 2013, he would complete a gospel album. Since 2013, DMX had worked on his eighth studio album Exodus prior to his death. Def Jam would also release another compilation album called Redemption of the Beat, which the record label couldn't legally do.
Personal Life
Earl was a lady's man throughout his life. Simmons had 15 children with 9 different women. He was married to his childhood friend, Tasha Simmons, for 11 years prior to them separating in 2010. With his many baby mamas and children, he was known for missing his many child support payments. He also had to pay millions of dollars in legal fees in court cases against his children's mothers.
 In the 1990s, the rap group Murder Inc., which consisted of DMX, Jay-Z, and Ja Rule, had made a name for themselves. Shortly after their rise to fame, the group split up due to DMX having issues with the other two. His feud with Jay-Z fizzled out after a few years and a few rap battle challenges. While, with Ja Rule, their feud went on going back and forth until 2009. 
Legal Trouble:
Over his lifetime, Earl Simmons was incarcerated 30 times. He has gone to jail for various offenses, like tax evasion, drug possession, assault, and carjacking. From 1986-1988, DMX had a wild ride while in the prison system. He first went to jail for stealing a dog from a local junkyard and was sentenced to two years in the juvenile unit of Woodfield Prison in Valhalla, New York. Only a few weeks after starting his sentence, DMX and his cellmate escaped the prison. When Simmons returned home, his mom forced him to turn himself in and finish his sentence in the McCormick Juvenile Detention Center in Brooktondale, New York. He was later arrested in early 1988 for carjacking and was moved to a higher security prison after he tried to extort another cellmate for drugs. He was later released in the summer of 1988.
Simmons would keep his record clean for most of the 1990s until 1998 when the Fort Lee Police Department searched his home, and DMx decided to surrender himself on weapons possession charges. Later the next year, DMX would face a tough court case. It was in  1999 in Teaneck, New Jersey, and Simmons was facing an Animal Cruelty charge, facing a $2,000 fine, and six months in prison. The charges would be dropped after DMX, and a local animal rights group came to an agreement. They agreed to Simmons taking responsibility for the dozens of pitbulls that were found in his New Jersey home and he would record public service announcements for the group.
Between 2000 and 2007,  Simmons would serve five different sentences in that span. In 2000, he would serve 15 days in jail for marijuana possession. In 2001, he was arrested for driving without a license and marijuana possession. He put in an appeal to reduce his sentence, but was denied, and instead was also charged with throwing an object at and harassing the prison guards. In 2002, Simmons would plead guilty to 13 counts of animal cruelty, two counts of maintaining a nuisance, one count of disorderly conduct, and lastly possession of drug paraphernalia. He eventually bargained his way down to only fines, probation, and community service. In June of 2004, DMX was arrested at the John F. Kennedy International Airport on many charges. Those charges included cocaine possession, criminal impersonation, possession of a deadly weapon, a DUI, carjacking, and claiming to be a federal agent. Later on November 18, 2005, he was sentenced to 70 days in jail at Rikers Island for violating parole. Simmons was released early because of "good behavior" on December 30, 2005. Later in 2007 DMX would have his house raided from neighborhood reports of animal cruelty at his residence.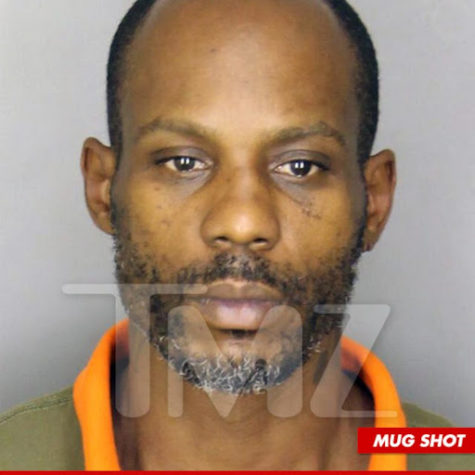 From 2008 to 2011, Simmons ran into just as much, if not more, legal trouble than years before. Starting on May 9, 2008, where he was convicted of animal cruelty again, after trying to barricade himself in his Cave Creek, Arizona home. Later in the year on December 30, 2008, he pleaded guilty to his possession of drugs, animal cruelty, and theft charges that stemmed from his house being raided in August of 2007, and his arrest in May 2008. Later on January 31, 2009, he was sentenced to 90 days in jail for his charges from the December hearing. While serving his 90 days, he entered a plea agreement/change of plea and admitted to aggravated assault in jail. The next year in 2010, he served only four months out of a six-month sentence. He was released on July 6, 2010. That same day there was a television series that was supposed to portray DMX's road to recovery. That "series" couldn't get past the pilot episode after he was arrested three weeks later. Simmons turned himself into the Los Angeles Metropolitan Court for a reckless driving charge he had back in 2002 and served a 90-day sentence. In November of 2010, he was arrested for violating probation from a February 2009 charge of assaulting a police officer while incarcerated. The next month in December, he was moved to the Mental Health Unit of the Arizona Alhambra State Prison and was released in July of 2011.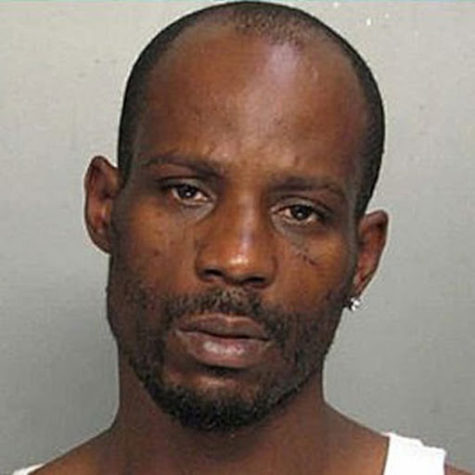 Later in 2013 in Spartanburg, South Carolina, he was arrested two times for driving without a license, and on one of those arrests, he was also driving under the influence of alcohol. In August of 2013, he was pulled over for a traffic stop and was later arrested for a warrant for driving while under suspension. At the same stop, while the police were searching the car, there were four bags of marijuana, and DMX was cited for them. Jumping forward a few months to November of 2013, Simmons was arrested at the Greenville-Spartanburg International Airport after some police officers saw DMX driving a vehicle at the terminal. Simmons was arrested for driving with a suspended license, driving an uninsured vehicle, and driving an unlicensed vehicle. Luckily, he was released after spending three hours in jail.
In June 2015, DMX was arrested in Newark, New Jersey for robbery, and failure to pay child support. The next month in July, he was arrested for failure to pay $400,000 in child support. In December a warrant for Simmons's arrest had been issued after he missed a court hearing regarding child support problems with his ex-wife Tashera Simmons and their four kids.
In July of 2017, DMX faced 14 counts of federal tax fraud. Each charge was between three, and five years in jail. In total, Simmons was facing between 42, and 70 years in prison for the offenses. Federal prosecutors gave him this charge due to the failure of paying his taxes between 2010, and 2015. During that period of time, he made $2.3 million dollars. Later in November 2017, he only pleaded guilty to one count of tax fraud. The courts had named his case a free pending sentence but stayed in prison after he relapsed on cocaine and oxycodone, after leasing a drug treatment program. Later in March, the courts sentenced him to one year in prison, with three years of supervised release. Simmons was also ordered to pay $2.29 million in restitution to the government. He was later released on January 25, 2019.
Health issues:
Earl Simmons has been a drug addict since he was fourteen years old. He got addicted to cocaine after he and Ready Ron smoked a marijuana cigarette laced with the drug. DMX has tried to sober up, going to rehab in 2002, 2017, and 2019. He also had multiple hospital visits due to overdoses on various drugs. One of his overdoses happened back on February 10, 2016, when he was unresponsive in a Ramada Inn parking lot in Yonkers, New York. An eyewitness of the incident said that he consumed a mysterious substance before collapsing. Simmons later denied the overdose accusation and said it was from an asthma attack.
On April 2, 2021, something tragic happened that would change Simmons' life forever. At 11 pm, that night, he was rushed to the White Plains Hospital in White Plains, New York, after suffering a heart attack that was suspected to have been caused by a drug overdose. The next day, Simmons' attorney, Murray Richman, said that he was on life support following the event. Later that night, DMX suffered from Cerebral Hypoxia(oxygen deprivation to the brain), while paramedics were trying to resuscitate him for almost an hour.  Simmons's former manager, Nakia Walker, stated that he was in a "vegetable-like state"  with lung failure and no brain activity at that moment. After spending a week in the hospital with nurses, doctors, and various other staff helping him, he sadly passed away on April 9, 2021, at the age of 50, after having multiple internal organs fail that morning. The death was reported to be a cocaine-induced heart attack three months later on July 8. 
Legacy:
Earl Simmons was in the music industry for three decades and was the personification of pure, uncut, raw emotion. His music reflected those raw emotions with songs like X Gon' Give It to Ya and Ruff Ryders' Anthem. He also had a more philiso[hical side that he would show in a few songs over his career like his hit single Slippin from 1998. He is also in a class of his own when it comes to music success. He is the only rapper to have their first five studio albums debut at number one. While he was alive, he was the first living artist to have two projects go platinum in the same year. 
Many celebrities would pay tribute to DMX after his tragic passing including LeBron James, Swizz Beatz, Missy Elliott, and many more. On April 24, there would be a celebration of life for Simmons led by Kanye West's Sunday Service Choir in the Barclay Center in Brooklyn, New York. On the way to the venue, though, DMX's casket would be carried in a black monster truck with the words "Long Live DMX" painted on the side of the vehicle. There were also hundreds of motorcyclists that would follow the monster truck for miles, from Yonkers to Brooklyn, to represent the collective of Ruff Ryders.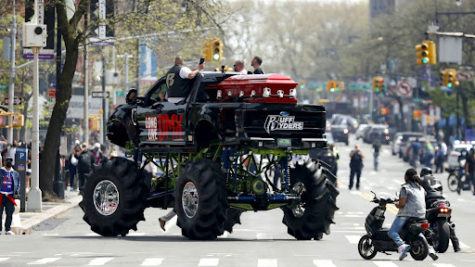 At DMX's funeral/homegoing celebration, many celebrities showed up like Alecia Keys, Nas, and Lil Kim. DMX's casket was bright red with the word "Faith" in large print on it and was placed at the front of the room. At the funeral, the NYC peacemaker, Erica Ford, presented DMX's family with multiple citations and proclamations from the New York governor's and senate's office. One of those proclamations was that the New York State Senate has declared December 18 (DMX's birthday) "Earl 'DMX' Simmons Day." Earl Simmons will be remembered as a hip-hop icon in the late 1990s, and all of the 2000s, which inspired many rappers to use an aggressive style of rap, which has inspired many rapers in today's industry. Long Live DMX.