Tips for Driving in the Snow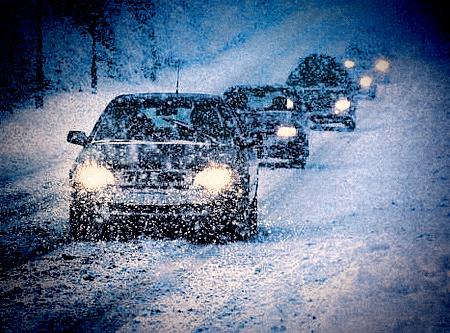 The weather has been bad and the roads have become treacherous, but we still have had school every day. Having a lot of snow and cold nights caused the roads to be quite icy in the morning. Being a new driver this winter, it has been a struggle getting to school. I have had to leave at least ten minutes early and go at least five miles under the speed limit. I have still slipped multiple times and it is pretty scary. My car doesn't do well in the snow, and it doesn't have the best wipers so driving in the snow is really dangerous for me. A lot of the seniors and juniors are also unexperienced drivers and have had a tough time in the snow.
Adrianna Early, current senior at Pentucket High School, claims that driving in the snow can be pretty terrifying. She has been driving for over a year now and this winter has been brutal. "All the ice on the roads causes my car to always be sliding." Adrianna told me. On the recent snow day we had right after break she was forced to drive to school by her mother and claims it was very scary and treacherous.
For all the new drivers or drivers that will be driving by next winter we have some tips for how to deal with driving in the snow and ice. When going to school I suggest leaving at least ten minutes earlier than you normally would because you are going to have to drive slow to stay safe. We also suggest you don't drive down any back roads or roads that don't get plowed because you may get stuck in the snow. If at any time you begin to slide and lose control, don't panic and turn your wheel towards the slide. Try to grab control of your wheel without panicking.
Make sure to always have something to clean off your windshield and your wipers with and something to dig you out of snow if your car gets stuck. If the temperature is really low, your car may freeze shut if it is locked, so make sure that if it is super cold not to lock your door if you don't have to.
If you drive slow and stay away from snow or ice if possible, you will be a lot safer. Here at Pentucket we have many staff and students driving and so far we haven't any terrible accidents this winter and we are praying that we all stay safe through the treacherous roads that come with the winter.
View Comments (1)