Getting to Know Ms. Hamilton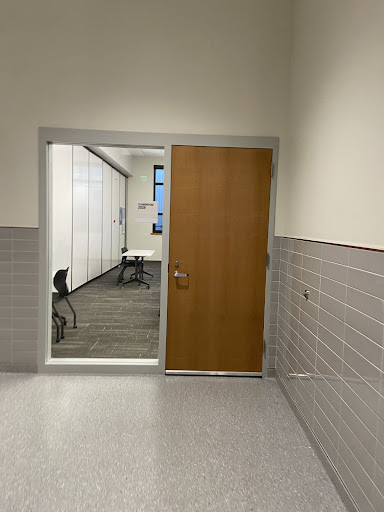 Settled in room 2028 is Ms. Hamilton, one of the new teachers to join the Pentucket faculty. Ms. Hamilton, a UMass Lowell alumni, is taking over the business classes and the Distributive Education Clubs of America (DECA) program at PRMHS. 
Ms. Hamilton grew up in Methuen and attended Methuen High School, where she was the captain of the swim and indoor/outdoor track teams. She was also the student council president, the president of DECA, a tri-chair of the Relay for Life, and was in the National Honors Society. 
She decided to attend UMass Lowell and major in Business Administration with a concentration in Marketing Management. When I asked her why,  she said because of "DECA, I just fell in love with business." 
When asked what made her want to become a teacher, she responded, "I had a position at a management enrichment program in Lawrence, and I loved working with the students." Besides "getting to be with the math department," Ms. Hamilton says the students at Pentucket have been one of her favorite parts of teaching here.
Ms. Hamilton teaches Intro to Financial Literacy and Personal Finance and Investing, but said if she had to teach another subject it would be "English, because [she] really enjoys reading".
Outside of school, Ms. Hamilton enjoys hiking and is "halfway through the 48 4,000 footers in New Hampshire." She is the mom of a golden retriever, Rudy, and two cats, Murphy and Kennedy.
So far Ms. Hamilton has loved teaching at Pentucket and is very excited to be running the DECA program. She encourages all students to join DECA and is looking forward to "being able to grow the program" this year. 
I strongly encourage you to stop by room 2028 and give her a warm welcome!