What is the Difference Between Team and Individual Sports?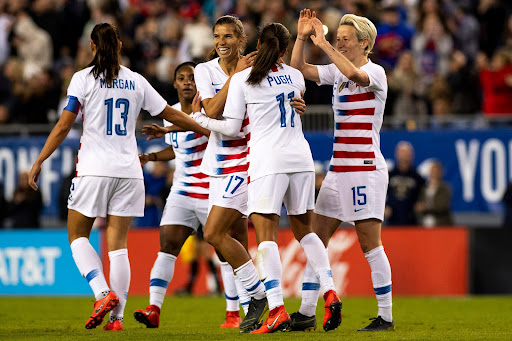 Throughout America, team sports have always been popular. Whether it is watching the Patriots on a Sunday afternoon or having the Celtics lose in the NBA Finals, sports are a big part of our daily lives. Although team sports are well-liked at Pentucket Regional High School, when asked if team sports were different compared to individual sports, many coaches and student-athletes varied.  
The Experience
On the surface, both team and individual sports are alike in terms of being on a 'team'. Being enclosed by supporting teammates, welcoming coaches, and demanding captains are what makes a team a dedicated one. However, teams do not come without their negatives; it is inevitable. Moreover, whether that team perseveres rather than ceases throughout its challenges is what makes a team, a team. Depending on the people and the sport itself, these factors may differ.
"I think it's a great experience" claims Mr. Lovett, both a football coach and teacher at Pentucket High School. "You build a lot of comradery, dedication, hard work. . .  I just kind of gravitated towards that when playing". 
Most teenagers find out who they are when experiencing the uncertainties of high school. When partaking in a sport, whether that is individual or team, one can develop the skills needed to endure life's challenges, not only in the present but also in the future.
When asked if the two environments differed, Mrs. Beaton, a history teacher and girl's field hockey coach, stated, "It's like comparing apples to oranges . . . at the end of the day, there is a structure of a team".
In all sports environments, the main aspect of playing is to succeed; to work towards a team goal. As Mrs. Beatson proclaimed, the two, in terms of excelling, are the same. However, how that structure is built is what differentiates the two and their contrast in accomplishing. 
"In a team sport, you're collectively working towards a common goal" Mrs. Beaton continues, clarifying the difference. "In an individual sport, each competitor piece is its own tiny entity . . . on the overall goal of the team". 
In team sports, athletes work together in a group, simultaneously working towards the same goal. Winning is determined by how much effort the entire group puts in, rather than blaming the loss on a single person. Although individual sports have a 'team', winning is based on each individual's separate performance rather than the entire group's efforts.  
Playing the Game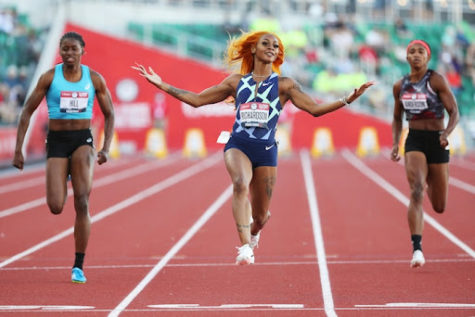 Of course, there is the aspect of actually playing the sport. Depending on the environment of the team, of course, playing a sport can either be engaging or dreading. This all falls under the aspect of team chemistry and how people treat the game, each other, and themselves. 
"Like getting assists and goals . . . its fun to work together as a team" claims Kate Conover, a Sophmore at Pentucket. "But in cross-country, your bettering yourself and you're seeing how good you can get individually . . . when it comes to race day, everything is based on your performance. It's not like someone can throw you a bad pass . . . it's just you vs. you." 
In team sports, it is easy to blame others for your mistakes. In individual sports, you are your only competition, therefore leaving you to rely only on yourself, not others. Learning to have a high tolerance to accept failure and to move forward when you mess up is necessary to win.             
"I think you need to be a lot more disciplined to be a runner" answered Mr. Casey, the Pentucket girl's soccer coach. "As a young boy, I needed stimulation. I needed to be chasing a ball or person". 
It is difficult to find motivation when partaking in a sport, whether it is individual, team, or both. Nevertheless, finding the stimulation to push yourself alone is far more complicated than with a group. As he compares the two, Mr. Casey proclaims the obvious: "Being a part of a group that had some sort of group goal is easier . . . when you have something everybody is swimming towards".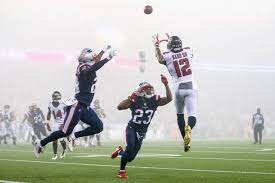 Being in a group, of any kind for that matter, makes everything a little easier. With everyone's efforts combined, getting the job done can be less stressful knowing there are others there to help you. And if bad instances occur, no one can take responsibility alone. That is one of the great elements of being on a team; it's everyone's win and everyone's loss.
Mental Health 
When participating in sports, the two major components of playing are mental and physical health. Throughout the season, it can be challenging to balance the two, depending on the sport and the team's environment. However, when managing physical performance, mental health is always in control. As the Latin motto states, "healthy mind in a healthy body" is crucial when participating in athletics. Clearly, there are many positive aspects when experiencing sports, but, depending on the sport and the physical toll it can take, physical health varies. That is why it is always crucial to stretch to prevent one's muscles and tenants from tearing. Nevertheless, as I said before, physical performance is controlled by our mental state; our emotions control how we act, so, evidently, they can impact the way we perform, too.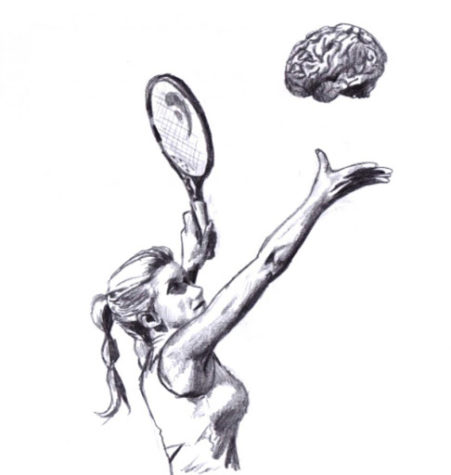 In order to play a sport individually, having a high tolerance for failure is essential. Accepting responsibility for losses while persevering towards the next play is necessary when you yourself are the only competition. It's up to your motivation and how you continue to drive yourself. Team sports oppose this factor. As I stated before, teams take losses, and wins, together.
"I definitely think individual sports are more mentally challenging. . . you can't rely on others for your performance. It's more of a mental lesson" states Kate Conover, a Sophomore here at Pentucket. 
"It's really all a mental game in individual sports," says Ethan Ferrant, a junior at Governor's Academy. "But in team sports, I feel the one negative aspect is that mentally, you might put the loss on your own shoulders . . . but in a good team environment, that usually doesn't happen."  
It is no doubt that, in individual sports, athletes are more mentally challenged when experiencing failure. It is difficult to persevere through losses without excusing your failure on others. However, as Ethan Ferrant claimed, a bad team environment can result in an athlete struggling to accept failure. This comes back to the importance of a good team structure and the impact it can take on its players. 
There are many aspects that differentiate both individual and team sports. Considering the contrasts between performance and mentality, there is, without a doubt, a very big difference between the two. However, these factors always come down to what seems like the team environment and the chemistry within it. Is it really all controlled by the team environment, or is it the individual themself who causes a negative or positive experience? I guess both can alter this result, therefore determining if team or individual sports are alike or different.