Introducing Ms. Montserrat-Caracuel
This past year, I decided to continue taking Spanish as a senior. When my class schedule released over the summer, however, I had a new Spanish V instructor. Admittedly, I felt a little nervous about having a brand new teacher. As it turns out, however, I'm enjoying Spanish as much as ever and getting to know one of Pentucket's newest teachers. 
Recently, I got the chance to speak with Ms. Caracuel about her background and path to our school. I found that we agreed on a lot of things, from a shared interest in travel to similar ideas about how languages are best absorbed. Her background gives her a unique perspective on teaching, and one that I believe will greatly benefit Pentucket's Spanish students. 
Maria Montserrat Caracuel was born in Ponferrada, Spain. When she was younger, it was her second name, Montserrat, that identified her. With so many Marias in Spain, the second name was what set a person apart. 
As for Ponferrada, it's a "small city" in the northwest region of León. With a population of around 65,000, it's about the same size as our neighbor, Haverhill.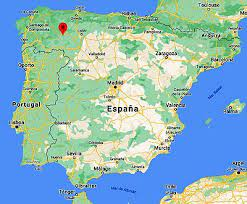 Growing up in Spain, Ms. Caracuel said, was not very different than how her American counterparts would have spent their childhoods. "It was similar," she told me; "we walked to go to school" and "played outside," just like kids anywhere. 
As we talked, however, there did seem to be one big difference in a kid's life in Spain compared to the United States: the school hours. 
"Our schedule in school was very fun, because [the morning] was 10 to 1 o'clock. Then 1 to 5 o'clock we went home to eat and some people even [took naps]," afterwards returning to school for two hours from 5:00 to 7:00. "It was crazy, right?" Ms. Caracuel said, compared to how American kids go to school for six hours, all at once.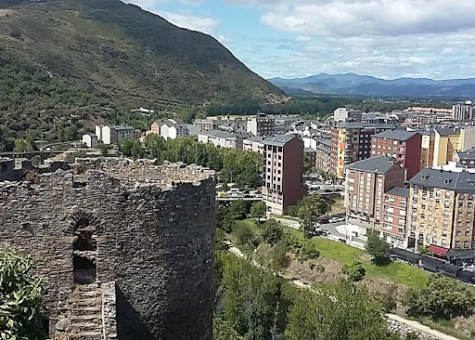 When asked about her favorite subject from school, Ms. Caracuel had no hesitation. "Oh literature," she said, "I love reading, I love my language." Having attempted Don Quixote before, I can understand her enthrallment with the Spanish world of writing. 
While in school, Ms. Caracuel also studied French. It was learning about "Spain's neighbor" that began her involvement in foreign language. When she came here, however, she had to study English in real life. She's "never finished," and it's true. Even native language speakers learn more every day. 
As a teacher in the U.S. originally from Spain, I wondered what exposure Ms. Caracuel had had to America while growing up in a foreign country. It wasn't heavy, however, "just the music and the movies," Ms. Caracuel said. "I think the music is all over the world, you're exposed to the USA through the music and the movies" for the most part. 
Although it's where she ended up, Ms. Caracuel would not have guessed that she'd be an American when she was first exposed to these cultural US exports. She "never thought [she] was going to be here in [her] life," and "wasn't so crazy about the USA." It was simpler for her, since she saw it as something cool "that was there" instead of a goal. 
Moving on to a later stage in life, Ms. Caracuel spoke about her time in college. She studied at the Universidad Complutense de Madrid, one of the biggest universities in Spain. There, she studied sociology and political science as a double major. 
At the same time, Ms. Caracuel also studied radio. She even started working at a station in her second year of college. Here, her career began. She was working in a "really big, really really good" radio station while still in college. Cadena Ser, after "listening to [her] in a small radio station in Madrid, called [her]" and offered a job. It was a "fun time," and a "really nice" opportunity for Ms. Caracuel. 
After college, Ms. Caracuel made her first move to the United States. And some move it was. From Madrid, she relocated to another world city: New York City. She spoke fondly of the city, saying "it was fun, I loved it," even though her first impressions weren't as good. "At first it as scary," being such a huge and foreign place. Eventually, she ended up loving it. She thinks of it as "not USA," but from "a different world." Madrid is similar as an international city, but Ms. Caracuel places Manhattan in a different category. As she puts it, "it's not about the buildings, it's about the people…it's so alive." 
Even today, Ms. Caracuel is discovering new things about the US. "I'm still discovering the USA," she said. "I was very impressed the first time I came here, and I'm still impressed." 
Considering how she moved as only a recent college graduate, I asked Ms. Caracuel what her family's thoughts were on her move. "That I'm crazy," she says, "they don't like it." Regardless, she visits every summer and Christmas, spending as much time with them as she can. She "doesn't feel expatriated," and she enjoys being in the US, but they aren't fans. Mainly, her relatives think that we in America "work too much." A case could be made. 
After living in New York for five years, Ms. Caracuel moved again. This time, she stayed within the same country. Settling into Miami, she worked at a Latino media company called UniVision. There, she worked on their televised news program. Her stint in Florida was brief, however, especially compared to her next destination. After two years in Miami, Ms. Caracuel moved to Colombia. 
"It was an amazing experience," Ms. Caracuel said of her time in South America. "Colombia is a beautiful country," she said, and "it's very nice." In her time there, however, it was "a country with a lot of problems, also." 
Moving to Colombia in 1999, Ms. Caracuel saw the end of the presidency of Andres Pastrana, which she called an "awful time." Colombia "was a very intense country" during her time there, with "a lot of kidnappings." 
These difficulties gave purpose to Ms. Caracuel's career as a journalist. She worked at a company called RCN, doing radio. There, she worked on a five-hour political panel talk show. 
While in Colombia, Ms. Caracuel also studied a master's degree in Latin American Literature. She began to teach in Colombia, becoming certified as an instructor. 
Ms Caracuel ended up back in the US eight years ago, spurred on the encouragement of a friend that works at Harvard University. Hearing that Massachusetts was a great place for education, she came to the US for a formal change in careers. The journalist's schedule was difficult with kids, so it made sense to trade for a more consistent job as a teacher. 
With her background in journalism, Ms. Caracuel can take an interesting approach to education. She thinks of the classroom a lot like her old profession. You still have to "connect with people," she says. For her, "class is like a talk show radio." She begins every class with a video and follows a "script" for her lesson, much like she did while reporting. Ms. Caracuel sees journalism and education as very similar, but decides that teaching is harder. It comes down to the audience, she says, where you must maintain a student's attention for a whole class period.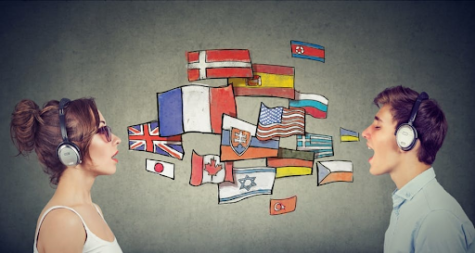 Here in Massachusetts, Ms. Caracuel first lived and worked in Lexington as a private school teacher. From there, she has worked at a gifted school in Lawrence called Abbott, Framingham schools, and Andover. At each school, she has taught AP Spanish Literature. 
Speaking on any observed differences in Spanish and American education, Ms. Caracuel called it pretty similar. "We in education are always exploring and looking for new ways to engage the audience" on a global scale, Ms. Caracuel says. "In Spain, the USA, all of the countries, we are exploring." 
The bigger difference, we agreed on, is from the past to the present of education. We now know how "kid's brains are programming," and education is much more compelling. In her time, Ms. Caracuel says, school was much more boring. "Coming from media," however, Ms. Caracuel thinks education should be more "active."
To end up at Pentucket, Ms. Caracuel responded to an ad searching for an AP Spanish teacher. Once here, she loved the area, calling it a "jewel." She was also "very impressed" by the new school. 
Having learned about her life story, I got to ask Ms. Caracuel a few more general questions. 
Above all, Ms. Caracuel's favorite activity is to travel. She loves to see new places and try new things, being a "very open minded" person. She "tries to enjoy every place" she visits, which turns out to be quite a few. She's tried ants in Colombia and worms in Mexico, but still the best local food she's had is Spanish octopus. 
Ms. Caracuel's favorite destination in her trips has been the Amazon Rainforest, with a close second going to the Grand Canyon. Even some places in Massachusetts place high on her favorites list. Only, she wishes she had more time to see the rest of the US, with most of her vacations being spent traveling home to Spain.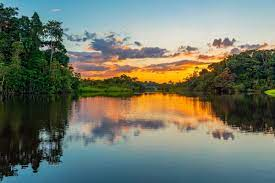 When asked about something most people don't know about Spain, Ms. Caracuel mentioned a central topic of our discussion: languages. In Spain, Spanish is the universal language. But in communities and family life, people often use other regional languages such as Basque or Catalan. In all, Spain has five official languages. 
To satisfy my own curiosity about the subject, I also asked Ms. Caracuel about the running of the bulls. Most importantly, she advised us Americans: "don't drink and run." In Spain,"it's a tradition, and people train for an entire year to run in front of a bull."  Actually, it's all about tradition in Spain. "Part of our tourist world," she says, is the celebrations and festivals that have been going on for years.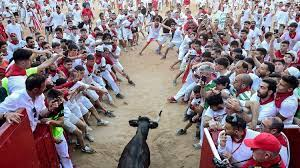 It's that tourist world that Ms. Caracuel is very fond of. She calls it "one of the best things about [her] country." In Spain, "they know how to enjoy life. It's so funny. There's always a reason to have a party." 
Finally, I talked to Ms. Caracuel about any future goals, big or small. Most of all, she hopes "that [her] students love Spanish." Even though it might "sound silly, it's true." Ms. Caracuel "truly [believes] that learning a language is not about memorizing or hitting yourself everyday with homework." Instead, she thinks that "if you like the culture and you understand why you are studying spanish, you can do it." I couldn't agree more. 
For Ms. Caracuel, it all boils down to a love for language learning: "What I'm looking for is not for students to speak perfect Spanish, but they like it. That they want to explore and want to try."