Pentucket Fall Sports Update 2022: Regular Season Highlights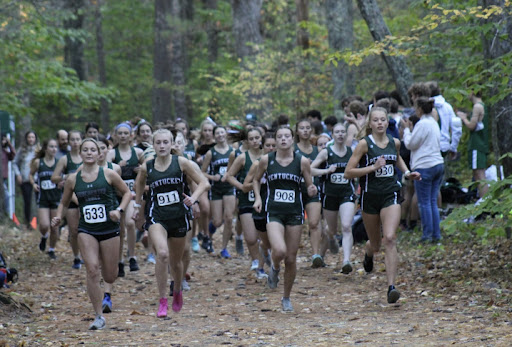 As we approach a little over the halfway mark of the 2022 fall season, Pentucket sports teams are crawling to the finish line. Approaching the stopping point of the regular season, here is where teams of Pentucket stand:
Girls XC 
CAL: 4-1
Girls cross country has always been a strong team at Pentucket. "Our group of girls this season is so positive and everyone wants to work hard," says Captain Libby Murphy.
Captain Olivia Bartholomew says, "The bonding of teammates and positive relationships on the team has been working well for everyone…"
Top three runners, Kaylie Dalgar, Audrey Conover, and Libby Murphy placed 1st at Clipper Relays early in the season. As a team, they placed 4th at the Twilight Invitational. 
Several injuries have driven the level of motivation this team provides for each other. Not only has motivation been key, but also the depth of the team. Many underclassmen and newcomers have been given the opportunity to step up. 
Murphy concludes, "In a sport as mental as cross country, the attitude of the team plays a huge role in their success which I think is evident in our team this season."
Boys XC 
CAL: 2-3
Like the girls, the boys cross country team has had significant team chemistry. Captain Seamus Burke says, "The team is electric. Everyone runs hard and the spirit is unmatched."
"Our team likes each other," adds Captain Nolan Cole. 
Last season, the boys placed 37th at the Twilight Invitational. This season, the boys made tremendous improvements and landed 13th at the invitational. The boys accomplished this along with an exciting two meet winning streak against talented CAL teams. Big improvements. 
Luckily, unlike the girls, the boys have had minimal illnesses and injuries come from their top ten runners. Underclassmen and newcomers have also been given time to shine in the top seven runners spots.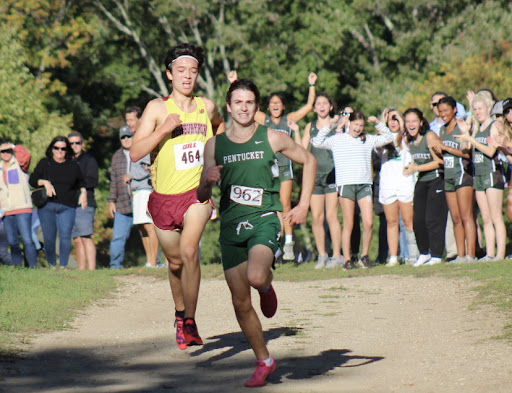 Football 
CAL: 0-5, Overall: 1-7
Through ups and downs, Pentucket football learned a lot about each other on and off the field. They have learned to make the best out of every situation. Captain Jackson Rich says it is the "connections" that have been going well for the team this season. 
Despite tough losses, there have been many other positives about the football environment this year. Captain Johnny Igoe says, "We have been having fun with the practices." Igoe also says they have accomplished "staying positive, staying together, and not giving up."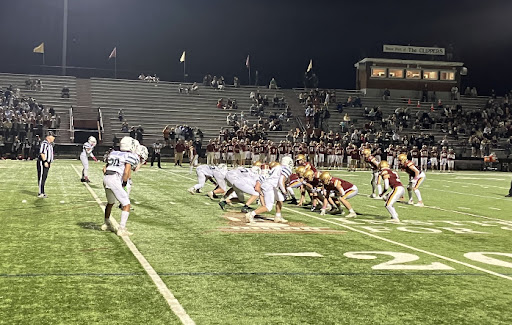 Field Hockey
CAL: 6-6-2, Overall: 9-6-3
Coming from a remarkable 2021 season, Pentucket field hockey did everything it took to stay afloat. Low numbers did not stop this team from making the best of another successful season. 
With new coaching additions, field hockey had an exciting season. Like other Pentucket teams, the team has had multiple memorable wins against Division 1 teams to top the hard losses. 
Above all, the most successful aspect this year was the "team chemistry," says Captain Lauren Arnold. As a young team, they learned to create team unity and prioritize team bonding. With a high number of middle school athletes joining the program and growing leaders, the team is looking to be in good hands in the future.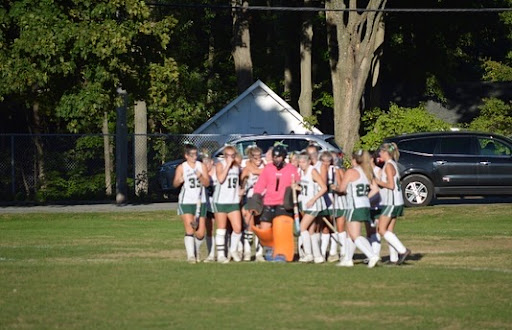 Girls Soccer
CAL: 9-1-2, Overall: 11-1-2
Girls soccer has written an unforgettable season in their book. Many factors contributed to the nearly undefeated season. New coaching, significant hard work, and dependable leadership have been the largest contributions.
Despite a tough loss at the ALS cup, the girls have picked up other memorable wins. Most memorable: beating Newburyport 2-0 at home. Another one: 3-1 win against a Division 1 team, Wakefield. 
Captain Lia Goodwin says, "We have goals from not only our forwards but our midfielders and defenders." Like other Pentucket teams, the girls soccer team has shared the wealth among the whole team on the field. 
"We have been staying consistent and improving as the season has went on," Goodwin adds. Consistency is what will help them excel in upcoming playoff games.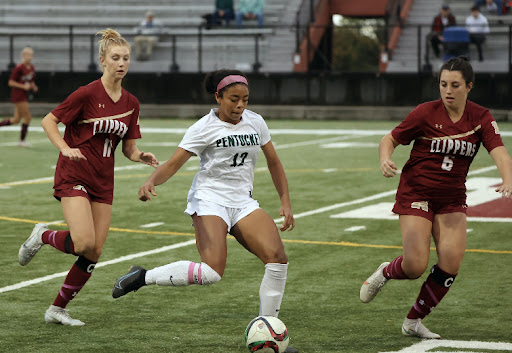 Boys Soccer
CAL: 3-10-1, Overall: 4-12-1
Pentucket boys soccer has grown strong relationships this season. Captain Liam Sullivan says, "Our friendships have grown so much over the year. We are always making jokes and laughing about anything to keep the vibe up."
Boys soccer learned to overcome multiple challenges throughout the season including "Staying positive towards each other despite results we weren't happy with," says Captain Trevor Kamuda.
Like the girls, despite tough losses the boys picked up memorable wins over Division 1 teams like Andover and Danvers. With high numbers of underclassmen, boys soccer has the ability to grow and improve in the future.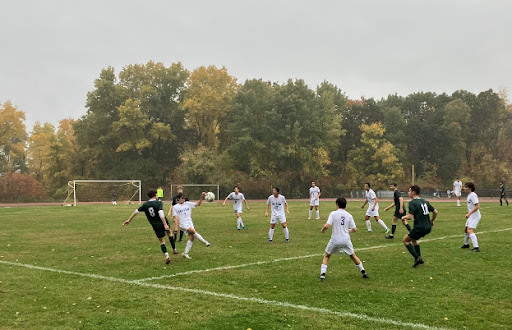 Girls Volleyball
CAL: 0-8, Overall: 0-13
As a young team, girls volleyball has built each other up on and off the court. Junior Captain Ava Snyder says, "This year has been tough with no seniors and only a few juniors in the program, and it's definitely a building year."
The team has learned to value one another not only for their skills but for their mental toughness. Snyder proudly says, "Skill wise, I can safely say that everyone can walk off the court at the end of the season saying that they grew in some aspect of the game. As people though, I think it's really taught us valuable lessons that we can carry over into other parts of our lives."
Although this time faced a tough season, the most important thing came out of it: growth. Snyder concludes, "I really do believe that who we were at the beginning of the season vs. now is a completely different team, and I know that the program is going to flourish in the next couple years."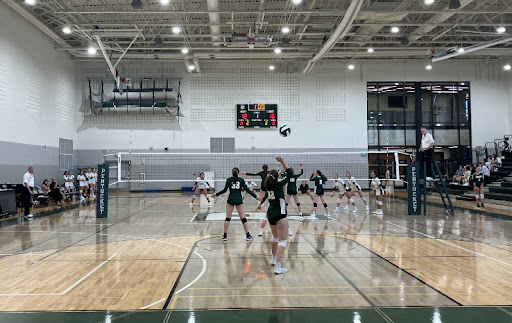 Golf 
CAL: 0-14, Overall: 0-15
Another young Pentucket team, golf brought in strong contenders for the 2022 season. Underclassmen and newcomers have created a team of hardworking athletes. 
Despite a tough record, there is still the pending ability for growth that can come in the next few years. With a high number of experienced golfers, the team appears to be in good hands. 
Unfortunately, no member of the team responded to a sent out survey, so no personal opinion about the season can be documented.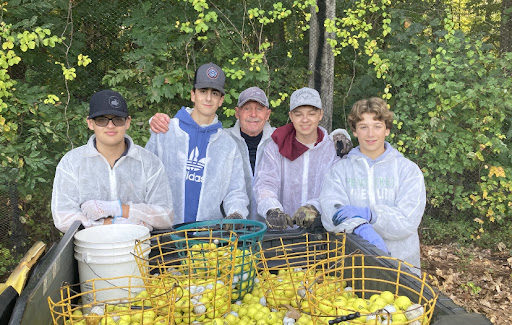 Cheerleading 
Pentucket cheerleading certainly did not go unnoticed this season. Lots of work goes into the world of cheerleading, and these athletes definitely deserve recognition after the season. 
Cheerleaders this season have found it most difficult to coordinate days where everyone is present. Captain Courtney Lynch says, "With cheerleading it can be hard to rework the routine when some team mates get injured or sick which we have struggled with a little bit."
The team placed first at the first invitational competition of the season. Not only did they win, but they scored the highest score that Pentucket has in years! Other accomplishments have created great attention to the Pentucket Cheerleading team, drawing in younger athletes as new parts of the growing program.