What Are You Listening To?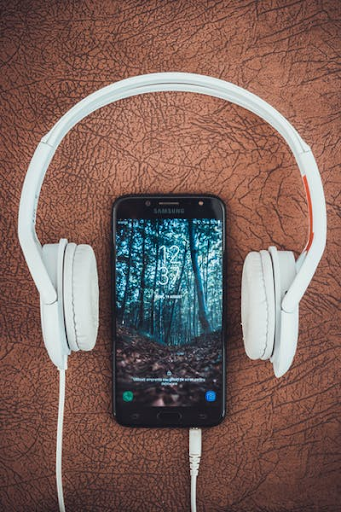 In general, students and teenagers always seem to have their headphones in. A diverse collection of music, books, podcasts, and recordings fill the ears of students as they work in class, walk through the hallways, and talk to their friends. 
On TikTok, there is a trend where people ask their peers and friends what's playing in their headphones.They also recommend the songs to help grow other people's music taste. So, what is it the students of Pentucket are always listening to?
Why do students always have their headphones in?
Music can be used as a tool to help students focus, calm their anxiety, and stay awake and alert in school. Without it, some students tend to find themselves spacing out or getting lost in whatever they're talking about, without the background noise.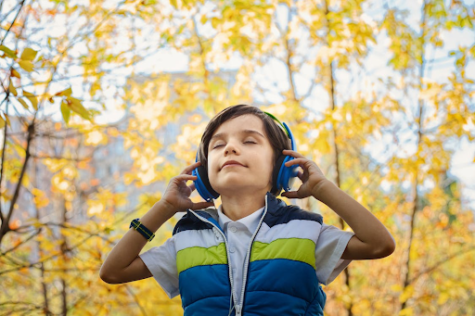 What are Pentucket students listening to?
After going around and asking a variety of students what they were listening to, I found a very diverse collection of songs people shared and recommended. 
Holiday Music
With November 1st hitting, Christmas and holiday songs like "Here Comes Santa Claus" by Elvis Presley and "Underneath the Tree" by Kelly Clarkson were on blast in some people's ears. 
Song List-
"Baby (Please Come Home)" – Darlene Love
"Santa Baby"- Eartha Kitt
"Last Christmas"- Wham!
"All I Want For Christmas is You"- Mariah Carey
"Let It Snow"- Frank Sinatra
"Baby It's Cold Outside"- Michael Buble, Anne Murray
"Feliz Navidad"- Jose Feliciano
"It's Beginning to Look a Lot Like Christmas"- Michael Buble
"Santa Tell Me"- Arianna Grande
"A Holly Jolly Christmas"- Buri Ives
"Santa Clause Is Coming To Town"- The Jackson 5
"The Polar Express"- Tom Hanks 
"What's This?"- Nightmare Before Christmas Soundtrack
"Christmas In Hollis"- Run DMC
Alternative/Indie/Folk
A lot of students were listening to Alternative/Indie music. "Cigarettes Out The Window" by TV Girl and "Pool House" by Backseat Lovers are both very popular songs recommended by students.
Song List-
"Julia"- Mt. Joy
"Daddy Issues"- The Neighborhood
"505"- Arctic Monkeys
"Staring at the Moon"- Light
"Straws"- The Brook and the Bluff
"Rivers and Roads"- The Head and The Heart
"Stubborn Love"- The Lumineers
"Just A Little While"- 505s
"Midnight City"- M83
"Shut Up Kiss Me"- Angel Olsen
"This Charming Man"- The Smiths
"Cut Your Hair"- Pavement
"Seventeen"- Sharon Van Etten
"Silver Lining"- Rilo Kiley
"Incinerate"- Sonic Youth
Rock
Led Zeppelin and Metallica fill the ears of many Pentucket students. Other popular alternative rock bands students like are the Deftones, and punk rock bands like Green Day and Blink-182. 
Song List- *Explicit*
"Jesus of Suburbia"- Green Day
"Live Young, Die Fast"- Alkaline Trio
"Something In The Way"- Nirvana
"Every Breath You Take"- The Police 
"Stairway to Heaven"- Led Zeppelin
Rap- *Explicit*
"Solo"- Future
"Party Girl"- StaySolidRocky
"200 for Lunch"- Gunna (Explicit, very not clean) 
"No Problem"- Chance the Rapper (feat. Lil Wayne)
"Love Lockdown"- Kanye West
"Catch The Sun"- Lil Baby
"Alone"- Rod Wave
Other
"Super Freaky Girl"- Nicki Minaj
"Anti-Hero"- Taylor Swift
"On My Own"- Teen Beach Movie Soundtrack
"Thought You Should Know"- Morgan Wallen
"Amarrame"- Mon Laferte (feat. Juanes)
The music taste of Pentucket is very diverse and the collection of song recommendations I got were very interesting.