Pentucket Football Injuries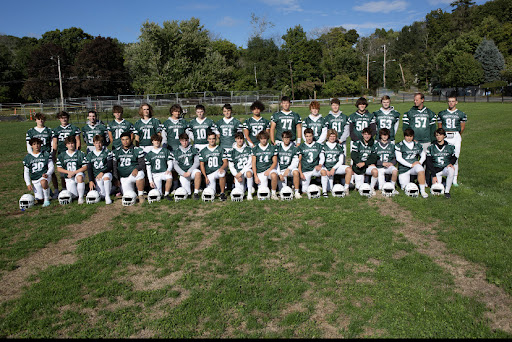 High school sports may be the best time of your life, until you have to battle through an injury. Here at Pentucket, injuries have had a major impact on fall sports teams, sometimes setting them back for the season. The Pentucket football team has been especially impacted
From the start of the Pentucket football season, injuries have played a big role to the team's chemistry. Heading into the third week,  Luke Zavaski (WR) and Caleb Meisner (QB) both went down with injuries in the North Reading game. 
With the game not even starting yet, Luke had popped out his right shoulder in warm ups. He was brought to the sideline, assisted by the personal trainer, and unfortunately was not able to play in the game. He was then brought to the nearest hospital for further help. In the two games before, Luke had been the leading receiver on the team with eight catches for 216 yards including two touchdowns for Pentucket's football team, so the team knew the game was going to be tough without him. This injury set Luke out for the rest of the season. I asked him some questions regarding his injury. Luke said " my injury affected me mentally because I knew I would have to watch for the rest of the season." He also said "my injury makes it difficult to do day to day activities," after I asked him how his injury sets him back in life. The team was really looking forward to seeing Luke play this season considering what he could do last year as a freshman on varsity.  
As the game proceeded, starting quarterback Caleb Meisner went down in the first quarter with a knee injury. He was ruled out for the rest of the game after he was told he had torn his MCL (Medial Collateral Ligament). Freshman Max Cloutier was then brought in to play the rest of the game. Everyone on the team was mournful when they heard the news that Caleb would be out for the next three weeks, however  freshman Max Cloutier did a great job stepping up for him. During the offseason Caleb had put in hard work to be better not only for himself but also for the team. When asked how his injury set him back, Caleb said "my injury took away progress I worked hard for."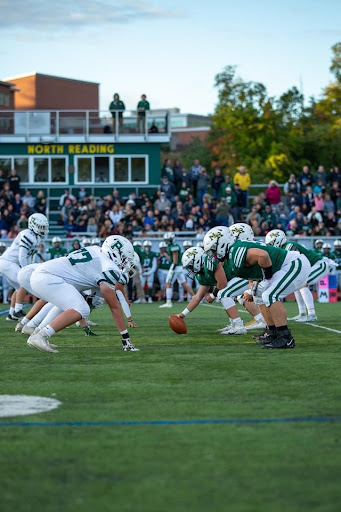 Senior Kyle Ventola, making a big improvement to last year's team, has been injured quickly in this year's football season. With Kyle doing an outstanding job at playing outside linebacker last year, it definitely made it harder for the Panthers to play without him. With only the first game being played, Ventola suffered a torn AC joint in his shoulder. Kyle said it was "depressing and painful, tearing ligaments feels like a burning sensation" when it happened. This left Kyle out for three big regular season games. He also said he had an injury last year. "I tore my ligaments and fractured my hip last year. Not the same but had the same kind of pain."
The most common injury on the team this year are concussions. There have been a total of four players not being able to play for a few weeks during the season with a concussion. Two of these players were starters, making it harder for the team's game play. This year's team has worked hard to bounce back from these injuries. I know the boys are definitely going to take this in for next year and rebound as a team for the better. Go Panthers!