Ye's Latest Controversy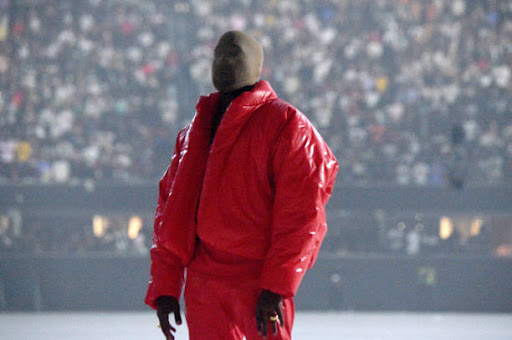 Kanye West, who legally changed his name to Ye in 2021, has become one of the biggest influencers in the world. Starting his career in 1996, Ye has made several platinum albums and owned several companies such as Yeezy and DONDA. 
Although Ye has commonly been named the best producer and rapper of the generation, he has been in multiple nationwide controversies throughout his career of being both a rapper and designer. Recently, Ye's drama that has been burning like wildfire has caused him to lose over a billion dollars which isn't even the worst thing to come out from this controversy.  From being a successful rapper and designer to being sued for defamation and harassment, Ye is facing some life-threatening consequences. This controversy has been named as one of the biggest controversies in the music and fashion industry. 
What happened to the former billion-dollar influencer? 
The controversy first sparked around the beginning of 2022, when Kim Kardashian, Ye's former ex-wife, announced the divorce of her and Ye. Following the divorce, Kardashian took interest in Pete Davidson, a known comedian and actor. As they pursued this relationship, it outraged Ye, resulting in him rampaging on his Twitter and Instagram social media accounts, making their dispute public to the internet. 
Along with this, Ye also published posts on Instagram about disagreements with Adidas, one of his partner brands with his own designer brand, Yeezy. This caused controversy between the two partnered brands, but was soon resolved. As Ye spirals out of control attacking his ex-wife on social media, support is received from Kardashian from people like Kid Cudi, a rapper known in the hip-hop scene and for doing multiple collaborations with Ye as well as being one of his very close friends. Cudi supporting Kardashian throughout the divorce made Ye feel betrayed, resulting in Ye sharing multiple posts on social media shading Cudi's name. 
It's seen that Ye takes advantage of his fame in order to humiliate those that are against his beliefs. However, these posts were only the beginning of the controversy surrounding Ye.
Things started to spiral out of control after Ye hosted a private show for Paris Fashion Week on October 3rd. There, he was photographed wearing a disturbing and controversial t-shirt. As it hit the internet rapidly, Ye was blasted all over social media, for what it seems, practicing fascist views. He made a statement 5 days later, posting anti-semetic comments on Twitter and Instagram. These comments went against the social media platforms guidelines, and have since been removed.
Following the private show and social media statements, Ye participated in many interviews, trying to justify his political views. Clearly, this didn't work, and it shows.
After posting the sensitive, anti-Semitic comments, multiple agencies and companies affiliated with Ye started to disassociate themselves from him. Brands like Balenciaga, Gap, and Adidas cut their ties and ended their partnership with him. Even though it presented a significant loss of money within the companies, they did it to show their unacceptance of the anti-Semitism and offensive remarks Ye has made. Even a production company working with Ye, who was ready to release a fully completed documentary, cut ties and shelved the documentary. 
This did not look good for Ye at all and resulted in a net worth loss of more than a billion dollars. In response, Ye attempted to find alternative brands to keep his own brand alive. On October 29th, he visited Skechers headquarters but was escorted out immediately. Skechers let out a statement saying Ye arrived "unannounced and without invitation." Skechers also stated that, "Skechers is not considering and has no intention of working with West ."
Can Ye Recover?
After a significant decrease in net worth, along with a crumbling designer brand and a diminishing reputation, will Ye recover?
Speaking from other controversies Ye has been in, they were never as disturbing as this. From the decade long controversies with T-Swizzle, the VMA outbursts, and legal issues, Ye's recent actions are unacceptable and he should be held accountable.