My Top Three Favorite Movies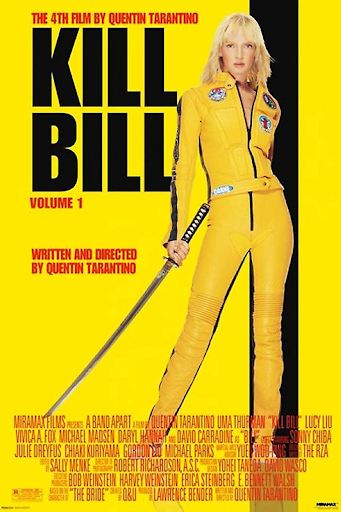 If I had to pick between TV shows or movies, I would rather watch movies. Yes, there are shows I enjoy but they're not as enjoyable as the movies I've watched. I am picky when it comes to films, and I am not a big fan of slower-paced movies; it typically causes me to go on my phone the whole time. I have also seen so many movies where there are overused cliches where for example, the killer chases their next target and they try to turn on their car but takes forever, or the main character is considered a nerd because they have glasses and braces. However, I have found three movies that will forever be my favorites and will always be recommended.
1:  My number one favorite film is Kill Bill – Vol 1. I watched the second volume, but I didn't like it as much as the first. The movie starts with an assassin by the name of Uma Thurman, it's her wedding day but her jealous ex-husband, Bill, plans to kill her. He thought he had killed her on that day but would soon realize she was alive and was planning her revenge. There were others who had participated in the attempted killing, Lucy Liu, Micheal Madsen, Daryle Hannah, and Vivica Fox. The action scenes in this movie were intense, I couldn't stop watching. My favorite scene was Uma Thurman facing O-Ren Ishi's bodyguards. Her weapon was a katana and she slashed all of them one by one. 
Another thing I loved about the movie was the costumes. I mainly loved Thurman's one-piece outfit: yellow with black stripes on the sides. Overall, this movie was definitely worth the watch, and I will be watching it again.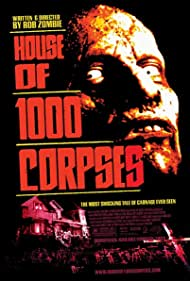 2: My second favorite is actually made by one of my favorite music artists, Rob Zombie's House Of 1000 Corpses.I have listened to Rob Zombie for years and I didn't realize that he was a film director as well as an artist. This horror film follows a group of friends driving and getting a flat tire in the middle of nowhere. A girl oddly named Baby Firefly, who is Rob Zombie's IRL wife, gets hitchhikes with a group. She leads them to their house of 1000 corpses and it goes downhill from there. The movie shows how twisted and insane this dysfunctional family is. This movie is gory but there were parts in the film that were a comedic relief that made me laugh. I didn't think this movie was scary, it was more of a thriller, but other than that, it was very fun to watch.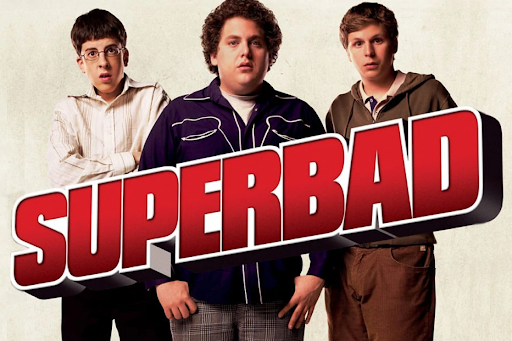 3: Lastly, my third favorite movie is Superbad. This movie came out in 2007 and two inseparable friends, Seth and Evan, plan out what they're going to do in their last weeks of school. Jules, who likes Seth, invites him and Evan to her party that night. They bring along their outcast friend Fogell on the long journey to get alcohol for the party. Fogell makes a fake ID to buy alcohol but the ID he made isn't good enough to make the cashier buy it. The movie is hilarious and I love the actor Micheal Cera, he doesn't even need to act he just needs to be himself and you get an awkward, quiet teen. This movie is one of the funniest movies I have seen this year and I will watch it again with friends.
All three of these movies have a special place in my heart where I can watch them on repeat and never get tired of them. Kill Bill – Vol.1 has great action scenes with likable characters that you want to know more about. House Of A Thousand Corpses may not be everyone's favorite film, but the dark humor and funny characters led me to really enjoy the movie. Superbad is a type of movie I would watch when I'm in a good mood or hanging out with friends. The storyline isn't too difficult to understand and the scenes are hilarious. There are other movies that I would love to watch and might change my top-tier list later on.