Book Suggestions For the New Year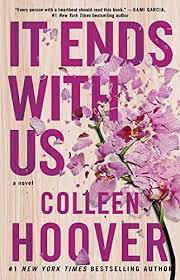 Over the years, students have turned their heads away from reading. Many associate reading with homework or school. People avoid reading for fun because they already have to read for school.
 I used to be the exact same way. I used to hate reading so much. I would get assigned 20 mins of reading a night, and I would never do it. I faked my book logs for school all the time. People told me "oh you just haven't found a book you like". I never believed them. I didn't think I would read any book and like it, but I was wrong. Over the past two years, I have fallen in love with reading. I have read so many books that I loved and would suggest to anyone who needed a book to read.
Title- It Ends With Us
Author- Colleen Hoover 
Genre- Romance 
Rating- ⭐⭐⭐⭐
Summary- It Ends With Us by Colleen Hoover explores a twisted childhood friendship that leads to more than is abruptly ended when people find out. It shows the struggles of growing up in an abusive household, and the effects it can have on one's adult life. When the main character Lily falls for a mystery man she met on a rooftop, does that lead into something more, or does her past come back right when things are getting serious?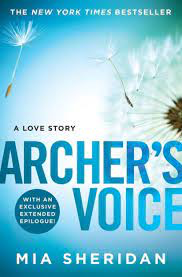 Title- Archer's Voice
Author- Mia Sheridan 
Genre- romance 
Rating- ⭐⭐⭐⭐⭐
Summary – When Bree Prescott moves to a quiet town in Pelion, Maine, she hopes she can start fresh and leave her traumatic past behind. On her first day, she runs into Archer Hail, a calm man who holds trauma of his own. Archer's voice is the story of a woman who is trying to heal and a man who helps her do that. Can the power of true love really heal someone's past? "It is the story of suffering, fate, and the transformative power of love."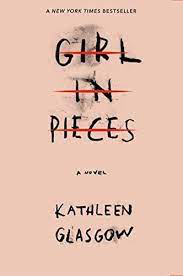 Title- Girl In Pieces
Author- Kathleen Glasgow 
Genre- Mental health challenge/ growth 
Rating- ⭐⭐⭐⭐
Summary- Charlotte Davis is 17 and in the past 17 years, she has lost more than one can imagine. She has learned to forget about her past. She tries to cope, but can't find a way that makes the pain disappear. "Every new scar hardens Charlie's heart just a little more, yet it still hurts so much. It hurts enough to not care anymore, which is sometimes what has to happen before you can find your way back from the edge."
Title- Normal People
Author- Sally Rooney
Genre- Fiction
Rating- ⭐⭐⭐
Summary- "At school, Connell and Marianne pretend not to know each other. He's popular and well-adjusted, the star of the school soccer team, while she is lonely, proud, and intensely private. But when Connell comes to pick his mother up from her housekeeping job at Marianne's house, a strange and indelible connection grows between the two teenagers – one they are determined to conceal."
Title- Ugly Love
Author- Colleen Hoover
Genre- Romance
Rating- ⭐⭐⭐⭐⭐
Summary- A girl who doesn't have time for love and a guy who doesn't want love. A perfect arrangement. 
"Never ask about the past. Don't expect a future."
"Hearts get infiltrated. Promises get broken. Rules get shattered. Love gets ugly"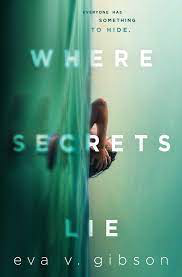 Title- Where Secrets Lie
Author- Eva v. Gibson 
Genre- Mystery 
Rating- ⭐⭐⭐⭐
Summary- The same place. The same time of year. The same people. Another year. Sexual tension grows. Friendships are ruined. Secrets are uncovered. People go missing. Where secrets lie is about a group of teens who go to the same camp every year. Amy and Ben are cousins and Teddy is their best friend. Amy and Teddy become more than friends, causing the trio's friendship to halt. One year later, when they all return to the same camp, they discover there is more than what they think going on. Can they uncover the secrets that have been buried in lies?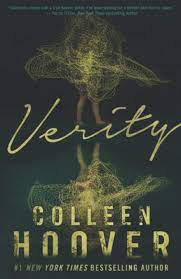 Title- Verity 
Author- Colleen Hoover
Genre-  Fiction/ Thriller 
Rating-⭐⭐⭐⭐
Summary- When Lowen, a struggling writer, accepts
 an opportunity of a lifetime, everything changes for her. Jeremy, the husband of the famous Verity Crawford, asks Lowen to finish a series his wife is no longer capable of finishing. Lowen is invited to the Crawford home to explore drafts and copies of other pieces of variety writing. While going through the Verity's office, she finds a manuscript that uncovers secrets no one is supposed to know. She keeps the secrets hidden until she can. Secrets get exposed and love is torn to pieces.