Top 10 Albums of 2022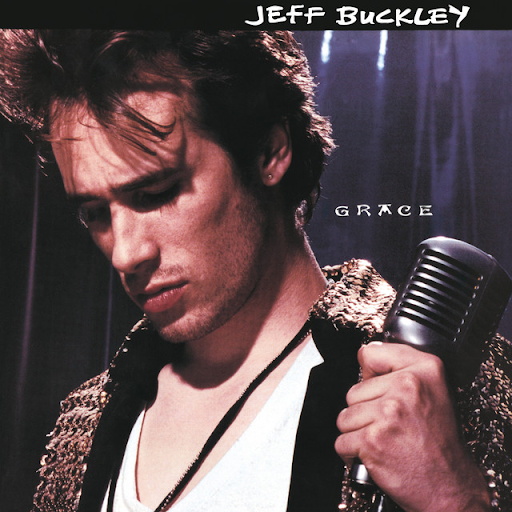 My favorite albums are replayable ones. The albums that never lose their appeal and I can keep coming back to, no matter how much time has passed. I especially love albums that I can listen to without any skips. Here are my top listened to albums for the year.
Grace by Jeff Buckley 
Favorites: "Last Goodbye," "Lover You Should've Come Over," and "Grace." 
Every time I make a new playlist, at least one song from this album makes it on there. It has no skips, a wide variety of songs, and Buckley's haunting cover of "Hallelujah." Each song has its own appeal, and while they may have similar styles, there is something to enjoy about each one. "Eternal Life" is an exception on the album. The song is aggressive, and features many different guitar and bass riffs, contrasting the more intimate feel of the rest of the album.  This album is perfect to play front to back. I can honestly say that I enjoy every song on the album. Grace is so well done and beautifully put together. It was unfortunately the only album Buckley ever released, but there are plenty of EPs and live albums showcasing the music that would've been on his next album.
The Rise and Fall of Ziggy Stardust and the Spiders from Mars by David Bowie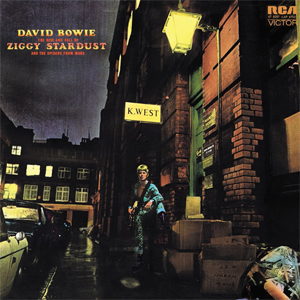 Favorites: "Soul Love," "Five Years," and "Lady Stardust"  
Bowie was notorious for creating new personas every time he released a new album. Ziggy Stardust told the story of a savior alien coming to Earth and explaining that they only have five years left until all life must come to an end. Each song expresses the story in its own unique way. "Moonage Daydream" shares Ziggy Stardust's rebellious nature, with its  mysterious and intriguing lyrics. A documentary film was recently released with the same title. It was so interesting to watch, because it featured Bowie narrating his life from beginning to end. I loved it.  "Rock 'N' Roll Suicide" closes out the album, embodying the feeling of one's youth slipping away and the death of enthusiasm. I have never gotten sick of listening to this album, and I am constantly discovering new things to love about it.
Harry's House by Harry Styles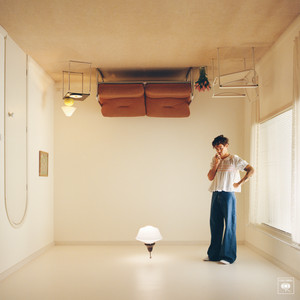 Favorites: "Cinema,"  "Satellite," and "Keep Driving"
I think I listened to this album the most this year. According to my Apple Music, it says that I played this album 344 times. Harry's House came out earlier this year in May, and it has broken an abundance of records. It was recently named the second most streamed album on Spotify, and  was also ranked number five on Rolling Stone's album of the year list. Critical acclaim aside, this album means so much to me. I only became a fan of Harry Styles in 2019, post the release of Fine Line, so this was my first time being able to experience an album release. I stayed up waiting for the album to be released and listened to it as soon as it was available. Harry's House was the only album I listened to for weeks after its release. Then for my birthday, I was lucky enough to go to Madison Square Garden and experience the last show of Styles' residence. The show was amazing, and the energy in the venue was intoxicating. It was probably one of my favorite concerts this year.
Stranger in the Alps by Phoebe Bridgers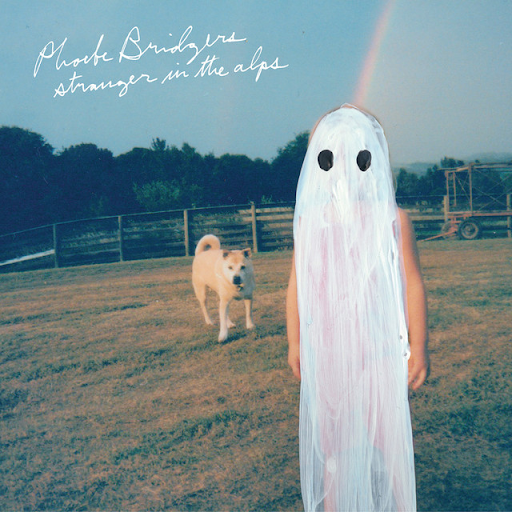 Favorites: "Georgia," "Funeral," and "You Missed my Heart"  
  There are very few albums that I consider to be absolutely perfect, but this is one of them. One thing that I love about Phoebe Bridgers' music is how well it works live. One would think that with the kind of music she makes, it would not transfer well to a live audience. That is not the case. I was lucky enough to see her live twice. Bridgers' shows feel like such a strong community, with everyone coming together to appreciate her music. 
Each of the songs on this album tells a story. "Scott Street" outlines a story about growing up and leaving, but then coming back and seeing how everything has changed. The song ends with a beautiful outro encapsulating the overall message of the song. This album is able to hold every emotion that I am feeling at the time. There is never a moment where this album is not applicable.
Shadowglow by Flipturn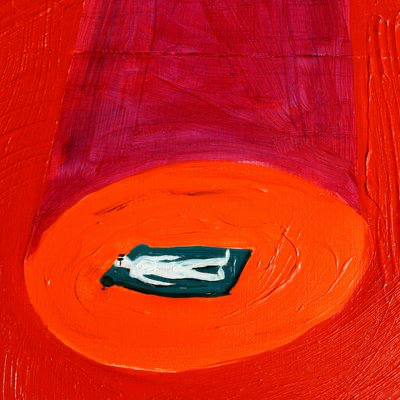 Favorites: "Goddamn," "Weepy Woman,"  and "Halfway" 
I don't need to say much about this album, just that I have a newfound appreciation for it after experiencing it live. I have always liked Flipturn's music, but I tended to stick with the older stuff. After their concert, I began to listen to more of their new music, and this album quickly became one of my favorites of the year. The album itself is incredibly cohesive and  does not feel out of order at all. I think that they did an amazing job. Shadowglow gives me high hopes for the future of Flipturn's music, as I already want more of it.
It Won't Always be Like This by Inhaler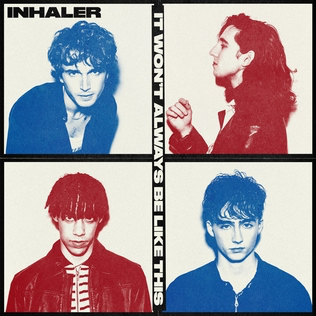 Favorites: "Cheer Up Baby" and "It Won't Always be Like This" 
Inhaler is a newer band for me, as I only just started to listen to their music a couple months ago. Even so,  they have quickly became one of my favorites. This album has a variety of different songs, each with their own purpose. I liked their music so much that I impulsively bought concert tickets to see them play at the House of Blues in Boston. An honorable mention for a favorite song off this album would be "My Honest Face." I love songs like this one, since it is the perfect mix of pop and rock. I think the lyrics are so much fun. I really liked this album and I am looking forward to Inhaler's new album in February.
Wet Leg by Wet Leg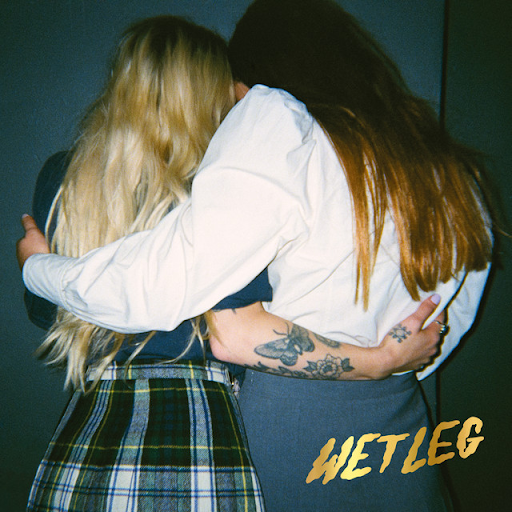 "Too Late Now" and "Ur Mum" 
This band is fairly new, being formed in 2019, and I already love their music. Their stuff definitely is not for everybody. Wet Leg has a very cynical sound, and a lot of their songs tend to make no sense. I only started listening to their music earlier this year after Harry Styles covered one of their songs on BBC Radio's Live Lounge. I really liked the song he had covered and wanted to listen to more of their music. I came to find Wet Leg's style of music very fun and almost whimsical. It's not the kind of music where you really have to pay attention to the lyricism. It's more about just enjoying the music, you do not need to look for any hidden meanings.
THE UNRAVELING OF PUPTHEBAND by PUP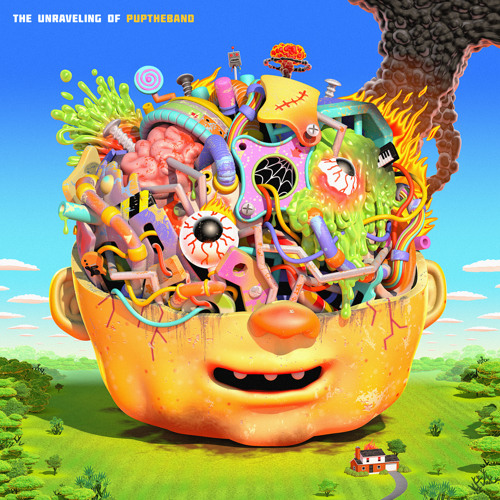 "Waiting," "PUPTHEBAND Inc. Is Filing for Bankruptcy," and "Totally Fine"  
The first time I listened to this album, I felt as though it didn't measure up to PUP's earlier music. To me, it felt a little overproduced and it didn't have the hard rock feel of the others. However, the more I listened to it, the more I realized how wrong I was. This album has everything that worked in their earlier albums, (PUP, The Dream is Over, and Morbid Stuff) and completely enhanced it. The UNRAVELING OF PUPTHEBAND also translates extremely well into a live show. Sometimes, with music like this, it tends to fall flat live and it misses key components. But PUP did not suffer from this issue. In fact, this album almost sounds better live.
Best Buds by Mom Jeans.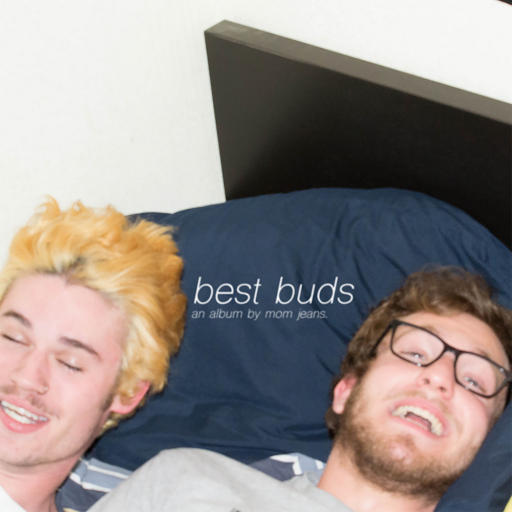 "Death Cup," "Edward 40 Hands." "Scott Pilgrim Vs. My Gpa"   
Best Buds was a debut album for Mom Jeans that came out in 2016. This album is similar to the style of PUP's music, which must be why I liked it so much. From start to finish, the album has amazing songs. It is a no skip album. The first two songs mentioned above, "Death Cup" and "Edward 40 Hands" are seemingly pretty upbeat. The lyrics are what show you the true meaning behind the songs. Under the surface, they are angsty and a lot sadder. "Scott Pilgrim Vs. My Gpa" is one of my all time favorites. The vocals on this song are amazing, but what really makes this song stick out is the use of brass instruments towards the end. It just enhances the song tenfold. 
Evil Empire by Rage Against the Machine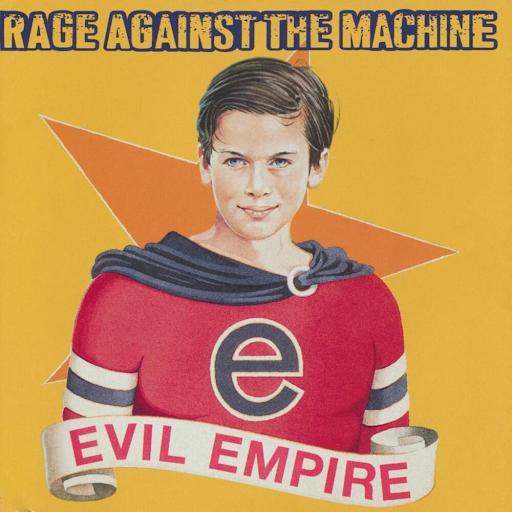 "People of the Sun," "Down Rodeo," and "Vietnow" 
Evil Empire is one of my all time favorite albums in general, but I found myself listening to it a lot this year. I was first introduced to Rage Against the Machine through the songs "Killing in the Name" and "Bulls on Parade." Both are amazing and inventive songs. With this album in particular, I can listen  on a loop and not get sick of it. The instrumentals on the songs are so heavy and gritty, with lyrics filled with anger and emotion. Each of their songs has an underlying political message. "Vietnow" criticizes the toxicity of propaganda in the media, "Down Rodeo" deals with racism, and "Bulls on Parade" explains the consequences of US military imperialism. I found this album especially applicable this year. Many of the topics in Evil Empire mirror what we have going on today.