Christmas In Boston: Activities That Will Put You On Santa's Nice List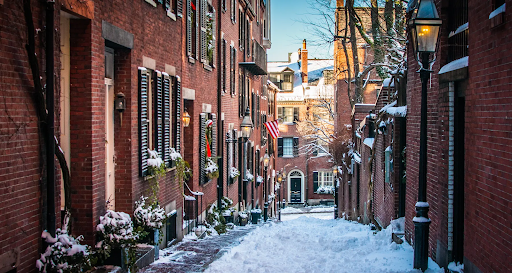 Not to be cliche, but we all know what time of year it is. With Target commercials playing All I Want for Christmas is You by Mariah Carrey and Marshall's promoting ugly sweaters quoting "Jingle Bell Rock," we can all agree Christmas is a special time of year. For kids, this may be the day all their wishes are granted. For adults, this may be the day they let go of their last straw and completely lose it. Either way, leading up to the day can be exciting, or exhausting; there's definitely no doubt about that. 
What better way to get into the Christmas spirit than to do it in Boston? One of the top cities in the U.S. and maybe even the world, Boston has always been full of incredible activities to do and places to visit. There is no better time to see the city than Christmas, as the holiday turns Boston into a festive wonderland of lights, music, and food. 
Below is a list of the top activities to do during your visit to Boston. 
Faneuil Hall Tree Lighting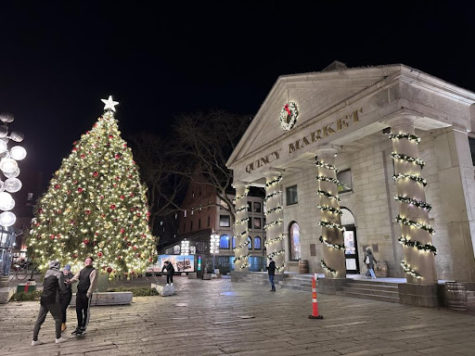 There are many different tree lightings celebrated throughout Boston for Christmas. However, none is as incredible as the Faneuil Hall Tree Lighting, an iconic celebration in early December. Locals from all over the city gather around during the weekend near Quincy Market to see the tree light up. Don't let their smiles fool you though, because they are most definitely freezing. 
Not only do you get to see the spectacular tree lighting, but you also get to attend the numerous celebratory performances near the area. From local bands to comedians up on stage, the Faneuil Hall Tree Lighting will never provoke boredom for you and your crew. 
However, be warned, the event gets very crowded. My advice to you is to get there early so you can find a spot to see the tree lighting and attend the entertainment nearby. However, if you get caught in the typical Boston traffic, don't worry, for the tree is so big you can see it from any area you end up in. 
For the largest decorated Christmas tree in New England, it is a must-do to come and visit this dazzling event. 
Boston Common Frog Pond 
Some of us enjoy winter, and some of us absolutely despise it. For those that do like to embrace the cold, skating on Frog Pond is the perfect activity to partake in when visiting Boston. Located in the center of the Boston Common, it is apparent that Frog Pond is the most popular skating rink in the city.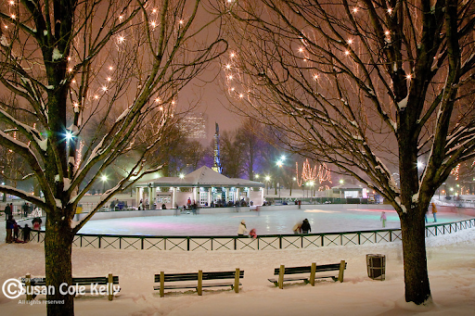 Skating against the backdrop of the city's downtown is by far the greatest part of skating at Frog Pond.
Nearby, you can find various local cafes to grab a hot cocoa or treat. It is the perfect opportunity to warm yourself up because Boston gets freezing during this time.    
The rink is open seven days a week, from December to March. There are lessons available for children of all ages, and for those that do not own a pair of skates, you can always rent some at the concession stand.   
Beacon Hill Holiday Stroll 
One of the most unique activities to do during Christmas is to sightsee. Whether it is hiking, skiing, or even walking, there is a never-ending list of activities to do that will grant you an incredible view. Though you cannot find skiing or hiking in the middle of the city, Boston still has neighborhoods decorated with vibrant Christmas colors and lights.
Although there are numerous streets with decorative homes, Beacon Hill is home to some of the most beautiful buildings in the city of Boston. One of the most historic neighborhoods in all of Boston, Beacon Hill stretches out to be about ⅙ of a mile, surrounded by narrow cobblestone streets and charming federal-style houses.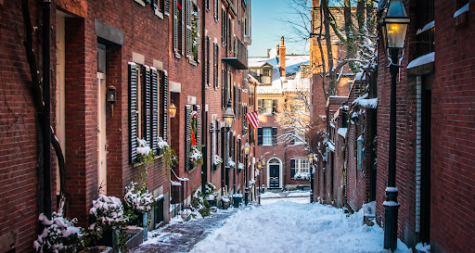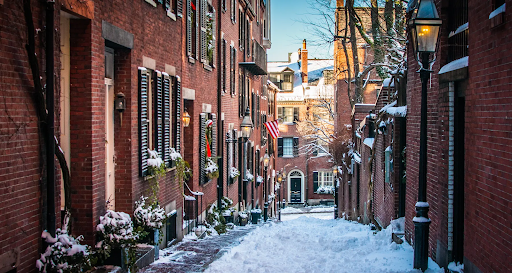 Beautiful in all seasons, Beacon Hill receives many visitors year around. However, it is Christmas that really highlights the neighborhood's old, but beautiful look. 
During the Beacon Hill Holiday Stroll, visitors are welcome to walk and view the captivating buildings along the cobblestone
streets. Along the sides, gas-lit streetlamps light up, and left and right, tourists – or locals – can take in the lights and colors that light up the streets. 
Even Saint Nick himself can be found in the neighborhood, where children can stop by and visit. Teens and adults and more than welcome to stop by and visit, too. 
To add to the ambiance of Christmas in Boston, there are also carriage rides available in the neighborhood, or anywhere near Faneuil Hall. 
Ranging from appealing neighborhood restaurants to stores for Christmas eve shopping, Beacon Hill provides its visitors will many activities to participate in. 
No matter the season – or the holiday – Boston is full of various activities or places to visit. Whether you're stopping at the Faneuil Hall Tree Lighting for some pictures, slipping and sliding at Frog Pond, or sightseeing down the cobblestone roads of Beacon Hill, Christmas time in Boston compares to no other.