Guest Speakers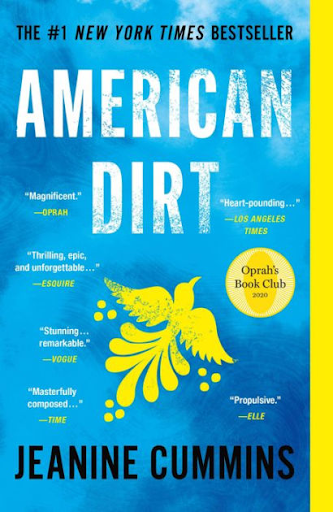 The book American Dirt by Jeanine Cummins has been a staple in the American Literature curriculum for the last two years here at Pentucket. It tells the story of a mother and son who are forced to flee Mexico and follows their journey as migrants to America. Although the mature themes found in the book can make readers question the accuracy of those details. To combat this, Ms. Fichera, an English teacher at Pentucket, invited two guest speakers to share their experiences.
The first guest speaker was Mrs. Martins, who teaches multilingual learners. Mrs. Martins presented a slideshow of five anonymous stories from some of her students. The stories were about the journeys that the students made to get to America and what forced them to leave the countries they used to call home. The stories that were presented had heart-wrenching similarities to the journey made in the book, such as walking to the U.S. border and having interactions with the police.
The other guest speaker was Michael McGowan, a retired FBI agent who also happens to be the husband of Pentucket teacher, Mrs. McGowan. He spent over thirty years in the FBI working as an undercover agent, before retiring in 2017. 
He worked on cases involving the Mexican drug cartels, which he talked to Ms. Fichera's classes about. Mr. McGowan spent some time talking about the accuracy of the cartel seen in the book before going on to answer the class's questions. He explained that about 90-95% of the book is accurate and on par with what he saw while working. 
Mr. McGowan also spoke about the characterization of the cartel leader, Javier. He explained that Javier versus a real cartel leader was very similar, especially the intelligence Javier is described as having. 
Having Mrs. Martins and Mr. McGowan come in and speak really added to the unit and helped the classes have a better understanding of the book. 
They did such a great job; so special thank you to Mrs. Martins and Mr. McGowan! Ms. Fichera's classes really appreciated them taking time out of their day to come and speak.