U.S. Men's Soccer Team Two Brightest Stars: What is in Store?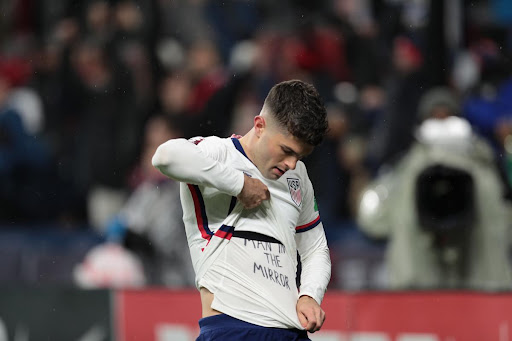 So, now that the world cup has concluded with Lionel Messi and Argentina winning the whole tournament vs Kylian Mbappe and France, we can start to take look forward to the next World Cup. The 2022 Qatar World Cup was very shaky, which could be the subject of a whole other article, but we saw one thing for sure: the U.S. Men's National team flashing its bright future on the global stage. The World Cup could be in 2025 (reports suggest there is some interest in moving the world cup to every 3 years) or 2026.
S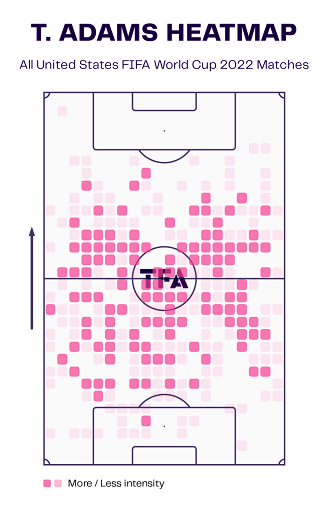 o, who is leading this USA team? The captain of the team is 23-year-old Leeds United midfielder Tyler Adams, who has been a regular for the team/club since he joined the club back in July of 2022 on a 5-year contract and a transfer fee worth 20 million dollars. Adams won two Men of the Matches for the USA in their run to the top 16 in the World Cup, and he played a crucial role in the passing lanes. Adams was all over the middle of the field and playing the middle linebacker role in NFL terms. His impact is immeasurable, and the fact he is having this impact on the team at this young age is insane. To elaborate, here is a heat map of his World Cup performance and where he was over the field, this map is from totalfootballanalyis's article about Adams.
The next player I want to shed light on is Chelsea's midfielder/winger Christain Pulisic, who is far and away the most popular player from the USMNT squad. This stems from his attack prowess on the global stage, scoring 16 goals across 38 appearances, and also for his iconic photo that is featured above. Pulisic gained  yet more popularity recently for his late goal vs Iran to clinch an advancement out of the group stages. Pulisic joined Chelsa back in 2019 on a transfer fee of a whopping 73 million dollars from Borussia Dortmund, who has also recently sold talents like Erling Haaland for exorbitant amounts to Premier League sides. Pulisic is a winger naturally, and that is where he plays primarily with both Chelsa and the USMNT. He is basically the first person you think of when you ask somebody who is on the USMNT, because of the hype he created for himself during the World Cup. Pulisic, who is renowned for his dribbling skills, seems primed for a big run in 2026 or even sooner in friendlies against other nations of the world.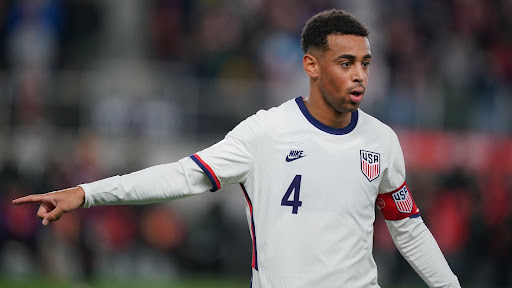 This article was meant to shed light on two of the brightest players that are on the USMNT soccer team, and hopefully it touched base and gave a good background on two stars of the USMNT.