What's Your Favorite Soup?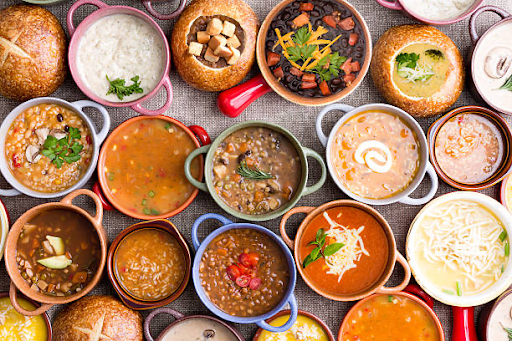 I consider myself as a soup connoisseur and probably one of the world's biggest soup lovers. And I'm curious to see what kinds of soups my peers enjoy!
Senior Jane Rizzo says that Butternut squash soup is her favorite. She says, "Butternut squash soup has a very smooth texture and, unlike other soups, has a little more substance without any unsettling textures. It's such a perfect soup to enjoy in the fall since it's a little sweet and seasoned with autumnal spices." 
Rizzo adds, "It's even better when you dip a baguette in it. This soup is pretty simple, but it goes well with almost anything."
Senior Tommy Sunkenburg says that his favorite soup is ramen instant noodles. "Ramen is cheap, tasty, and convenient. There is no reason not to like it" says Sunkenburg. 
Sophomore Kate Conover's favorite soups include chicken noodle and broccoli cheddar. Conover states, "The bone broth in the Chicken Noodle Soup is crafted to perfection. It is also good for your gut health and is a chef's kiss. Broccoli Cheddar has the perfect ratio of vegetables and carbs. It fills you up and the flavor is impeccable."
Sophomore Sophie Marcus said her favorite is Chicken noodle as well. "I love the chicken broth, with the variety of veggies and chicken. It is the perfect ratio of salty and savory" says Marcus.
"Italian wedding soup, It's good plain and it's good with lemon juice. It gives me a comforting feeling from my childhood" says Pentucket sophomore Nina Gordon. 
Jessica Brann, a Pentucket senior, adds a new type of soup to our favorite list! Hers is Chicken corn chowder. Brann adds,"You top it with bacon bits, and it gets better every day it sets."
Recipes!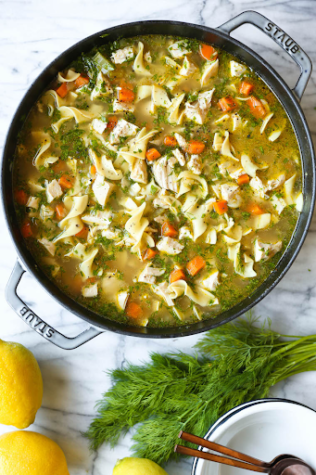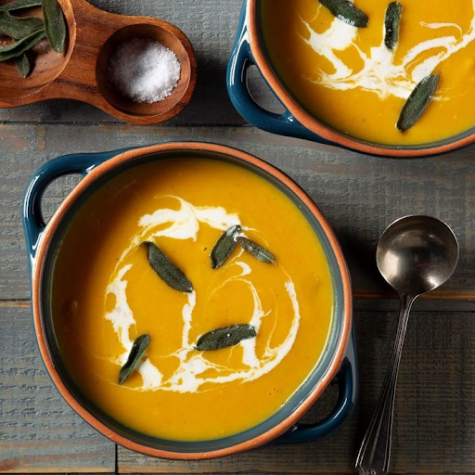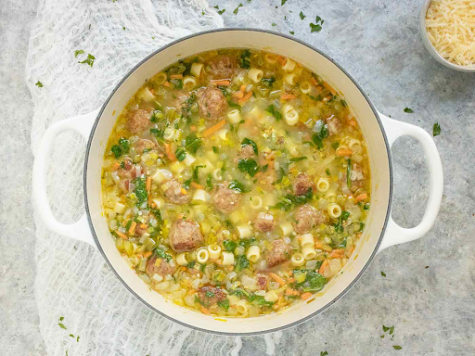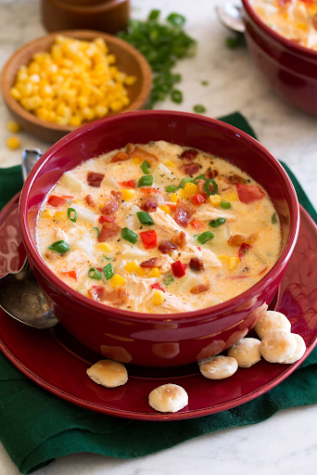 www.cookingclassy.com/creamy-chicken-corn-chowder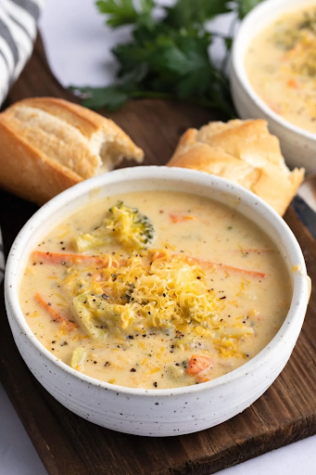 /insanelygoodrecipes.com/panera-broccoli-cheddar-soup/