The Newest TikTok Star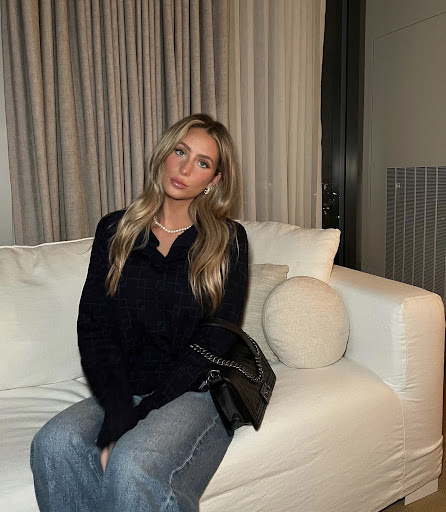 On social media platforms, especially Tik Tok, people have the ability to blow up overnight. They can post one-minute-long videos and gain a sense of fame. 
Throughout the past few years, many people have been considered Tik Tok famous. They first blow up on Tik Tok and then on their other social media platforms. Then they find themselves being a real celebrity. 
Influence of Social Media 
Why do people follow and obsess over people they do not actually know? The answer may never be known, but there are definitely many reasons that are known. 
The desire to be like them is a leading cause of these huge fan bases for social media stars. They display their life in a way that looks enchanting. This causes people to become invested in their lives. 
Trends are another big factor. Society always has new trends and it seems that influencers help decide which items, outfits, and things are trending. 
Alix Earle
Alix Earle, a girl who posted videos of herself getting ready and going out with her friends has found herself a sense of fame. 
She has been verified on both TikTok and Instagram. She has over 3.6 million followers on TikTok and over 1.5 million on Instagram. These numbers are continuously rising.
She recently has been invited to many big-name events, trips and parties. She has received various brand deals and endorsements. 
Recently on New Year's Eve, she was personally invited to Miley Cryus's NYE party.
Earle is a senior at the University of Miami and is from New York City. She comes from a wealthy family so she was able to initially purchase all the clothing, makeup, and accessories required to be an influencer. She also had the money to live the luxurious lifestyle that she did. 
Now she has received an abundance of money and products from different brands.
She shows her audience her lifestyle and people fall in love with her. She creates a brand that people want to resemble. 
One of the reasons she has blown up so immensely is because she is so raw with her audience. She does not put on a facade, she instead is her true self. She makes people feel like they are genuinely friends with her. 
One example of her transparency is her struggle with acne. Instead of using filters and hiding it from her fans she is real with them and shows them that acne is nothing to be embarrassed about.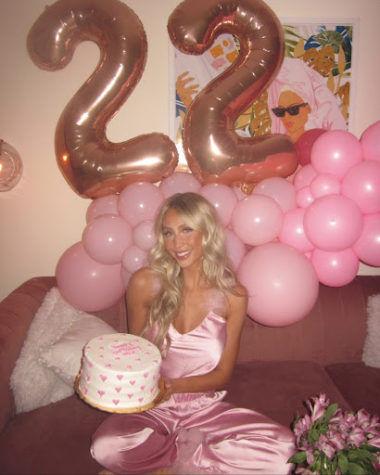 The Obsession
She is a social media influencer, so she is very influential by title, but her following takes this to a new level. The makeup products she uses, the clothes she wears, and the everyday products she uses are out of stock everywhere. 
She has become the ultimate it girl. She is who teenage girls want to be. 
Recently she went through a breakup with her professional baseball player boyfriend. Instead of doing the typical teenage girl act and being heartbroken over him, she showed her fans that there is more to life. 
She chose to find the positives in this situation and displayed it to her fans as a new opportunity to focus on other things. These things include brand deals, furthering her name and social status, and simply just being with her friends and having fun. 
Her utter love for life and beaming personality has helped create her following. 
People are obsessed with her; me being one of them. Her lifestyle and her personality make her a fan favorite amongst teenage girls and even women in general. Even guys are obsessed with her utterly stunning appearance. 
The Backlash 
When a person receives so much attention so quickly they have a tendency to burn out just as quickly. This can be from a scandal, jealousy, or people simply losing interest. This creates comment sections and posts to be hateful. 
People turn on the ones they once admired and give them overwhelming hate and negativity. This usually sprouts from jealousy or a scandal. When everything in your life is examined by the general public someone is bound to find something they disagree with. 
I hope this young woman does not receive this negativity and is able to further her social media career.