University of Hartford Tour Review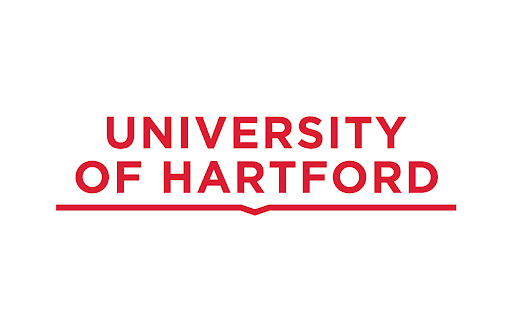 Last week I took the two hour drive down to Hartford, Connecticut to tour University of Hartford. The campus had such a welcoming atmosphere as I was introduced to the many types of people that reside on campus as well as the living spaces, academics, and student life. As a senior in high school, looking for colleges that fit my interests has been sort of difficult. However, my tour at the University of Hartford has helped guide me into the direction I want to go. 
Dorms
One of my childhood best friends is currently a student at the university, so I got a very in-depth look at the school. I got to see the dorms and get a very raw response rather than a romanticized version many would see on a tour. The dorms were not gigantic, but reasonable for students. The big dorm 'Hawk Hall' seemed to be made out as a big deal, however, it housed many students in such little space. Although a great community, you would have many students to share a bathroom and common space with. I took more interest in the 'neighborhoods.' These were smaller sized rooms, but less people on each floor. Here you had small communities in each building made up of all genders. Each floor is made up of those who identify with one gender, and the floor above it shall be the opposite. This way the community of campus is not segregated by gender, rather is weaved together because of the multi-gender dorm houses. I think this is an interesting piece as it makes a good environment on campus for students. 
Student Life
Due to my friend being a student at UHart, I was introduced to more than just my tour guide. His friends range from those in the band to those on the soccer team, so I got a wide variety of student influence. Yet, the difference in interests never set them all apart. They all went to each others games and performances to provide support one and other which helped me understand how kind each of the students at this school are. Not only did his friends open my eyes to the student body, but to how much there is to do on campus. There are 120+ clubs to participate in on campus and students have the ability to make their own if they so choose. The school also has seven men's sports teams and eight women's sports teams. For men's teams they offer basketball, baseball, cross country, golf, lacrosse, soccer, and track and field. While for women they offer basketball, cross country, golf, soccer, lacrosse, volleyball, softball, and track and field. Between all these teams there is always a game to go watch. The school also has a very strong music program. This band performs for their peers and parents often, making it another activity to get involved in on campus. There is also a gym available to students who want to exercise without having to commit to a sports team. They have cardio equipment like treadmills, to muscle targeted machines to build up to your desired muscle tone. The fitness center also has a pool for those who take interest in swimming. Unfortunately, it is open only based on times they can have a lifeguard, but for when one is available it is a great opportunity to get exercise in a fun way. The school has all types of people too; it is in the top 5% of most diverse schools in America. Without a doubt this campus has many opportunities and is a great college environment because it gets people involved easily.
Academics
University of Hartford offers 100 undergraduate programs and 64 graduate programs. With this many opportunities I would find it odd for someone to say they could not find a major they were interested in at this school. The school offers majors from accounting to musical performance to the pre-med track. Their full A-Z list of majors can be found here. I think every student could find something that interests them at this university. With pretty small sized classes learning is optimized as 77% of classes have less than 20 people in them. Personally, this is something I enjoy because it means I get to get closer with the professor and be able to get more time out of a class. 
I thoroughly enjoyed my time on campus. This school quickly became one of my top choices and I am super excited to compare it to my other options to see what the best choice is for me and ultimately make a final decision. I would recommend this school to people who may not have the best time making friends due to it being such a wide variety of students and such a welcoming environment.