Happiest Moments of 2022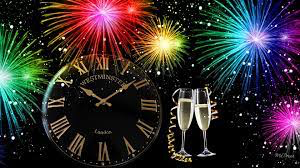 All around, 2022 was a challenging year for many people. Going into 2023, I want people to focus on the good of the year instead of the bad. I asked people to share their happiest memories of 2022, and here is what they said. 
1- Mrs. Ducolon: Opened her cat café on November 5th and had seven cats adopted. 
2- Mrs. Treado: Watching her daughter get married in her husband's parents' backyard even though they had already planned a wedding was low-key sweet on April 30. 
3- Katie Haberland: Being able to experience more than one Harry Styles concert in New York with one of my best friends.   
  4- Ilana Fandel: Jaime surprising me at breakfast was top-tier for me. Easter with all the kids at our house was also super fun (and u and Emma hunting for eggs). 
5- Katelyn Sullivan: Once a year for a week, I visit my cabin on Newfound Lake. It is an escape from reality, it is only happiness there. I am able to be with my favorite people and relax. 
 6- Ethan Fletcher: My favorite memory was finally being able to release music. I have music out under the name "Faulty Radiator."
7- Anonymous: My happiest memory was going to the Jersey shore with my family (aunt, uncle, and cousins) and being able to enjoy myself and relax.
8- Anonymous: Leaving a friend's house with my group of friends, and we were scream singing songs in the car with the top down and windows blowing our hair everywhere.
9-  Sophie Marcus: My happiest memory of 2022 was summer. I went to the beach and spent a lot of time with my family. The beach is such beautiful scenery for swimming, reading, and my personal favorite, tanning.
10- Alyssa Persichetti: I think going away with my friends over the summer whether it be to Maine or New Hampshire, going away, and being able to go in the water and have a good time was the best part of my year. 
11- Mrs. Cromwell: Buying my new home.
12- Anonymous: Dr. Ruland's class, hanging with my chickens, reading.
13- Jack Fahey- My best memory of 2022 was my senior cross-country season. 
14- Wren Rivers: Traveling around England with my family in June.
15- Camden Barber: Summer camping trips and my senior year as a whole.
16- Anonymous: Going swimming in Aruba.
17- Jenna Krysiak: Probably the late-night beach fires at Salisbury! 
18- ​​Anonymous: Coaching my son playing soccer.
19- Anonymous: My happiest memory of 2022 was making new friends and meeting new people. My old friend group was not the best, and I got to make plenty of other friends who treat me well. I'm thankful and happy for the people who have entered my life this year.
20- Nick V: My happiest memory in 2022 was going to visit my best friend who moved away to Florida.