Top 5 Best Hip-Hop Albums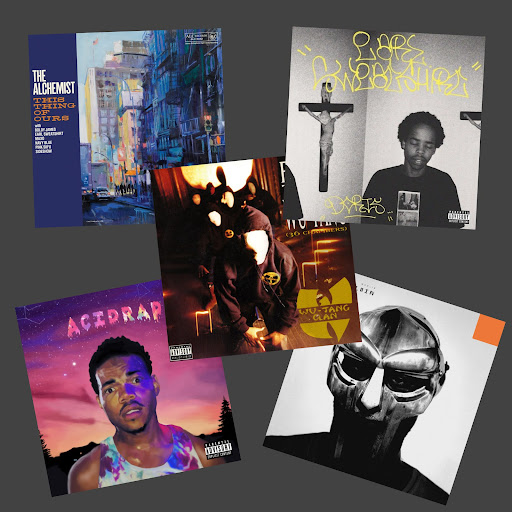 I would say I have a pretty wide musical scope. I love all music and have a good span of types, but the genre I listen to the most is hip-hop. With its history and the way it's impacted society, along with its diverse sound, it's hard to not love hip-hop. Hip-hop has evolved faster than any other genre, thus making it hard for me to rank the five best pieces of hip-hop work. But in my personal opinion, here are the top five best hip-hop albums of all time.
This Thing Of Ours, The Alchemist (2021)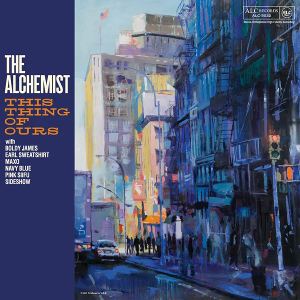 This Thing Of Ours by The Alchemist is such a great album. With it's complex beats, it gives off smooth verses by great artists like Earl Sweatshirt (who also appears on this list), Maxo, and Navy Blue. It's an unskippable album and, to me, truly is the best work given by The Alchemist. It also features great instrumentals in each song. It's really not an Alchemist album without some sort of 50's jazz instrumental sample. This album only features a couple songs which proves how little production The Alchemist can make and how great and popular it can be.
Doris, Earl Sweatshirt (2013)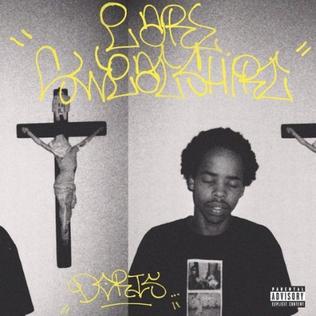 Doris is the debut album of the young prodigy Earl Sweatshirt and was only released when he was 18 years old. I ranked this album because it was one the first pieces of Earl Sweatshirt's work that got me interested in him, and hip-hop in general. Earl integrates his most skillful lyrics in this album. What I love most about this album is it's edgy, young and vibrant feel. Earl introduces his own personal troubles into his music very well in this album. It seems like he's rapping against the world but still keeps an adolescent side to him. A great album by a talented young kid.
Enter The Wu-Tang (36 Chambers), Wu-Tang Clan (1993)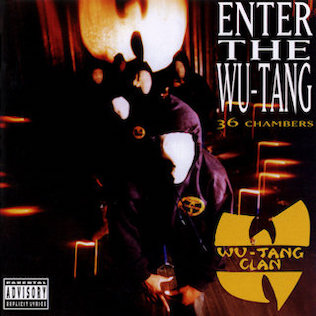 A great, loved, and classic album. Made in the streets of Brooklyn, Enter The Wu-Tang (36 Chambers) delivers a nostalgic feeling. My favorite thing about this album is how you start to develop a sense of each Wu-Tang member's style and appreciate it more. It really portrays the brutality of Wu-Tang's beginnings and the impressive production of it. Considering this album was my own anthem for skateboarding with my friends, it definitely earns an easy spot.
Acid Rap, Chance The Rapper (2013)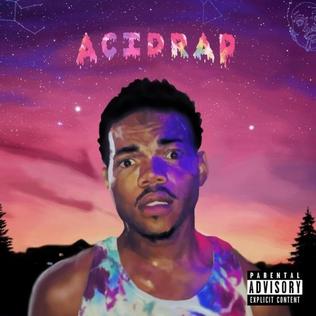 This is probably one of the more favorited albums on the list. Not a single song on this album was bad. I take the most interest in this album because the title really doesn't lie. Chance actually recorded a lot of the album on psychedelic drugs. It's interesting to see how Chance can associate a recreational drug with music and do it so well. Chance integrates emotional and exciting lyrics in an effort to encompass everything. Truly a timeless album, with songs like "Cocoa Butter Kisses" and "Favorite Song," taking me back to more adolescent and nostalgic times. In a nutshell, Acid Rap showed us what happiness really is. 
Madvillainy, MF DOOM, Madlib (2004)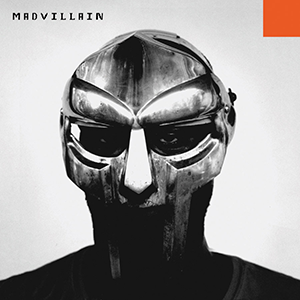 With Madlib's impressive, intricate instrumentals and MF DOOM's complex lyrics, Madvillainy conquers hip-hop. Madlib's immersive flow is amazing on this album. Always integrating these cartoon-like samples to give it a nostalgic feel, it almost seems like it's Madlibs signature. It's needless to say that it's a good album if the one and only supervillain, MF DOOM, is on it. His lyrics show depth and understanding but in a more complex way. His harsh delivery of lyrics make this album so thrilling.