Newburyport's Thai Restaurant: Brown Sugar by the Sea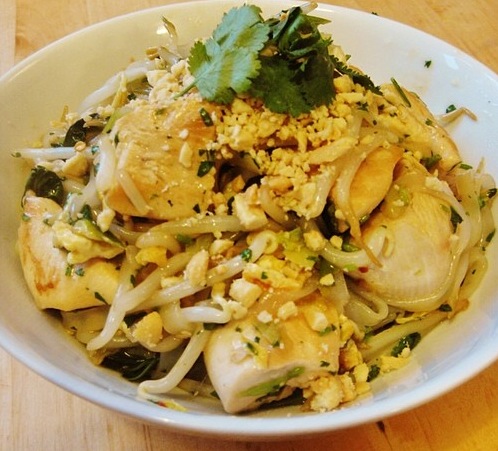 Brown Sugar by the Sea, located across from the Tannery Marketplace in Newburyport, hosts some of the best Thai Food in the area. Although many people have never tried Thai Food, now is the time to experience new, diverse foods which you never eaten before. Thai Food brings elements of several
Southeast Asian traditions together into one food group known as "Thai Food."
There are many different dishes that customers can order at Brown Sugar by the Sea, the infamous Pad Thai, Tom Yam Goon, Som Tam, and the Kao Phad.
The most known Thai Dish, Pad Thai, consists of noodles with tofu, chicken, vegetables, or shrimp, topped with bean sprouts and onion. Lastly, the mouth-watering dish is covered with a tasteful peanut sauce.
Pentucket Secretary, Michelle Merritt, states "Although I have only tried one dish at Brown Sugar, my favorite dish is definitely the Pad Thai, it's Thai-riffic!"
Pentucket Seniors Jordan Balletto and Audrey Moolic are frequent Brown Sugar-goers, and both argue that "Brown Sugar has the best Thai Food in Newburyport and even in the area…if anyone has never tried Thai food before, eat at Brown Sugar and they will not disappoint you."
Amelia Desjardins, another Senior at Pentucket High School says, "…the ombience when you walk into the restaurant is unlike any other restaurant I've been to before, you are seated overlooking the Merrimack River, it just has a very tranquil feel to it."
Prices at Brown Sugar by the Sea can be expensive, so if you are looking to save money, order the lunch specials. The lunch special can range from 15% to 30% off specific dishes!
Hours, Prices, and Directions can be found at http://brownsugarbythesea.com/, eat at Brown Sugar Today!
Leave a Comment