The Mental Side of an Injury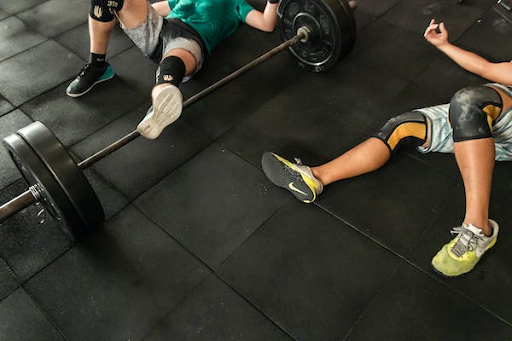 What can an injury do to an athlete's mental health? Most people know about the physical side, what we see from the outside. But what about behind closed doors?
Coach's Thoughts
The mental side of injuries are overlooked but in reality it can cause more problems than the injury itself. A current coach for Pentucket and former athletic trainer for Boston College, Mr. Matthew Lovett, pointed out there is a difference between long term injuries and short term injuries, but when looking at the mental side it is important to take the initial reaction out of it. 
When dealing with short term injuries, like a broken bone, it is quicker than anticipated. At the time the injury might seem like it will take a while to heal, but you are  more than likely to come back in the same season, which often does not affect someone's mental state. This is fairly short compared  to a long term injury like an ACL tear, where it can take up to a year to recover, and other injuries that require surgery and the player being out for months. The longer the process, the more likely to see a difference in attitude. Lovett's advice for people dealing with injuries and mental health issues was to talk to someone, whether that be the trainer, guidance counselor, or even a teammate.
Trainers Thoughts
The current Athletic Trainer at Pentucket, Kate Castiglione, also brought up the same point that Lovett brought up: every athlete reacts differently. She also gave examples of this; "Some athletes put everything they have into rehab and have a positive optimistic outlook to get better as quickly as possible… some athletes are negative and don't feel like themselves when they are physically unable to participate in sports." This is due to the toll an injury can have on someone's mental health. Castiglione's advice to people going through injuries was to stay involved in the sport to have some sort of connection to the team. Being surrounded by teammates can make one feel supported even if they cannot physically participate.
Counselors Thoughts
While talking to Mr. Matthew Smith, a guidance counselor at Pentucket, he shared that sports are a huge outlet for strong emotions in athletes, and he knew this from personal experience and from his time as a guidance counselor. When this outlet is taken away from an athlete, it is common for them to get behind on school work but it is not uncommon for teachers and counselors to create a 504 plan for the student athlete, which would be incredibly helpful Mr. Smith said,  "A 504 plan is an accommodation plan to assist students to have equal access to education." This was a resource he recommended people reach out for. Smith also suggested talking to guidance counselors at school or parents at home. 
Student Athlete's Thoughts
From a current athlete at Pentucket, Junior Caleb Meisner, who was the quarterback for the football team this year, suffered from an MCL sprain this season and was out for four weeks. When it comes to what the most painful part of the experience was, he said "The mental pain was far worse than the physical pain in my opinion." He also points out injuries are not the factor when it comes to mental challenges. A few things he mentions are losses, seeing a teammate go down and not playing how well he wished, but the one that really stood out to me was "worrying about whether or not I'm worthy of the position I hold."I think this is an even greater factor after injury. Some athletes may not have the same confidence as they once did. Meisner's other advice was to not  focus on the negatives, "For every three things you do mess up, one big play could cancel those from memory. Stay positive and work hard whatever it may be."
Another student athlete at Pentucket, Junior Colin Rafferty, who was a defensive tackle for the football team this year, suffered from a dislocated shoulder and torn labrum. He was out the rest of the season and recently got surgery to help his injuries. He said " Being injured and going to school is tough because everything takes longer and you have to miss school because of your injury." Rafferty's advice to people dealing with injuries was to find someone trusted to talk to. 
The Famous Spot Light
In the past few years it has been more common for professional athletes to speak out on the subject of mental health. Kevin Love , a power forward for the Cleveland Cavaliers, has spoken out about his own experience in 2020 when he broke his hand twice in one season. He wrote, "It felt like I was on a deserted island by myself, and it was always midnight. Just … dark. Dark and alone with my thoughts. Every. Single. Day." He talks about how his best support was friends who made sure he knew he was not alone.
With all these resources available for mental health issues and how popular sports are in the world, it is still a wonder why mental health is overlooked, especially in athletes.