Boy's Varsity Lacrosse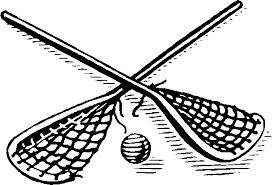 Two years ago the Pentucket boy's lacrosse team finished their season winless and embarrassed.  With the bar set low, many people thought the next season would have been much like the previous one, horrendous.  However, a determined team made sure that would not happen.  In fact, the team finished the 2012-2013 season with a 13-3 record earning them a playoff spot.
Although losing in the first round, Pentucket played hard and showed they were a different team than the year before.  What kind of team will they be this year?  Andrew Noyes claims, "We are a very dynamic team, and we have the skills it takes to win."
The team has lost a few vital players, specifically the offensive force of Calvin Wildes, but has a number of players willing to step up and play.  Pentucket pounded Saugus in its first game last Friday with an 18-4 win, and followed it up on Saturday with an 8-1 win against Haverhill on their home turf.  In those games several players rose to the challenge and scored multiple goals.  Conner Beaton scored 4 goals in the game against Saugus, and Nick Arcadipane did the same against Haverhill.  Sam Columbo has also proven to be a force netting 4 goals between both games and several assists.
So far the season is off to a great start, the real test will come when the team faces stiff competition from Newburyport, North Reading, Hamilton Wenham, and Masconomet; all have very strong programs and coaching.
Leave a Comment