Girls Outdoor Track 2023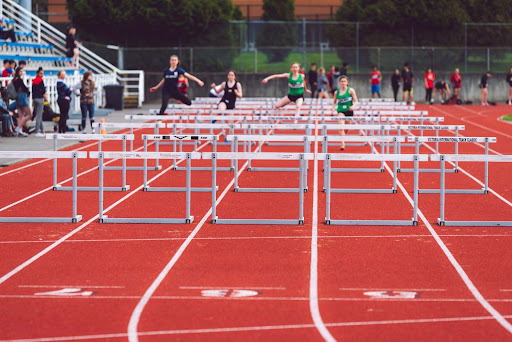 Spring sports have finally begun at Pentucket and the girls outdoor track team is gearing up for the new season. With practices having started on March 20th, the team is excited for the months ahead.
When Captain Lia Alsup was asked how she was feeling about the season, she said, "I'm super excited, I think we have a great group of girls that came out," Alsup said. "I think we should have a really competitive season…there will definitely be some impressive performances."
The team's first meet will be held on April 12th, as they take on Ipswich at the Ipswich track. During the 2022 season, Pentucket won against Ipswich, with a score of 101-50. The team is eager to see how this meet will compare.
Delaney Meagher, a sophomore on the track team, said, ¨I think our team will perform well this season, especially because we have so many kids.¨ She added that she believes ¨everyone will find an event that's perfect for them.¨ Overall, Meagher is excited for a great season ahead.
Also during last season, the team took second in the CAL (Cape Ann League), with a 6-1 record, falling short to a tough North Reading team. However, with the CAL 2023 meet on May 20th, the team is working hard and is excited to get back out on the track. 
The girls 2023 outdoor track team is ready for the competitive months ahead and is expecting an outstanding season.