What is the Best Genre of Music?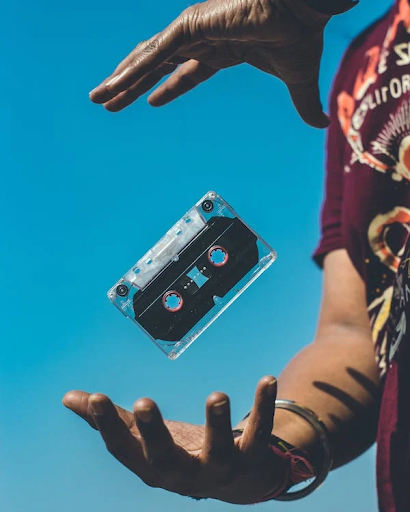 When it comes to all music, it is hard to group it all up into one collection. Most songs that will be mentioned were put in the spotlight by Spotify according to their genre, but there are so many different playlists, it shows that music has all different types of genres. Even some you may have never heard about, and when it comes to which is the best, personal preference is all that matters.
There are over 300 genres of music all over the world, but only a few will truly stand out to you. The most common genres of music are pop, rock, hip hop/rap, R&B, jazz, and EDM. While these genres may already seem broken up, they can be separated even more into subgenres.
Pop, for instance, generally has changed over time and often follows what is popular at the time. Current pop is shown in a variety of different ways,  such as Golden Hour by JVKE, Just Wanna Rock by Lil Uzi Vert, Love Again by The Kid LAROI, Flowers by Miley Cyrus, and Snooze by SZA. All of these songs sound different, but they are considered pop because it is what is going around right now. These songs often have something in common: they are either on the radio, have similarities to other songs such as melody, lyrics, and instrumentals, or it brings people joy to just hear. 
The first genre to be mentioned is rock. It has many subgenres of its own. These genres even controlled the 80s with how popular they were. A few of them are classic, punk, progressive, alternative, and indie, but the genres that ruled the 80s were soft rock, glam metal and thrash metal influenced by the creation of MTV or Music Television. Rock was popularized in the 1950s and some of the most famous rock songs are Stairway to Heaven by Led Zeppelin, Bohemian Rhapsody by Queen, Free Bird by Lynyrd Skynyrd, Smoke on the Water by Deep Purple, Lucky by Radiohead, and Comfortably Numb by Pink Floyd.
Hip-hop has subgenres that have all seen the light of popularity, such as alternative, underground, rap, and latin. Rap first started gaining traction in the 90s because of the social issues that were seen at that time. Rap itself can be broken down into trap, which uses more percussion like claps and snares, Mumble is when the artist speaks softly into the microphone, being hard to hear but enhanced in the studio, Gangsta, which often had explicit language that depicted violence, and Drill, which is a mix of both trap and gangsta by taking the instrumental of trap and depict the same things as gangsta. Some popular hip-hop songs over time are Rapp Snitch Knishes by MF Doom, One Dance by Drake, Gold Digger by Kanye West, Ms. Jackson by Outkast, and Pushing P by Future. These songs were popular at different times like the early 2000s, early mid 2010s, and early 2020s.
R&B, also known as rhythm and blues, is well known today. The things that make an R&B song known to the genre are often how smooth the song is and how lush it sounds. The most popular sub genres of R&B are alternative, christian, and soul. Some popular R&B songs today  are Lift Me Up by Rihanna, Under the Influence by Chris Brown, Shirt by SZA, Bad Habit by Steve Lacy and All Mine by Brent Faiyaz. Other popular artists that fit the description of R&B are the Weeknd, Beyoncé, Anderson Paak and Jhené Aiko. all of these artists gained popularity in the 2010s or 2020s, showing a growing popularity in the R&B genre.
Jazz may not be popular among teenagers but they have definitely heard of it. There's over fourty sub genres but a few are early, modern, vocal, cool, smooth, funk, and soul. Some of the most popular songs are What a Wonderful World by Louis Armstrong, Fly Me to the Moon by Count Basie and Frank Sinatra and Straight, No Chaser by Miles Davis. If you want to hear a more wordless song that is all about the instruments, then Breeze by Jiro Inagaki and Gentle Wave by Hiromasa Suzuki are great choices.
EDM or Electronic Dance Music, is different from most, if not all genres. It is all about electronic music/beats that are made to make people dance. The most popular subgenres of EDM are techno, trance, dubstep, and hardstyle. The most popular songs in these genres are The Bells by Jeff Mills for techno, Silence by Deleriumfor trance, AntiWar Dub by Digital Mystikz for dubstep, and Won't Hold Me Down (Gravity) by Brennan Heart, and Trevor Gruthie for hardstyle. 
An anonymous Pentucket student said their favorite genres were pop and rock, but also mentioned their interest in country music. They did not mention any specific songs, but a few country songs that are quite popular right now are Pretty Heart by Parker McCollum, Good Directions by Billy Currington, and Days That End In Why by Morgan Wallen. 
Mr. Honer, a Pentucket history teacher, said his favorite genre is country music; more specifically, pop country. Honer's favorite artists are Bruce Springsteen, Carrie Underwood, and Crash Test Dummies. Crash Test Dummies is the only band that does not make country music, but makes rock instead. 
While interviewing Junior Adam Post-Montjoie, he said his favorite genre of music was hip hop. he didn't have a specific type of hip hop, but he did have artists he enjoyed listening to, such as J Cole, who made songs like She Knows, No Role Modelz and Kevin's Heart. Kendrick Lamar who made songs like Money Trees, PRIDE and A.D.H.D, and A$AP Rocky who made songs like Praise the Lord, L$D and Sundress. All three are great artists of this time.
Pentucket Junior Ian Anderson said his favorite genre of music was rock, but his favorite subgenre of rock was alternative rock. Anderson also mentioned his favorite band is Radiohead and his favorite song by Radiohead was Motion Picture. He really enjoys this song due to its pedal organ, which is unique to the genre of rock. Other good songs made by Radiohead are Creep, No Surprises and Fake Plastic Trees.
When Junior Tanner Bounsy was interviewed, he said his favorite music was rock and hiphop/rap. Bounsy's  favorite artists in these genres were Radiohead and Kendrick Lamar. These two artists are favorites from other students at Pentucket and with perfect reason considering the art they make/made.
In a conducted survey, a handful of people did not give me their name, but their music taste was too interesting not to share. One student said punk, such as Dead Kennedys, and Japanese fusion jazz like Cassiopea, a Japanese jazz band from 1976. Another student mentioned reggae music and ska punk. Reggae is most popular from Bob Marley, and other music like ska and ska punk are songs with an origin in Jamaica and Caribbean rhythm, sometimes with a rock sound to it.
Music is an amazing art that is based on preference. The reason preference is so important is that music can influence a person's mood depending on the song they are listening to or the song they have in their head. If someone were to listen to a song or a genre they did not like, it could ruin the idea of all music in general if they don't find the right fit for them. Finding your own personal preference is key to finding a new appreciation for music. After either reading or discovering the different genres and some songs related to the genre, which is your favorite to listen to and why?