The Art of Storytelling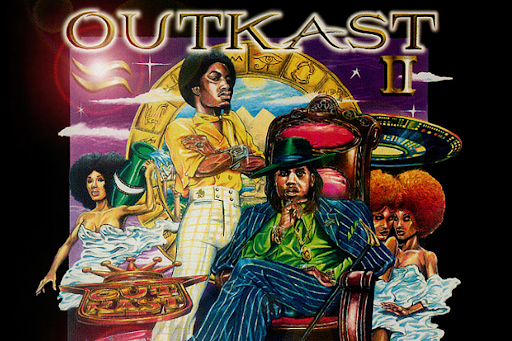 The ability to tell a story through music is only perfected by some artists. There are few songs that can really make you feel a part of the story. It is much harder in rap and hip-hop songs, considering how artists have to be able to rhyme their words while being able to tell a story. 
Songs
Eminem's "Stan" is one of the most iconic storytelling rap songs out there. It is a fictional story about one of Eminem's fans, Stan, who goes insane due to his obsession with him. The song and story is definitely worth a listen, but it is not for the faint of heart.
Each verse is a note to Eminem and it is easily visualized by the faint writing noise during these verses. As the song carries on, it gets more and more violent. The last verse is Eminem writing back, and the last line will send shivers down your spine: "Come to think about it, his name was—it was you"
However, not all storytelling songs are tragic. Ice Cube's "It Was a Good Day " follows Ice Cube throughout his day. Although it might not be deep and meaningful, it is still a very good story and it puts a picture in your mind about the day that was so great. He raps about his mom making a good breakfast, playing basketball with his friends, his NBA team winning, and hanging out with his boys.
Kendrick Lamar is able to tell what seems to be an insignificant story, to be the most important moment in his life. In his song "DUCKWORTH." he tells the story about two men, Ducky and Anthony. The end has a very unpredictable twist and is worth a listen. (Skip the next paragraph if you don't want the song spoiled!)
Ducky works at a local KFC and Anthony was planning to rob it. In fear of dying, Ducky befriends Anthony by giving him extra food so he spares his life when he robs them. That decision changed the whole world, because Ducky was Kendrick Lamar's father and Anthony was Lamar's record label, Top Dawg.
"4 Your Eyez Only" is J. Cole's masterpiece. Lyrically, it is one of the best songs of all time. The beautiful somber beat makes you want to sit down, close your eyes, and just listen.
J. Cole made that song and album about the life of his friend intended for his daughter. The first three verses are from the perspective of his friend and is talking to his daughter about his life on the streets.
The final verse is from Cole's perspective talking to his friend's daughter. This verse is one of the best I have ever heard. It essentially tells about why he wrote this record, and it was because if his friend died, he will play this for his daughter.
A more recent song, "2007" by JID tells the story of his rise as a rapper. He raps about the highs and lows of his life while he found out what he actually wanted to do with his life. Not only is it a good story, but it is just nice to listen to as well.
"Da Art of Storytellin' Part 1" by the Outkast duo, Andre 3000 and Big Boi, is a well known and amazing song. Andre 3000 raps about a girl in his past that he fell in love with, but then had a tragic ending. 
This song was so influential that it made a remix with a verse from Slick Rick. Also, this same beat was used in J. Cole's "Land of the Snakes" released around fifteen years later. 
"Sing About Me, I'm Dying of Thirst" by Kendrick Lamar is considered to some as the best storytelling rap song of all time. To get the full picture, it is best to listen to the album, good kid m.A.A.d city, by Kendrick Lamar.
Lamar uses his masterful lyricism to depict life in the city of Compton, one of the most crime ridden cities in the past couple decades. 
The first part, "Sing About Me," has three verses with different perspectives. The first is through the perspective of Dave's brother, a character in the story of the album. He talks about how he is going to take revenge for the people that killed Dave, and ends up dying from it.
The second one is spoken through Keisha's sister and talks about the life of prostitution. Keisha is from Lamar's first album in the song "Keisha's Song." The third verse is from the perspective of Lamar, in which he raps about all the problems he has gone through at the age of seventeen.
"I'm Dying of Thirst," the second part of the song, picks up after the end of the previous song on the album, "Swimming Pools." He talks about how he is tired of living and doing such dangerous things after experiencing one of his friends die in a drive by. It is not as in depth as the first part, but it is still amazing.
Conclusion
Storytelling songs are such an important part of music and hip-hop. The fact that some songs are able to paint a picture in your head is so beautiful. I very much recommend all the songs listed because they are truly so nice to listen to, but know that they are not songs you can listen to at any time. Storytelling is an art, and when perfected, it is some of the best music you have ever heard.