Are Superhero Movies Losing Popularity?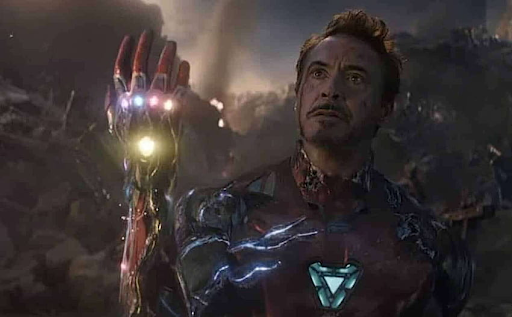 When you look at the top 50 highest grossing films of the 2010s, you'll find that thirteen of them are superhero movies. Five of them are in the top ten, and the highest grossing film of that decade is Avengers Endgame. But the 2010s are over, and with them, the dominance of superhero movies.
The juggernaut of superhero movies, Marvel Studios, has seen a drop in profits in their most recent movies. Their movies are grouped into phases, with Phase Four having just ended and Phase Five just started. Phase Four was the most disappointing phase since Phase One, who's comparatively small amount of profit can be explained by the franchise being less established. 
The average Phase Three movie made 1.22 billion dollars, while the average Phase Four movie made 815 million dollars, a difference of more than 400 million dollars. Phase Five only has one movie released so far, Ant Man and the Wasp: Quantumania, which has performed disappointingly in the box office, not even breaking 500 million after almost two months. Money talks, and what it says is that not as many people care about superheroes anymore.
The decrease in money and interest could be explained by the increase in movies going directly to streaming services. Zack Synder's Justice League, one of the most well reviewed superhero movies of 2021, went directly to HBO Max instead of debuting in theaters, and in recent years Marvel movies are dropping on Disney+ just months after release in theaters. This trend is not exclusive to superhero movies. Glass Onion: A Knives Out Mystery was massively popular, but it only had a one week theater release, with it then being released on Netflix. Why go to a theater when the wait to watch it at home is so short?
A survey of 39 anonymous Pentucket students provides a look at how the general public feel about superhero movies. The majority of students polled, 49%, believe that superhero movies are beginning to get old, and say they were more likely to go watch a superhero movie in the past than they are today. Nearly half of students becoming tired of superhero movies provides a very dark look for the future of the industry. The results are also in line with the rise of streaming, with 39% of students saying they would rather wait to watch a movie on streaming services than in theaters. 
Superhero movies aren't as popular as they were a few years ago, and it appears that their downward trend is continuing. It may be time for studios to consider changing what their superhero movies are like before even more of the audience becomes sick of the genre.