The Terrible Tennis Travesty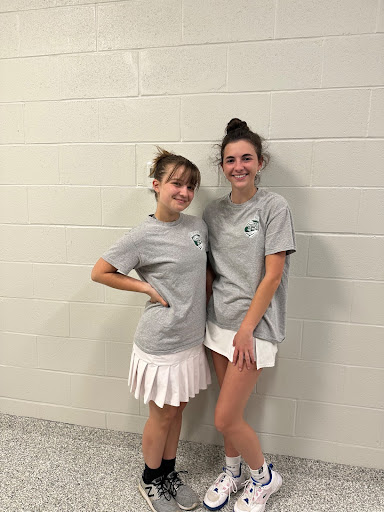 The tennis team is one of high regard and priority here at Pentucket; however, their treatment this season is nothing short of disrespectful. 
Word has it that the girls tennis team is forced to compete this season with no uniforms. 
Yes, that's right. No uniforms. 
What do they compete in, you ask? That's a great question. 
Players of the Pentucket girls Varsity and Junior Varsity tennis teams compete at meets in their gray Panthers shirts, passed out for free at the beginning of the year (great school spirit, guys), and self-purchased white tennis skirts. 
There are no specific rules regarding the skirts, although they do have to be white and for tennis. The effort going into the synchronicity amongst the chaos of no uniforms does not go unnoticed. 
The issue that most players seem to have is that at the beginning of the season, they paid a large sum that was supposed to cover the uniforms, and now they are seemingly getting nothing in return. When asked how she felt about the lack of uniforms this season, Massima Iacobucci, a player on the JV team, said, "It's frustrating. I don't blame anyone, but it feels like we're missing out on such a key part of the experience of playing high school sports." 
Massima has a good point, cute uniforms are often the main appeal of high school sports. Girls lacrosse, for instance, just got new uniforms. Amelie Higgins, a player on the varsity team, supports this opinion and "loves" their new uniforms. 
The fact that lacrosse got cute, new uniforms while the tennis team was stuck with none is a subtle slap in the face to tennis athletes.
Currently, the tennis season is over and they never got new uniforms. This does not bode well for returning tennis players and new potential players, as there is no appeal other than the love for the game. 
Players of the 2023-24 season should cross their fingers for real uniforms next season, or administration should expect life-changing pushback for justice for the girls tennis team.