A Tribute to Mothers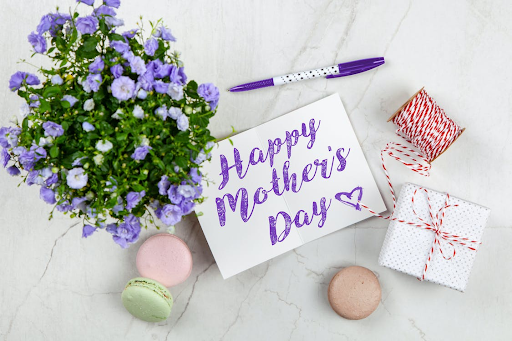 Mothers around the world only get one day a year to celebrate how amazing they are. They do so much for us and never get the credit they deserve. 
Mother's Day may be over but this article is here to show mothers appreciation because they take care of everyone, every day. Here's what Mother's Day means to Pentucket staff and students. 
When asked about favorite memories of mother figures, Sophomore Shannon Christopher said, "I would say my favorite memory of my mother would be when I went into work with her when I was nine and I got to meet her patients. It was just a really special bonding opportunity".
An anonymous student added on to the quality bonding time and memories with their mother, they said, "My favorite memory with my mom is going to the beach with her when I was little. We would collect sea dollars and sand glass together. She always made my life so whimsical, and we had so much fun together".
Mothers give us a lifetime of memories while helping us along the way. They do more for us than we could ever imagine.  
Not only did students share their favorite memories, but English teacher Ms. Cora Ducolon also spoke on one of her fondest memories with her mother, "We would go on long car trips, my dad would drive, and I would sit in the back, and my mom would read novels out loud to me and that is a part of my love for reading".
Everyone has memories with their mothers. Special or not they have big impacts on our lives.
When asked about what students and staff appreciate from their moms, they had a lot to say. Junior Daniel Ciriaco said that when he "had summer school, she would order me an Uber every day." 
 As well as Daniel, Nicolas Yassmine appreciates his mother for the many rides she had given him, "My mom has given me many rides to the gym when I had no other ride."
A sophomore, Riley Duggan says, "My mom does everything for me, and basically I have no responsibility". 
Many students said they appreciate how their mothers have always been there for them, no matter what. Through thick and thin, mothers always support their children in sports, school, or any of their endeavors.
Paul Madison, a junior at Pentucket, said his mother is "always encouraging sports and paying for high school sports."
Mothers are always there to teach lessons and be by their child's side no matter what, that includes supporting their kid's sports, teaching them important lessons and values, and always being ready to be a helping hand for their children!
"My mother taught me the importance of staying calm in difficult situations; it was the most important thing she ever taught me," said Mr. Siegfried, a history teacher at Pentucket.
One anonymous student said, "Something my mom has done for me that I appreciate is always helping me with English and teaching me about writing. She is always editing my essays and illustrating the importance of literature to me. I really feel that she solidified my love of writing and poetry." 
All in all, mothers love and encourage their children through their young lives, navigating the world and instances around them, while always supporting their dreams. Mothers deserve all the love in the world.