My Top 5 Most Respected NBA Players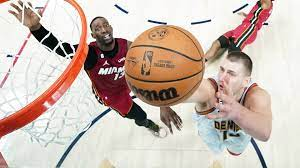 Out of the many players that are in the NBA right now, there are a select few that have my respect and I will give you a list of my top five players that I consider my favorite who are in the league right now. These are players that I respect and enjoy watching play on the basketball court.
1. Stephen Curry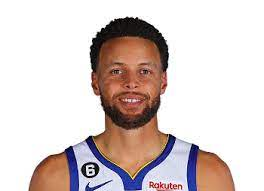 In my number one spot, I put Stephen Curry from the Golden State Warriors. Steph Curry is my favorite player for multiple reasons, such as his shot-making ability, stamina, ball-handling skills, and finishing at the rim (making a contested shot close to the hoop). Steph is the greatest three-point shooter of all time. He recently broke the record for most three-pointers made ever, passing Ray Allen´s 2,973 three-pointers, on Dec 14, 2021.
Since everyone knows who Steph is, he has to work for these threes, which makes it much more impressive. To earn the easiest shot he can get, he uses his impeccable stamina to run around the perimeter for hours straight in a game, and if you play basketball, you know how tiring that can get.
Those are Steph´s basketball qualities that I love about him. But, what not many people know about Steph, and I love, is how much he emphasizes the importance of living in strong faith and having an undying passion for whatever you do.. He believes in Christ, who plays the game in God's name. After every point he scores or an assist he gets, he pounds his chest with his right hand and points to the sky thanking God for the successful play. He and his mother thought of this for Steph together when he was playing in college. 
4× NBA champion: 2015, 2017, 2018, 2022.

NBA Finals MVP: 2022.

2× NBA Most Valuable Player: (Two consecutive years)

9× NBA All-Star (Nine consecutive years)

NBA All-Star Game MVP: 2022.

NBA Western Conference Finals MVP: 2022.

9× All-NBA selection: …

NBA All-Rookie First Team: 2010.

2. Damian ¨Dame¨ Lillard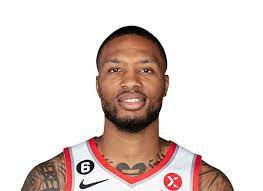 My second favorite is Damian ¨Dame¨ Lillard on the Portland Trail Blazers. Dame Lillard is also a great three-point shooter with spectacular range shooting from over 36 feet. With great shooting comes great confidence, and that is exactly what Dame has. His confidence comes from the hours of work he has put in, from when he was a young boy to now. He perfected his shooting ability by practicing on a milk crate as a kid when his family didn't have a lot of money, and his confidence shows in times of adversity.
In close scoring games, Dame wants the ball in his hands because he knows he outworks everyone on the court. He believes in his ability to secure the victory in a close-scoring game. Lillard is all about winning and even his teammates want him to take the last shot. He doesn't feel the pressure in moments like these, he enjoys high-pressure moments and is always prepared. Dame said, ¨If you want to look good in front of thousands, you have to outwork thousands in front of nobody,¨ which is truly inspiring.
7 All-NBA.

1 All-Rookie Team.

1 NBA Player of the Month.

16 NBA Player of the Week.

5 NBA Rookie of the Month.

1 NBA Rookie of the Year.
3. Marcus Smart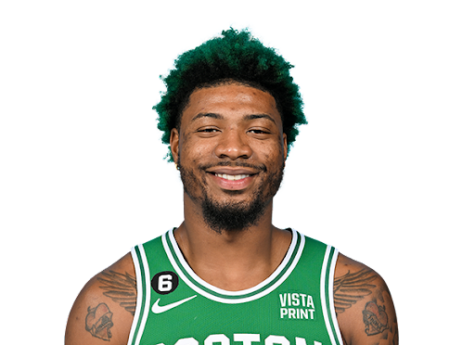 As my third favorite player, I have Marcus Smart on the Boston Celtics. Marcus Smart is not your average NBA player… No, he is not the biggest, fastest, or strongest, but he has the most hustle on the court. He does the dirty work that other players are unwilling to do. He dives on the floor for loose balls, he swarms in for rebounds, and he plays tenacious defense that makes it difficult for even the best players in the NBA to score.
His defense technique is so special and that is why other players struggle to score against him. He pays attention to detail and breaks down each player he will have to defend in the league. His energy and leadership is another thing that separates him from the rest. He never stops talking on the court which helps his teammates be aware of what needs to happen, and where they need to be. He is a player that has my utmost respect. 
Defensive Player of the Year Award 20

Three-time NBA Hustle Award winner

4. Jaylen Brown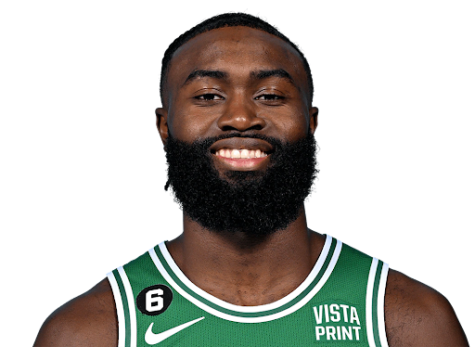 My fourth current favorite NBA player is Jaylen Brown on the Boston Celtics. Jaylen is very athletic and has a smooth, fluent jump shot. He can pull up from deep three, or catch you off guard with a quick mid-range pull-up shot. Jaylen is 6´6 and he has the skills and playstyle of a 6´3 point guard. His physical strength gives him the ability to finish anywhere around the rim (make a contested layup).
Jaylen has a lot of confidence in himself even after he makes many mistakes which is great because it helps him forget about it and score on the next play. Jaylen´s poised playstyle lets him play at his own pace. No defender can make him feel sped up, he always remains calm and plays at his own pace which helps his state of mind in times of adversity.
My favorite thing about Jaylen Brown is the way he can play at his own pace and make contested layups through contact. His confidence is what gets him his success and his athleticism is what allows him to finish over anyone whether they are 6´6 or 7´5. Jaylen is young and he still has time to achieve a lot more accolades than he has now. 
5. Russell Westbrook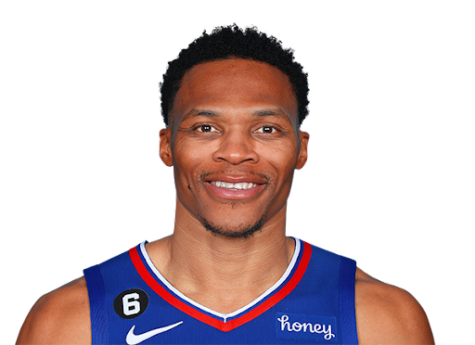 Russel Westbrook on the Los Angeles Clippers is my fifth favorite NBA player for reasons such as hustle, attitude, and playstyle. Russel Westbrook is a positive guy who is super down to earth. He is very friendly, means well, and respects everyone around him. On the basketball court, he is a fearless slasher (a player who scores above and around the rim successfully) who will dunk on you if you get in his way. His jump shot is more of a mid-range type of shot, with not a very high three-point shooting percentage.
Russel Westbrook is hated by many because of his inefficient jump shot, but I love Westbrook and have a lot of respect for him. In my opinion, his explosiveness and athleticism are what help him rise above and dunk on anyone and make up for his inefficient shot-making percentage.. As well as his great leadership with great optimism and energy. Russel Westbrook averaged a triple-double in four of his last five seasons which has never been done before. Russel Westbrook is a hard man to stop.
2016-2017 MVP

Nine-time All-Star
Those are my favorite players that are currently in the NBA, as well as my favorite players to learn about. I enjoy watching them play basketball due to their unique playstyles and their wise minds. These are players who understand the mental game, just as much as they understand the physical game,  They are great people, just as they are basketball players, and I think that´s a very important quality to have as an athlete.