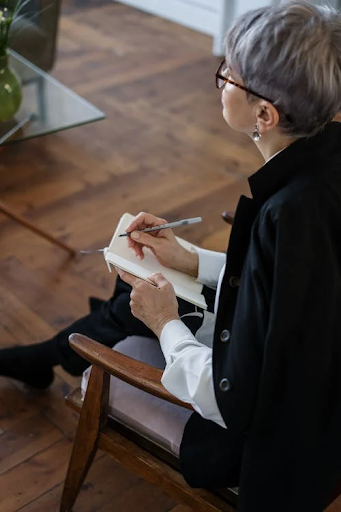 Are you feeling down?
Is therapy useful for everybody? Do people just go when they need advice, because they help digest difficult information, or just someone to talk to? Therapy is used for various purposes, but those are just the most common reasons people normally get therapy. 
Therapist Perspective:
I asked my therapist what was the best way to relieve anxiety, and she said the best activities for anxiety relief include deep breathing, reading, showering, and staying busy to keep your mind off of things. 
I then asked where you can find a therapist and she said the most popular ones were Psychology Today and Mental Health Match. One that was a little less popular was Better Help.
I asked if she thought everybody should have a therapist. She said,  "It depends if you find it helpful, therapy only works if you want the help if not it's useless." She thinks the most common age group to go to therapy, from her experience, would be teenagers. 
I then asked, "How do you know if you need a therapist?"
She answered,  "If you need someone to talk to, help digest information and if you have set goals and don't know where to start, a therapist can help with that." She also said, "If you have trauma, as well as anxiety and depression, therapy has been 80 percent effective for clients."
I then asked if hearing what people had to say in her office affected her personally. She replied," If I overwork myself with clients, I always take time off."
Client Perspective:
I also talked to an interviewee who had a therapist in the past. She said it was a good way to grieve a loss she had in her family, and her therapist validated her feelings. She also told me she thought everybody should have a therapist because everybody needs someone to talk to.  She said, "Friends are more for having fun and of course opening up but you want to keep stuff light."
I then asked her if having a connection with her therapist was important, and she said yes. "[Having] A connection is necessary between a therapist and client. Without one, it would be hard for anyone to communicate with their therapist."
I then asked her if there was ever a good age to start going to a therapist. She said there is no specific time in one's life when they need a therapist, it depends on what you're going through at the time if you do or don't need to be talking to someone. 
Conclusion
From the people I have interviewed, I can now conclude that everyone could have a therapist whether they are struggling with a mental illness or not. You just have to want one to make them useful. You have to talk to them to let them help. Most importantly, we have to trust our therapists. They mean no harm but instead want to assist and support their clients.