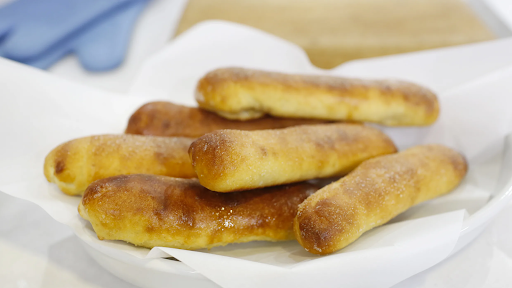 The school environment can be cold, uninspiring, and dreadful, but for most students, lunchtime can be a ray of beaming light in their day. Because this time is so important, students have many opinions about which lunch is best. With these strong opinions comes much controversy. 
Students' Voices
Given a survey of all the school lunches, forty-four students, representing the student body, came to a definite ranking, ending the debate once and for all. Having picked their top three choices, there is enough data to conclude a top three ranking.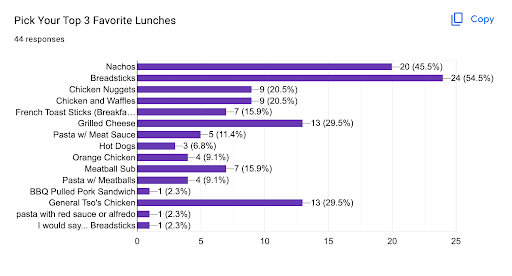 Although the student body clearly loves all lunches offered, breadsticks are undoubtedly the best lunch. An anonymous student agreed with the majority. They say they love the breadsticks, but "we should serve them more." Breadsticks appear on the menu only about once a month, whereas the rest of the food items rotate equally. It seems as though the most loved lunch should be more offered to students. 
What can we do about this?
Upon further inspection, it is not that simple. When I asked one of the lunch ladies if we could have breadsticks more often, she said that we do have to "follow guidelines," referring to guidelines the state sets for our public school lunches. 
Knowing this, is there anything that can be done? 
Questioning breadsticks lovers should rest easy, as the lunch lady was gracious and accepting, saying that she would "see what she can do about it" and "talk to [her] boss." 
This is incredible news. Knowing that the lunch ladies will listen to the wants of the student body is incredibly comforting and hopeful. 
Even if nothing can be done, this effort will not be overlooked; and any possibility of more breadsticks is exciting.