www.collegematch.com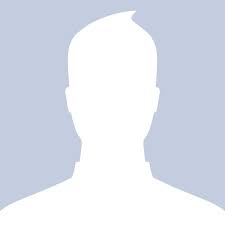 18, student, willing to change for the right match, looking for a four year committed relationship.
When we break up, I keep the degree, you keep the money.
Students at Pentucket Regional High School are starting off their college relationship with a lie by  changing who they are to appeal to the admissions board.
Pentucket's requirements are often different from what colleges are looking for, which causes students to have to pack their schedule to satisfy both Pentucket and colleges. For example, Pentucket only requires a minimum of three years of math, but- as of the class of 2016- all students attending Massachusetts state schools are required to take at least four years of math.
Pentucket Senior Angela Patriakeas has taken five math classes over the course of her high school career, including two this senior year, explaining that she needs "Advanced Mathematical Decision Making" to help with her SATs and "Honors Statistics" because it looks better for colleges.
Patriakeas said that she has added extra art courses to graduate from the Pentucket Arts Academy. She says, "I figured I could say that's something I've accomplished." She then went on to state that "A lot of the classes I've put in my schedule I wouldn't have taken if they didn't provide something."
A big selling point to many colleges is how many years of language a student has taken. The graduating requirement for Pentucket is only two years, but many colleges want at least three. Student Amber Demers is in her fourth year of German, despite the fact it doesn't interest her as much as it used to.
Along with the specific requirements that colleges give students, many students are also forced to take on an extra workload to further appeal to the colleges of their choice. What colleges are looking for beyond what they write in their requirements is often a guessing game for students.
Rachel Thibeau had some wise words for colleges and students alike. Thibeau stated that, "It's silly to base your future on your high school career. You should enjoy high school."
Maddy Corkery went on to say, "I think college shouldn't be looking at your high school classes. They should look at your grades, but not your classes. Not everyone knows what they want to do… I wish I  had taken a bunch of Bio classes," because she now wishes to go into a nursing field.
Pentucket Senior Jillian Hegarty has taken a different route and met the minimum requirements for her specific career field, which is physical therapy. Now, she has aimed her courses more towards the science areas, lessening the stress from unneeded course work.
The overall consensus seems to be: do what you want, not what colleges want. In the end, it can be more grief than what it's worth.
Leave a Comment