Congratulations Mr. Evans!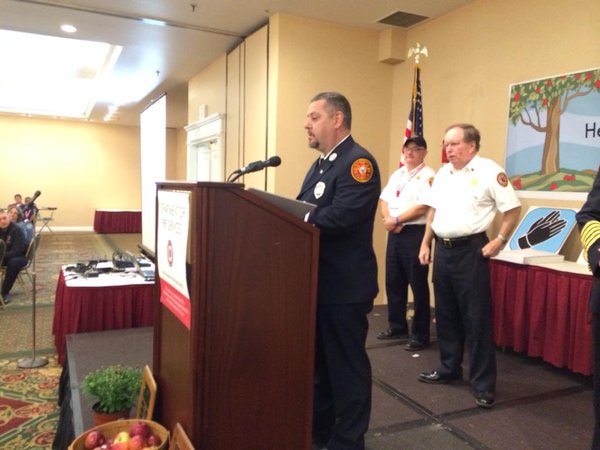 From all of us here at Pentucket, we say congratulations to Vice Principal David Evans for being given the honor of 2015 Educator of the Year by the Massachusetts Public Fire and Life Safety Education Conference. At this event, multiple seminars, courses, and exhibitions are held. "It's a really big event for people in the fire and safety field," says Mr. Evans.
Mr. Evans, a member of the West Newbury Fire Department since 2005, is a key member in the creation of the Innovation Schools at Pentucket. He has particularly been involved in the establishment of Pentucket High School's Safety and Public Service Innovation Academy, where he himself teaches classes in Public Safety. "I don't think anyone else does it like we do it," Mr. Evans says in regards to the school program.
Mr. Evans also emphasized how much he appreciates the award and how humbled he was. "You just never expect to win," he says. "I thanked everyone else who was helping me." Congratulations to Mr. Evans again, and we wish the best for you in the future.
View Comments (2)