To Apply Early or Not to Apply Early?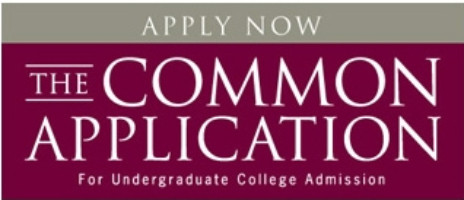 Last Wednesday, almost all Pentucket students were setting out on the college track when Sophomores and Juniors either took the PSATs or went on college tours.  However, no one is stressing out more about preparing for college than the Class of 2016.  
And Juniors think they're stressed?  
Just wait.  
Seniors at Pentucket have found themselves at a loss in beginning the college process.  "I find myself scrambling to get all of the information I need," says Senior Emma Formosi who also mentions, "No one really guided us earlier in our high school careers to prepare for college."
"
In expression of his frustration, Senior Brett Repke tweeted, "CAN TEACHERS JUST RELAX FOR TEN SECONDS SO I CAN APPLY TO COLLEGE?!?PLEASE AND THANK YOU."
Amidst the workload of multiple AP and honors level courses, Pentucket students are also finding almost zero time to actually apply to college.  In expression of his frustration, Senior Brett Repke tweeted, "CAN TEACHERS JUST RELAX FOR TEN SECONDS SO I CAN APPLY TO COLLEGE?!?PLEASE AND THANK YOU."  
But why are students already stressing about college when it is only the second month of Senior year and Move In Day is still ten months away?
The cause of the frenzy: Early Application deadlines.
Out of 24 students polled, an astounding nearly 88% are planning to apply to college through schools' Early Action deadline.  But is getting your application in by the November first deadline really worth the stress?
Surprisingly, according to college representatives from Pentucket's own college mini-fairs, there turns out not to be much of a difference between the acceptance rates of students who apply Early Action versus students who apply Regular Decision.
In fact, the alumni representative from Villanova University, Katie LeBlanc, recommends that students apply regular decision.  "If your test scores and GPA are at the top, then definitely apply early," she said. "But if you're just applying early to get the application process out of the way, you might get let down [by the results]."
LeBlanc, who graduated from Villanova in 1984, has three children who have gone through the college process, two of which have attended Villanova.  When coaching them through application after application, LeBlanc advised her children not to apply early due to the "emotional let down" some students experience when they find out they have not been accepted into one of their dream schools.  
However, other college representatives are singing a different tune.  Kyle Nolan, the admissions representative from Curry College encourages students to apply Early Action.  Not only do Early Action deadlines allow students to get the "application process out of the way and done with," he said, but Early Action is also "non-binding which is more appealing than Early Decision."
In addition, Nolan mentions that some types of financial assistance are available only to students who apply Early Action, such as Curry College's $2,000/year merit scholarship.
Offering middle-of-the-road guidance, Christine Bryan, the admissions representative from the University of Massachusetts Lowell advises students to "First, check with the school you are applying to and see if you meet the application plan for that school."
"You want to present the strongest application possible," she said.  Therefore, if taking the November SAT might give you a chance to improve your score, it may be best to wait to send your application by the Regular Decision deadline.
However, Bryan does warn students to be wary of a school's "capacity of programs."  "Some [programs] fill up during Early Action acceptances," she said.  So, if you have your heart set on being a part of a specific program at a school, you may have a better chance of getting in by sending in your application early.
Therefore, whether or not Early Action is the best decision depends on the student.  It is always helpful to speak with a guidance counselor or teacher to assist in making the decision of when to apply.  There are pros and cons to each type of application plan but your application ultimately  is an individualized process that is unique for each student.
View Comments(1)