A Great Accomplishment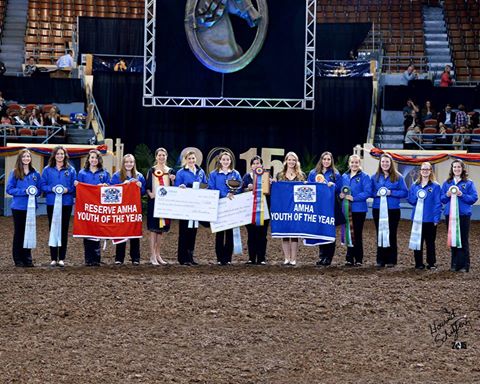 Victoria Angers Pentucket Junior has recently won the Morgan Grand nationals/ world champions Youth contest for horseback riding. 
The competition took place in Oklahoma. To qualify for this competition you have to win regionals first. There are four sections that each person has to compete for this competition.
 The first part is a five minute speech. The topic was; "If you were AMHs youth programs cordanator what would you change?" I asked Victoria what she said in her speech and she said she would "bring in more youth because that's what would make the breed better because they are the next generation." Victoria came in second place for this section.
The second section of the competition is 250 question test on medical and horse management. Victoria had a score of 207/250. She placed first in this category.
The third part was judging which she placed second in. And the fourth was a pattern on a horse. She placed third in this category. 
Overall Victoria ended up winning the Youth of the Year award after the points were all tallied up. "I don't want to brag but I'm happy that I won because I don't have to do it again because it was a lot of preparation." 
So if you see Victoria, be sure to congratulate her!
Leave a Comment