New Sports At Pentucket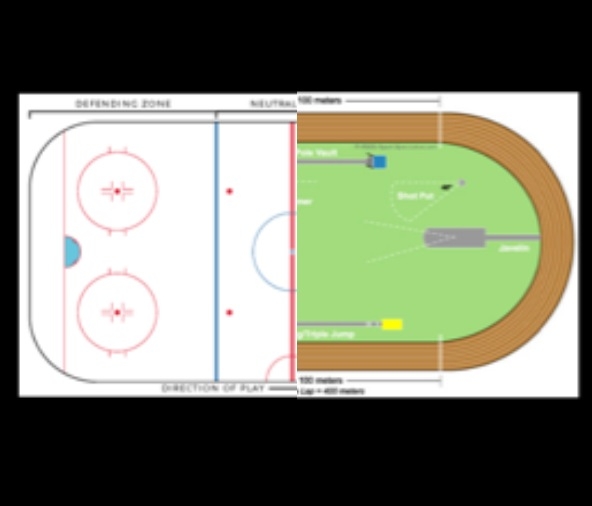 Starting off the new 2013-2014 school year, Pentucket students have been buzzing about new sports offered this year. As the new academic term begins, new opportunities are coming along with it.
Some of these new opportunities include a girls hockey team, a boys indoor track team, and students are working towards the creation of a swim team.
According to Pentucket Athletic Director Mr. Thornton, the new girl's hockey team is "all set to go!" The school committee officially approved the new team last Tuesday, September 17th.
Mr. Thornton, when asked if getting this team was a hard feat said, "Not so much because the team is going to be made up of Pentucket, Haverhill, and North Andover and the girls from the two other towns have been playing together already."
Tom O'Brien, the Haverhill High School Athletic Director, said in his newsletter, "Costs associated with running the program would be split among the three schools based on the number of student-athletes each has on the team. If there are 20 student athletes on the team, the cost per student would be $1,600."
When the idea of a new girl's hockey team was brought up, many students, faculty, and parents seem excited.
Junior hockey player, Emily Galligan, who plans to play on the girl's hockey team this winter, when asked how she felt about the new hockey team, said, "I'm excited about it."
Pentucket Junior, Nicolette Kent, said, "I know a lot of girls from our school who play hockey and some who are even trying it for the first time. All of them (the hockey girls) are excited for the season, and hopefully it is a popular sport for spectators like the boys team is.
With the establishment of the girl's hockey team, Mr. Thornton said that the boys' indoor track finally has the ability to become a team. The issue will be raised at the next School Committee meeting, but as of now, the creation of this team is looking optimistic.
There has to be an equal number of boys and girls sports so now that there is another girls sport, the boy's indoor track club can officially become a team.
Since the start, boys track has always been a club. Since it was a club, no boys could compete on the Varsity level. Club teams are only allowed to compete at the junior varsity level. Finally, this year, the boys will most likely have the opportunity to make varsity.
Sophomore Lucas Chory said, "It will be good for the boys that don't play basketball, hockey, or wrestle because now they will be able to become a three sport varsity athlete (directed towards the boys that play a sport each season)," when he was asked how he felt about boy's indoor track becoming a team.
There are also students that are trying the get a swim team at Pentucket. Jillian Terry, a main force behind this idea, when asked why she wanted a swim team said, "Because I like swimming and there are a lot of other people that are interested in it too." She was also asked if she thought that people would come back to Pentucket if there was a swim team. Terry said, "Yes, because people went to Central Catholic for swimming."
The swim team would be another great asset to Pentucket. It could be a co-ed sport and it may even bring students that went to private schools back.
If you are interested in starting a new sport at Pentucket, like a volleyball team for example, there are plenty of opportunities! Mr. Thornton said, "You can bring your idea to the Community Ed and you can first establish it as a club. Once, you start the club you can see what the interest is like, and eventually, if there is enough interest, you can push for it to become a team."
So, try it! If you are interested in trying something new or starting a new sport at Pentucket, go for it!
View Comments (2)